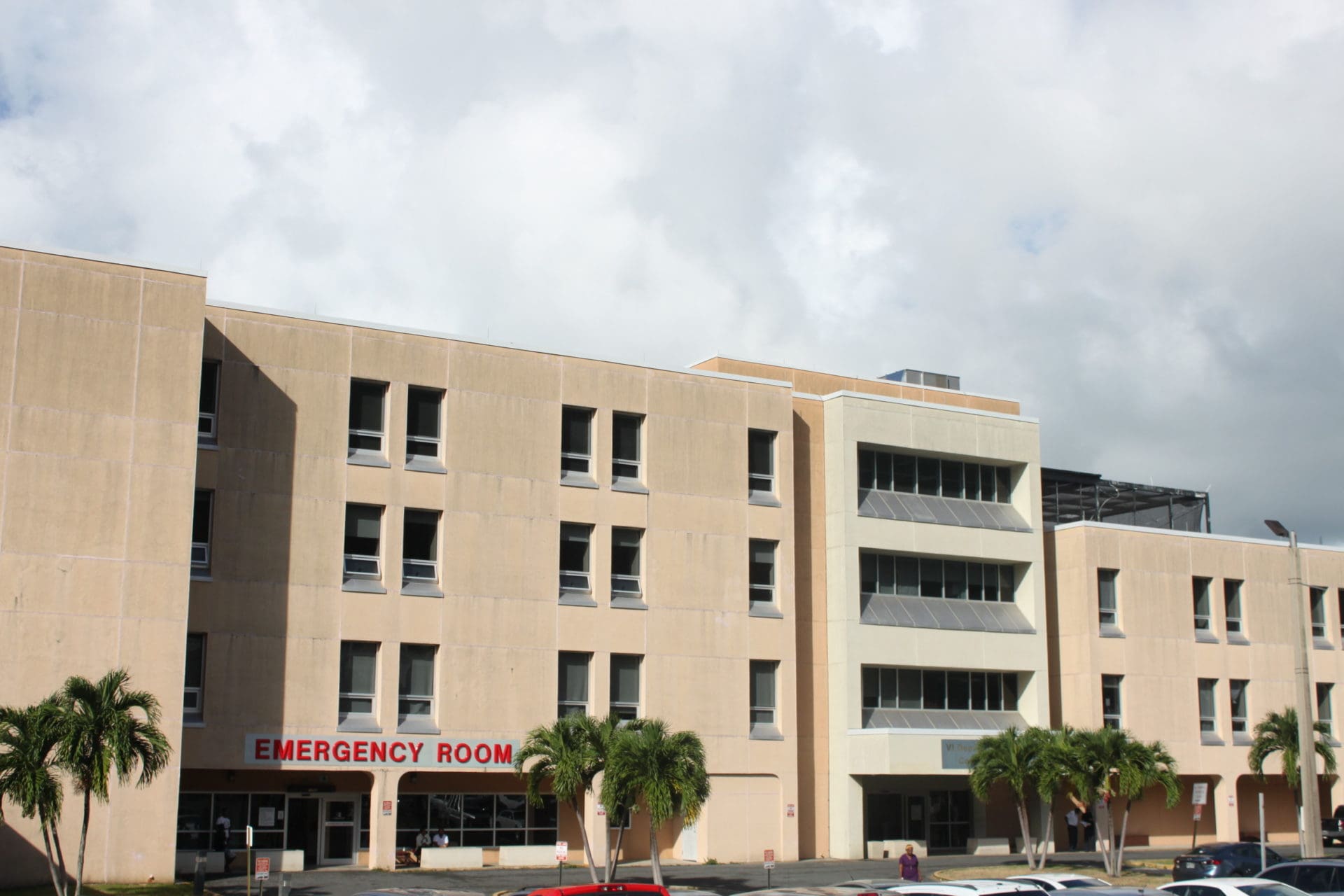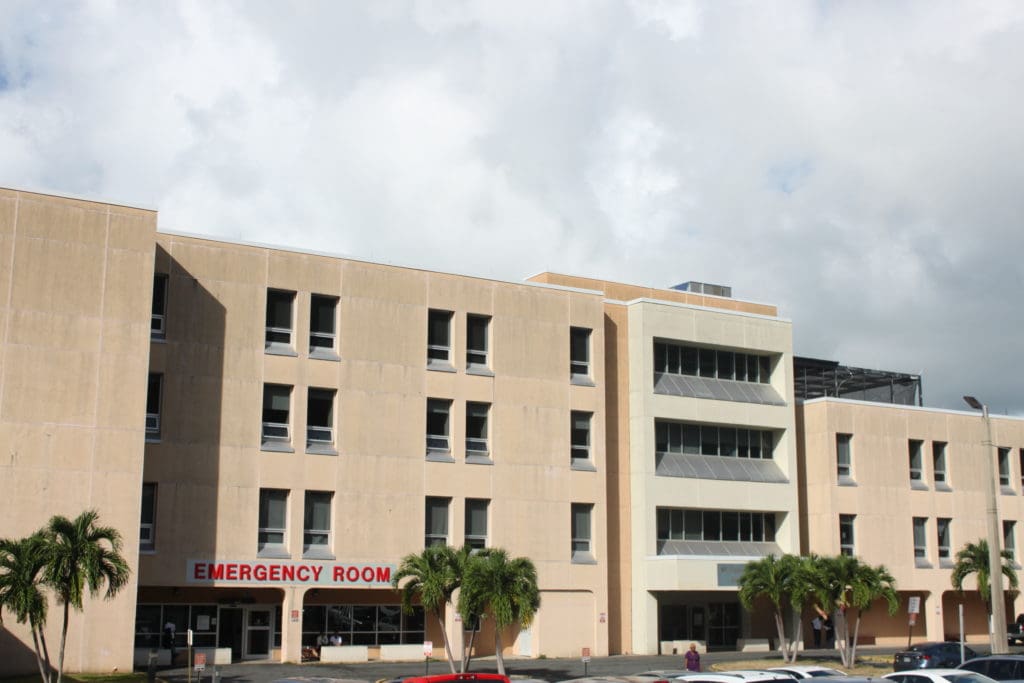 While ongoing construction and repair of the islands' hospitals since the 2017 hurricanes is showing "big progress," COVID-19 continues to present health care challenges, the Territorial Hospital Board heard Wednesday during a marathon meeting held via conference call.
St. Croix has had to deal with a recent spike in cases, with a total of 290 confirmed as of Wednesday – 39 of them active and 246 recovered – and another death on Tuesday, bringing the territory's fatality count to nine. Of four dialysis patients admitted to Juan F. Luis Hospital on Monday, two tested positive for the coronavirus and one died the next day, according to a report to the board by interim CEO Dyma Williams and her staff.
Dialysis patients are particularly vulnerable to the virus, and Juan Luis is working to further educate that population about the risks and how to better protect themselves, Williams said. Meanwhile, Schneider Regional Medical Center has "baseline tested" all of its dialysis patients for COVID-19, and they all came back negative, said interim CEO Dr. Luis Amaro.
Both hospitals also are grappling with staffing challenges amid the pandemic, Williams and Amaro told the board.
"The fact is, and has been for the last six months, that we are short of respiratory therapists," as well as staff for the Intensive Care Unit said Williams. "That is an ongoing project in HR – to recruit critical hires." Amaro agreed, noting that the treatment of COVID cases means nurses are assigned to fewer patients.
While the hospitals have so far been able to handle the pandemic caseload along with their regular patients, they also must be prepared for a possible surge, both Amaro and Williams said. Schneider's high infection unit is 20 beds strong, but can be increased to 50, Amaro said. At Luis, internal capacity has been increased by converting the cafeteria to accommodate 12 to 18 medical cots, Williams said, and the hospital will continue to work on its surge capacity.
The brightest news of the meeting came from Darryl Smalls, vice president of facilities management at Schneider and head of the territorial task force on rebuilding the hospitals, which includes representatives from Luis, Schneider, Property and Procurement, a Public Works engineer and the Health Department.
"Thus far it's been working well, and we can only see nothing but big progress going forward, unilaterally across the territory and making sure our hospitals are constructed to the best of our abilities," Smalls told the board.
JFL North, as the new temporary Luis Hospital is now called, is on track to be completed by October and will be operational and occupied by the end of November, said Williams. It will include 103 beds – all private – and four negative pressure rooms for COVID-19 patients, with the ability to use portable HEPA filters to create more isolation units.
At Wednesday's meeting, the board approved several change orders for the project, including an extension of the contract for furniture, fixtures and equipment by 96 days, from July 17 to Oct. 20; increasing the contract for the fabrication and delivery of the CT and X-ray machines by $1,516,777, from $27,592,011 to $29,108,788; and adding $804,667 to the cost of the radiology department build-out, initially slated at $47,602,523 but now coming in at $48,407,190 due to extensive insulation and concrete work needed for the machinery it houses. A new ADA-compliant ambulance ramp and drop-off area for the emergency room will come in at $50,059,406 instead of the original $48,407,190 after the initial design was found to be too "flimsy" for an environment that is subject to hurricanes and flooding.
Smalls said requests for proposals were developed and advertised for architectural and engineering services for projects at Luis, Schneider, Charlotte Kimelman Cancer Institute on St. Thomas and Myrah Keating Smith Community Health Center on St. John, which the task force is reviewing and scoring for submission to the hospital CEOs and then the territorial board.
An oxygen generator for Schneider Hospital is set to arrive next week, Smalls said. While disappointed that the task force received only one bid for that project, he said they are working with the vendor to bring down the price and will submit it to Amaro for approval before it goes to the territorial board.
Smalls stressed that the task force is focused on a standardized framework for all of the projects to benefit from economies of scale. For example, they will share the same models of generators or pump systems, reducing preventative maintenance costs so that vendors, who often are flown in from the mainland, can service all of the facilities in one trip.
Both Schneider and Luis executives also touted their efforts to increase services, and thereby revenues. Schneider is continuing to develop an outpatient joint replacement program, said Amaro. It also is looking at contracts to provide electronic results from its lab to doctors' offices to generate business, he said. Luis initiated a contract for total joint replacements in June that includes "wraparound services" such as rehabilitation, said Williams.
"We're continuing our work to build that program, build our operating room capacity and reduce the need to transfer people out of the territory," Williams said.