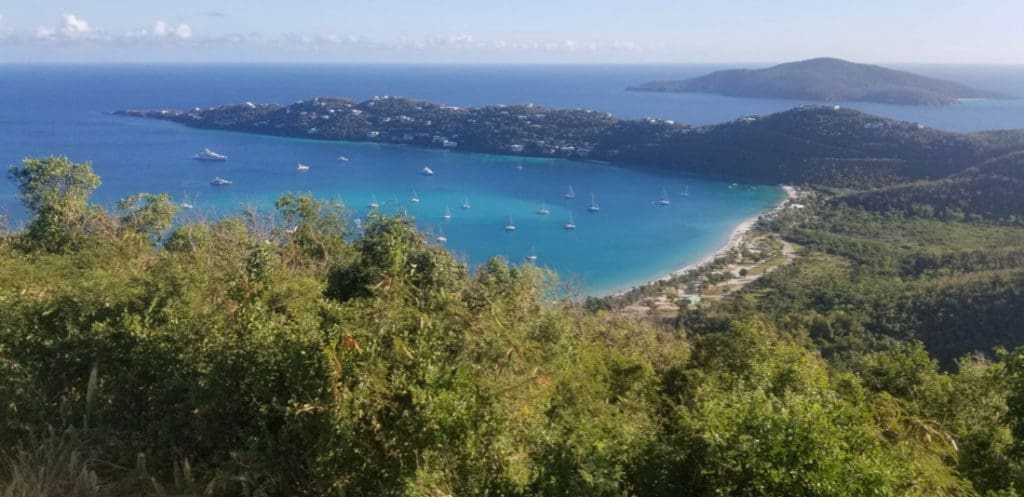 Three-and-a-half months after being given permission to drop anchor indefinitely in bays not usually available for long stays, vessels were making their way out of Magens Bay Monday morning, to the relief of many Magens Bay regulars unaccustomed to hosting more than the one or two occasional overnight guests.
The exodus was ordered Friday by the Department of Planning and Natural Resources, which issued a call for all long-term anchoring vessels in temporary anchorages opened during the state of emergency "Stay at Home" order to relocate their vessels to a designated area for mooring and anchoring area by Friday, July 24.
When the yachts – which have ranged from multimillion-dollar luxury 100-or-more-foot yachts to 30-foot live-aboard sailboats – were thrown out of the British Virgin Islands and barred from entering other foreign ports, Gov. Albert Bryan Jr. welcomed them to the U.S. Virgin Islands.
Brewers Bay, Magens Bay and Lindberg Bay, all on St. Thomas, and Lind Point, St. John, were approved as temporary anchoring sites due to the high volume of vessels that relocated to the territory because of the COVID-19 pandemic.
In early April, locals expressed something near shock at seeing 18 boats homeporting in Magens Bay.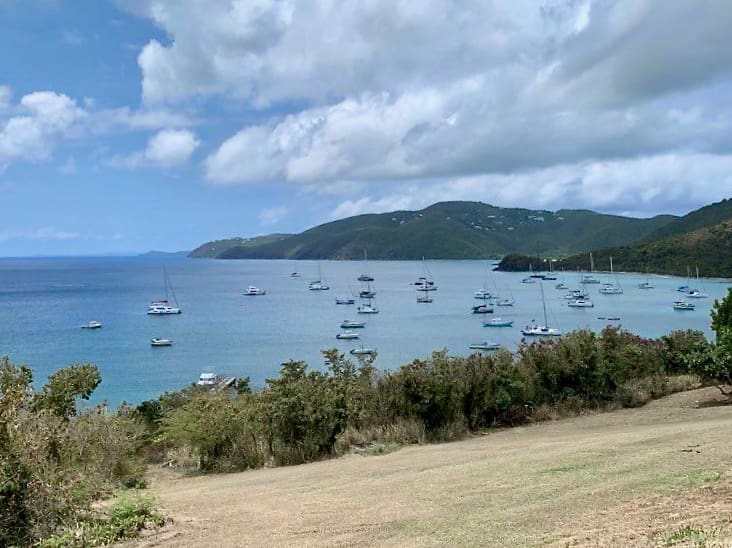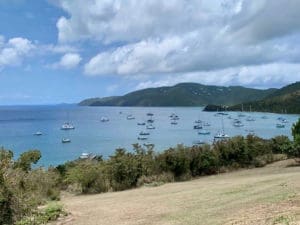 But that turned out to be a small number as, over the last months, 18 grew to as many as 41 vessels sheltering at home in the tranquil, turquoise – once crystal clear – waters of the large bay on St. Thomas's north side.
Regulars at John Brewers Bay, where sea turtles are the usual residents, faced the same startling scene, with boats crowded into the shallow bay. The turtles feed off the seagrasses and have, in the past, laid eggs on the beach, which is lined with red streetlights to prevent the hatchlings from heading in the wrong direction as they emerge from their shells.
Howard Forbes Jr., St. Thomas coordinator for the V.I. Marine Advisory Service, said though he had never seen turtles hatch at Brewers, the absence of boating activity was bound to support increased marine life in the bay that is home to the University of the Virgin Islands Marine Biology research program.
Forbes was quick to say that "not all boaters are bad boaters." He believes that many of the mariners do make the three-mile journey out to open waters as required, to empty their septic tanks. But not all of them.
Part of the issue with boaters in the Virgin Islands waters, he said, is the inability to enforce regulations. The Department of Planning and Natural Resources is charged with monitoring the vessels, but with only two boats for St. Thomas and St. John that's not an easy task.
According to DPNR chief enforcement officer, Howard Forbes Sr., a bigger problem is the lack of manpower. When COVID-19 struck, all the V.I. government's law enforcement officers were redirected to the virus and its attendant emergencies.
Forbes Sr. said Monday, he felt most of the boaters had obtained anchoring permits and completed health certificates as required when Bryan opened the territory to the orphaned vessels.
As for the sudden edict issued Friday that the visitors must relocate to designated anchorages by the following Friday, Forbes Sr. said, "We are trying to get back to normal, at least on the marine side."
Lindbergh Bay on St. Thomas and Lind Point, St. John are two other areas that boaters are required to vacate.
Here is a list of bays where properly permitted vessels may relocate to:
St. Thomas: Charlotte Amalie Harbor, Pacquereau Bay, Bolongo Bay, Secret Harbor, Long Bay, Water Bay, Red Hook Bay;
St. John: Coral Harbor, Great Cruz Bay, Chocolate Hole;
St. Croix: Chenay Bay, Christiansted Harbor, Cotton Garden Bay, Frederiksted Harbor, Salt River, Teague Bay.
All vessels anchored in the territory are required to have a valid anchoring permit, which must be renewed every 30 days.