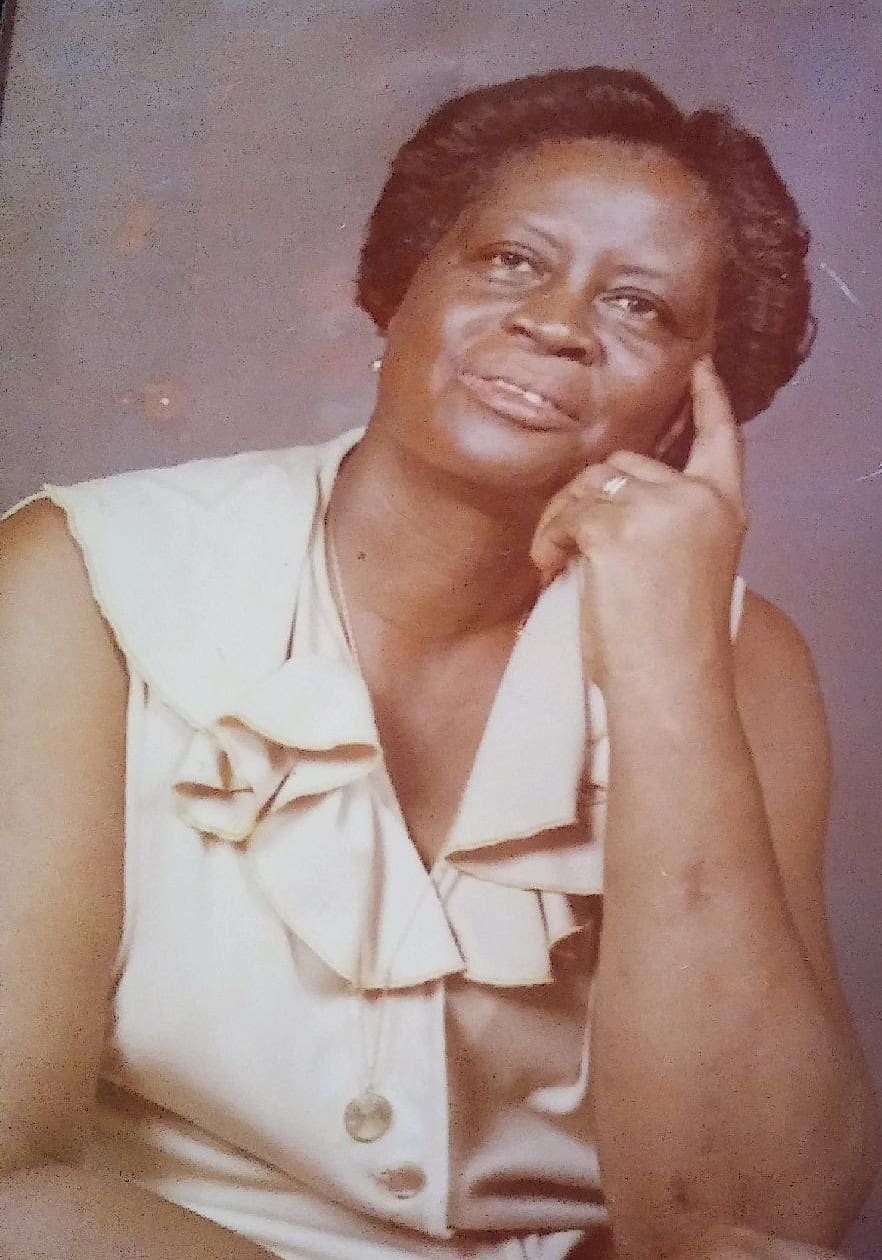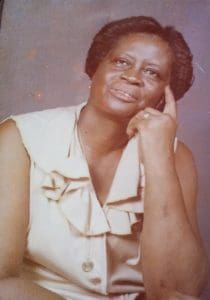 Althea DeCastor Marshall was born Dec. 24, 1928, on the beautiful Island of St. Croix, United States Virgin Islands.  Althea was the daughter of Mary Elizabeth Samuel John and Joseph Decastor Marshall, both deceased.  She worked at several jobs before retiring from government on St. Croix.
Althea had strong family values.  She was a vibrant and feisty woman who was dedicated to her family and friends.  Althea was known and seen in and around Kennedy.  Many of her neighbors would see her on the porch and yell "Althe" and stop and talk to her when they were on their way to Pueblo.  She always made you laugh and many times you laughed so hard it would hurt.  She was known for cooking and loving boil fish and funji, red pea soup and Kalaloo.
Today we will forever remember Althea DeCastro Marshall for the laughs and beautiful smile she left upon us.  She died July 4th at Fieldston Lodge Nursing Home in the Bronx, N.Y.
Family Ties
Althea DeCastor Marshall left behind to cherish her memories: Deceased siblings: sisters: Louise Milligan, Alberta Marshall, Hilda Jacobs: brothers: Eric Brown, Anselmo Marshall and David.
Children: Una Jackson, Eddie Miller, Eileen Miller, Patricia Moorehead, Clayton Miller, Melbourne Miller, Wayne Miller, Sandra James (deceased) and Mabeline Marshall.
Grandchildren: Shemonia Tutein, Augustin Mason, Keya Battiste-Romney, Shetalia Carter, Desiree Dalmida, Sharika Milligan, Authur Miller, Dwayne Miller, Shawn Miller, Telorea Doyle, Pamishia Moorehead, Kamilah Moorehead, Shinika Miller, Nicholas Miller, Raheim Miller, Shekima Miller, Shereina Miller-Babers, Sheanelle Miller, Akeem Miller, Melbourne Miller Jr.  Sherice James, Renard James and Kasheema Miller.
Great-grandchildren: Charday Mason, Kandis Romney, Raymond Romney, Damanick Dantes, Skye Guerrino, Sheyden Carter, Kimaya Carter, Jaiden Vasquez, Nisha Miller, Ana'Leeah Miller, Major Babers, Micahi Babers, Kimoni Alvarez, Mason Babers, Micheala Babers, Kyra Miller, Roselyn Ross, Noah Ross, Kamora Michael, Deandra Passee, Tieralashawn Miller, Alayjha Miller, Shanell Miller, Christopher Doyle, Derrick Doyle, Jelani Miller, Mekhi Miller, Kamari Miller, Amaya Pagan, Julio Pagan, Kayanne Brown, Kaydance Brown, Savannah Pagan, Olivia Pagan and Catalaya Miller.
Great-great grandchild, Aayden Miller.
She had many nieces, nephews, cousins and friends too many to mention.
In-laws: sister-in-law, Ethlyn Brown; daughters-in-law: Emma Ayala Miller and Rosal Miller.
Extended family members and friends: Carmen Clarke, Milita Maendez (Comado), Clarita Hanely and Joyce Green.