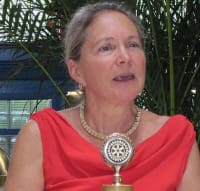 In the era of COVID 19, gathering in large spaces is no longer safe, so traditional school reopening is an impractical, if not impossible, goal.
Relying on virtual teaching has been fraught with problems. Insufficient home devices and sporadic internet connectivity for both teachers and students resulted in disrupted classes, lost time and parents' feeling ill-equipped to fill the void.
In our eagerness to maintain program integrity and rush to create electronic and virtual content, we compromised the overall well-being of our students and teachers. Sadly, it seems, we are about to make the same mistake again. A shift in direction, goals and priorities must be considered.
Our current crisis began as an assault on our health. COVID-19 has unalterably changed how we live our lives and we've all felt loss. As we plan the new school year, the safety and welfare of our children and teachers must come first. We do that by immediately designing comprehensive daycare, support and supervision for children aged 2-17 from 8 a.m. until 6 p.m. so that parents can return to work with peace of mind. Then, when we have created safe, protected, inviting environments staffed by caring adults where learning can flourish, we can focus on academic objectives and expectations.
To control infection, each school will need to divide its students by age into small, self-contained pods and house them in spaces large enough for individual social distancing and creative engagement. The students in each pod would spend the day together with an adult facilitator. Their "programs" would include age-appropriate activities and meals with virtual/in-person instruction and "homework" interspersed throughout the day. The pods would function like one-room schoolhouses with specific objectives.
Of course, each school will have unique opportunities and challenges in creating these special learning units. Individual districts will have differing COVID-19 restrictions, but social distancing is their shared feature. Four times the number of "classrooms" will be required to accommodate reduced class sizes, not to mention additional adult caregivers, coaches, teachers and auxiliary staff. Federal funding will be needed to supplement the full cost of a system-wide daycare infrastructure with the PK-12 curriculum overlay. Full cooperation, collaboration and input from all involved will be expected.
The good news is there are both an abundance of untapped physical space and human resources to establish and staff these One-Room Schoolhouses. Just look where kids work and play throughout the school year and on vacations.  There you will find underutilized spaces and folks whose careers have been put on pause – coaches, cooks, service workers, mechanics, artists, drivers, musicians, architects, engineers, caregivers, as well as 18-21-year-old would-be peer tutors, who arguably are those most experienced with PK-12 curriculum.
School buses could be equipped as mobile libraries, art studios, science labs and maker spaces. Food trucks and restaurants could deliver meals and each School House could be assigned a part-time van and driver for field trips.  The potential is unlimited and the possibilities, endless.
Editor's note: Judy Chamberlain is a former Latin teacher, curriculum writer, school administrator/principal (Head of Gifft Hill School 2010-2013), and she is currently a consultant specializing in strategic planning for school start-up and restructuring initiatives.