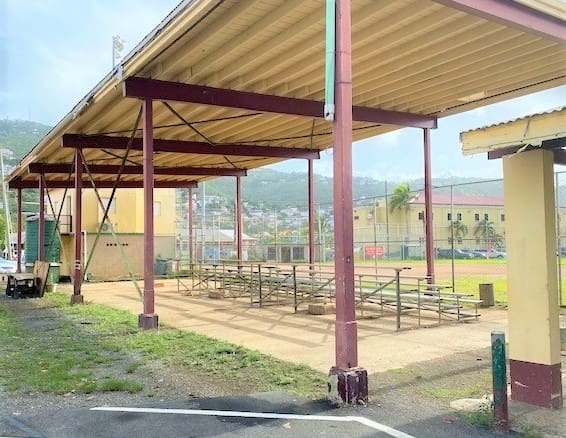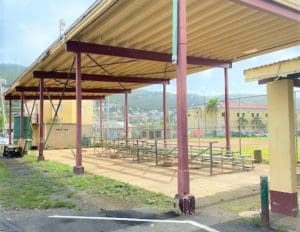 The Federal Emergency Management Agency, through its Public Assistance Program (PA), has obligated $306,950 to the Department of Sports, Parks and Recreation to refurbish the Aubain Ballpark facility. FEMA will fund the refurbishment of the part of the ballpark located in the center of Frenchtown on the western end of Charlotte Amalie.
The park is a mainstay of the Frenchtown community, hosting events such as Bastille Day, Father's Day Village, Christmas Festival of Lights Competition and various sporting activities and youth initiatives.
Since the hurricanes in 2017, Sports, Parks and Recreation received donations to temporarily repair portions of the facility so that it can be safely utilized, but this obligation will be used to reconstruct the park's facilities.
"The Department of Sports, Parks and Recreation continues to work diligently to return all park facilities to their pre-disaster condition," said Commissioner Calvert White. "The DSPR thanks ODR, FEMA and the community for their unwavering support."
The scoreboard, field lighting, covered bleachers, dugouts, press building, concession stand, fencing and batting cage will all be replaced. The park's renovations will also include the restoration of 5,500 square feet of playground space.
"The Office of Disaster Recovery has been working closely with FEMA to award funding to restore the territories recreational facilities," said Adrienne Williams-Octalien, director of the Office of Disaster Recovery.
"This award follows on the heels of recent obligations to renovate the Emile Griffith Ballpark, Cramer's Park, St. John Community Center and Fort Frederik Beach. The ODR thanks our federal partners for these recent allocations to refurbish communal recreation sites. Rebuilding local parks will return a sense of stability to communities damaged by the 2017 storms."
Sports, Parks and Recreation will be issuing solicitations to engage a contractor to repair the facilities. Solicitation and other pertinent recovery information can be found by visiting http://www.usviodr.com/.