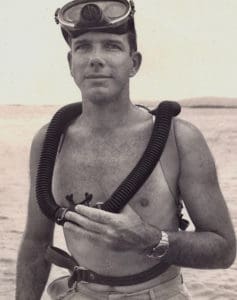 He wrote 942 scientific papers. He named 834 species of fish. He guided hundreds of young scientists and answered thousands of questions from fish experts from around the world.
He died in Hawaii on April 26, at the age of 95.
Do you know his name?
He lived on St. John for three years in the late 1950s and taught Laurance Rockefeller to snorkel and John Steinbeck to scuba dive.
He was instrumental in establishing St Croix's Buck Island as a national monument.
Got his name yet?
He had research fellowships and held teaching positions at Yale University, the University of Miami and the University of Puerto Rico. He joined the Bishop Museum in Honolulu in 1967 and retired as a senior ichthyologist (zoologist who specializes in fishes) in 2009.
Anyone who's studied marine biology knows that this extraordinary man was John Ernest Randall Jr., better known as "Jack," and he was "the greatest ichthyologist in history. Period," according to Richard Pyle, senior curator of ichthyology at the Bishop Museum.
Upon Randall's death, Pyle launched a memorial page where people could share stories with Randall's family – his wife and colleague Helen, two children, four grandchildren and two great-grandchildren – as well as "fish lovers everywhere." There are now more than 300 remembrances posted from colleagues and students from Hawaii, Papua New Guinea, Malaysia, Gulf of Sudan, Micronesia, Kenya and dozens of other locations.
In the Virgin Islands, he is keenly missed by marine scientists, including Jeff Miller, a fisheries biologist with the National Park Service.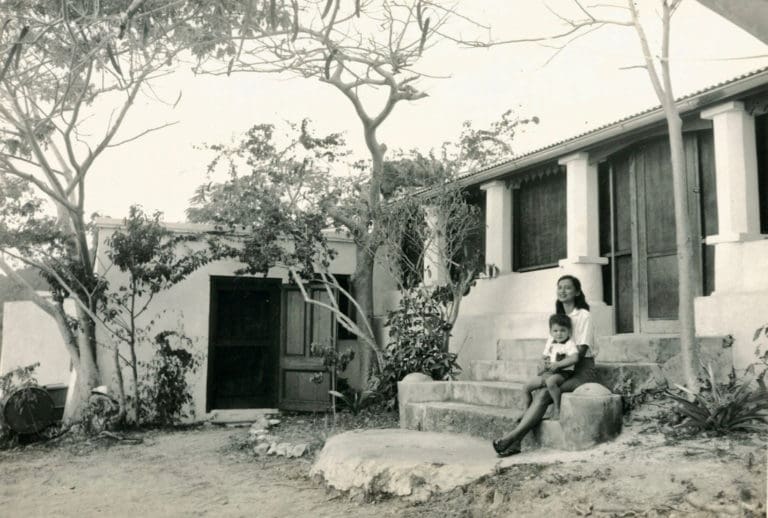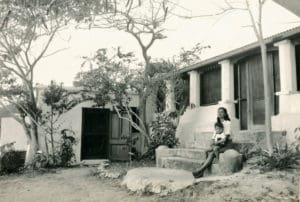 "As I write this from my house in Coral Bay, I know just over the hills to my left is Lameshur where he did so much … and I just have a feeling of a void there now," said Miller.
Randall came to St. John in 1957 after obtaining a National Science Foundation grant to study the ecology of coral reef fishes in the Florida Keys. The Virgin Islands National Park had been established only the year before, and park officials were looking for someone to direct a three-year marine biological survey of the park.
Randall succeeded in transferring his grant to the VINP and moved into the great house at Lameshur Bay Estate, which was recently renovated.
In his unpublished memoir, which is posted online, Randall wrote about his time on St. John.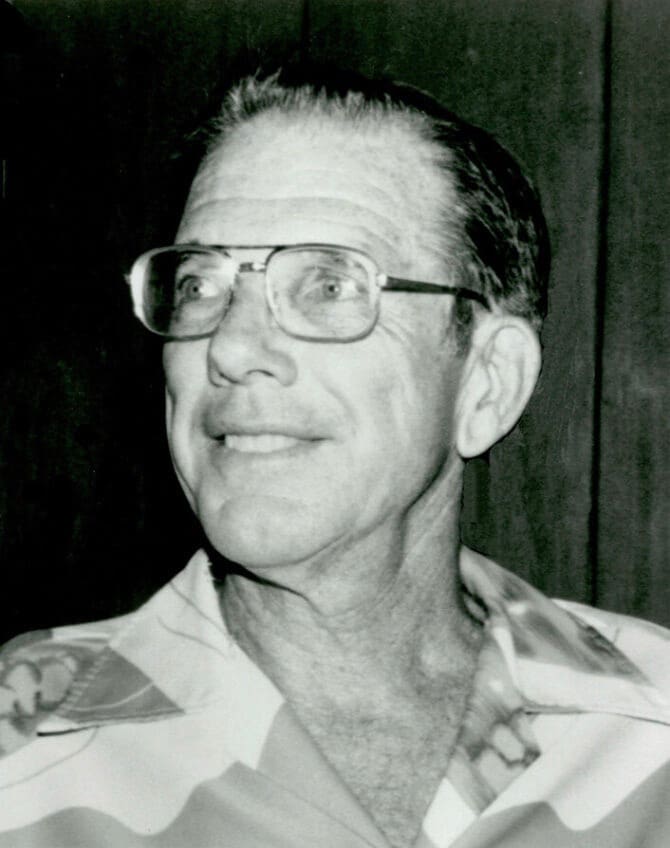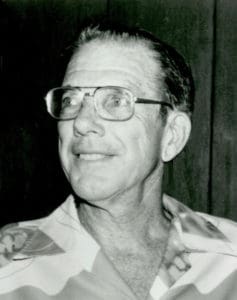 "[Diving assistant Herb Kumpf] and I made our first trip to St. John and found that the renovation meant only that a roof had been provided, outhouse built, and a generator and kerosene refrigerator installed."
Randall and his assistant set about making their island abode (which is still a park ranger's residence) habitable. "We worked for two weeks installing a sink, building cabinets, etc. The only source of freshwater was from rain that drained from the roof into a small cistern," he wrote. "We put a 55-gallon drum above the washroom, painted it black and pumped water from the cistern to it where it warmed during the day. We drained our shower water to the ground below two lime trees, resulting in bountiful limes all year."
During those years Randall and his colleagues were involved in myriad studies resulting in 18 published scientific papers. They constructed an artificial reef in Lesser Lameshur Bay out of 800 concrete blocks and spent two years documenting the fish that moved in and then compared them to fish populations in nearby fringing reefs.
He built an underwater pen to study queen conchs, and after noticing that some of his tagged conchs became a pile of broken shells, hypothesized their most likely predators were eagle rays. When Randall speared a 120-pound eagle ray and cut it open, he found the remains of 41 queen conchs (without the shells) inside.
In his memoir, Randall wrote, "During the third and final year in the Virgin Islands, John Lewis, the superintendent of the Virgin Islands National Park, asked if I would survey Buck Island off St. Croix because he had heard glowing reports of the beauty of its reef and marine life. I was skeptical that it would be any better than the reefs of St. John, but I was wrong. I made a film of the island with Bob Schroeder's help that included underwater scenes, a green turtle laying its eggs, nesting sea birds and aerial shots from a helicopter. The film went to the Department of the Interior, and not long thereafter the island was proclaimed Buck Island Reef National Monument by President Kennedy."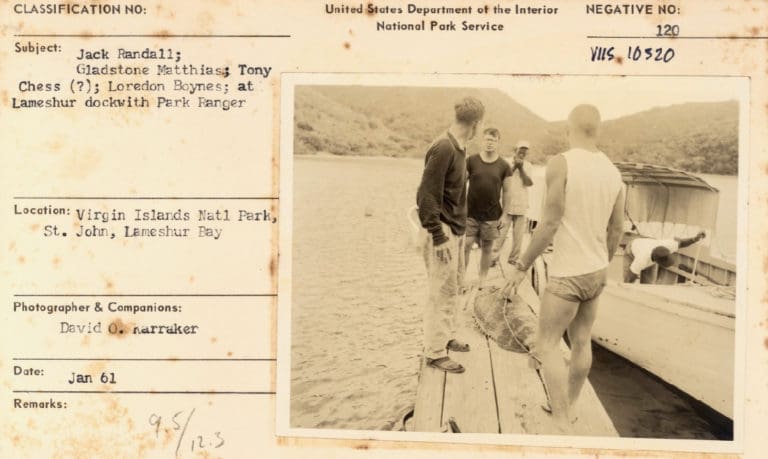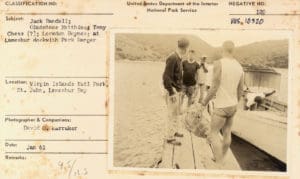 A book about their experiences written by Schroeder is a favorite of Caroline Rogers, a marine ecologist who has worked in the Virgin Islands National Park for decades.
"Robert Schroeder's book 'Something Rich and Strange' is a wonderful, entertaining account of many of the adventures he and Jack had in the early days in the U.S. Virgin Islands and Florida," she said.
It's one of many publications to come out of Randall's work that Rogers has relied on.
"When first starting out as a graduate student in marine ecology, I relied heavily on some of Jack's now-classic papers and books, including 'Caribbean Reef Fishes.' And his 'Food Habits of Reef Fishes of the West Indies' is one of my favorites of all time – I use it often even now. It is amazingly comprehensive."
Ginger Garrison, a retired research ecologist with the National Park Service, remembered not only his intelligence but his kindness.
"Not only was Jack Randall a brilliant scientist and insanely prolific author, but above all, he was a kind, generous and modest person who mentored untold numbers of ichthyologists and fish-aficionados," she said.
"He was famous for personally answering every one of the multitudes of letters he received seeking his advice on fish identification," Garrison said. "I was one of those unknown fish-watchers who wrote him in 1994 [by Postal Service, pre-email] regarding a fish I had seen and identified as a species that was known only from thousands of miles away. Amazingly, he replied he had photographed the same species in Hawaii [where it had not been recorded previously], and then came home to my letter and photo."
Rogers, who met Randall a few times, maintained a correspondence with him for decades.
"While snorkeling in the mangroves and coral reefs around St. John, I occasionally have come across bizarre or rare fish [a Sargassum Pipefish, Unicorn Filefish], fish in unusual places [Sargassum Frogfish and Balloonfish in mangrove prop roots] or fish doing unusual things [Scrawled Filefish nipping at sea fans and fire coral]. I always knew that if I contacted Jack, he would happily identify the fish or tell me more about what it was doing – and he always did."
When Randall died, Anne Finney, a cultural resource specialist with the Virgin Islands National Park, went looking through the park's archives for photos of Randall at Lameshur Bay. She found several, including one with Loredon Boynes and Gladstone Matthias. Randall "was really involved with the local community and used their knowledge," Finney said.
Garrison characterized Randall as "a tireless researcher known to dive seven tanks a day, and then spend the night preserving and identifying specimens and writing up his observations. He was a kind, brilliant, prolific, modest giant who will be missed."