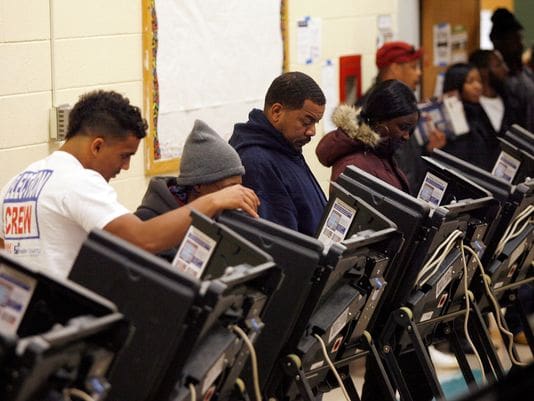 In an effort to make voter registration accessible to all, one Senate candidate is sponsoring a shuttle service for any St. Croix resident who wants to register but needs transportation on June 27.
Democratic Senate candidate Troy Williams is partnering with Prince Taxi & Safari Tours to offer the free ride to the Rudolph Schulterbrandt Agriculture Grounds between 7 and 9 a.m. To sign up, there's a form available online that requests a pickup location and phone number for contact.
The form description promises clean and disinfected shuttles to minimize risks associated with COVID-19. It also stipulates that all participants must wear a mask and practice social distancing. Shuttle rides will be limited to a maximum of 10 people per taxi.
To register to vote, participants will need any one of the following:
·       Birth certificate
·       U.S. Passport
·       Military Discharge Form (DD214)
·       Naturalization Certificate
June 27 is the last day to register to vote, and according to Williams, encouraging people to participate is important for representation in government.
"The most critical component of getting people out to vote is because you want who's elected to represent all demographics of the community," he said. "And if you're not able to get people out to vote, then your leaders are not reflective of your community and then you get the leadership of people who are not conscious of the everyday needs of the society."
The 31-year-old is a first-time candidate from St. Croix. He said he's hoping to engage more of his millennial peers in civic participation.