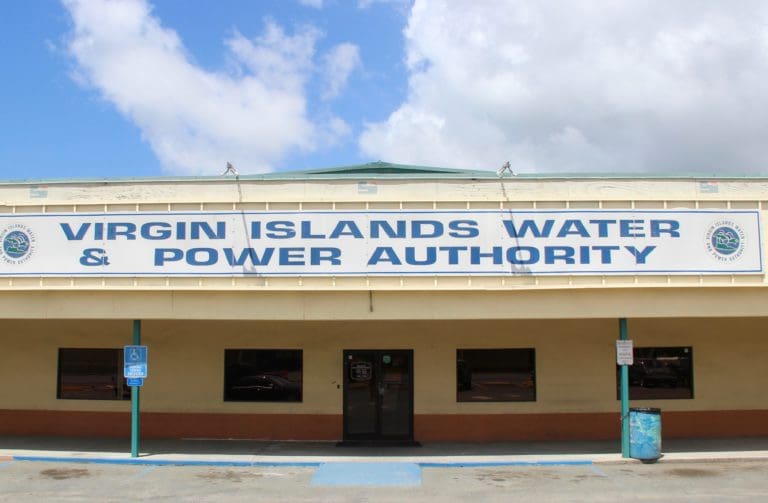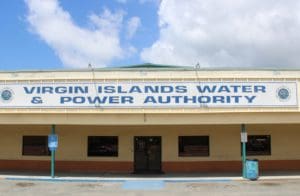 As the Virgin Islands Water and Power Authority (WAPA) continues its preparations for the 2020 Atlantic Hurricane Season, the governing board authorized mutual aid agreements with public power utilities across the United States. The companies can be called upon once the territory comes under an emergency declaration and in advance of a  windstorm event. Under terms of the agreements, personnel from other utilities are sent to the V.I. to assist with the restoration of the electric grid in the aftermath of a natural disaster.
The board's approval came during a regularly scheduled meeting on Thursday.
Executive Director Lawrence J. Kupfer told board members it is evident that the ability to provide rapid response services following a disaster is key to quick and effective service restoration. "Contacting other public utilities that have previously committed and are readily available to provide services to WAPA is critical to not only restoring service but normalizing the quality of life for residents while facilitating a rebuilding and reopening of the local economy."
At the start of today's meeting, the board voted to remove two items from the agenda: a comprehensive organizational study, and proposed wage increases for management and confidential employees of the Authority and then moved into executive session.
At the conclusion of executive session, board secretary Juanita Young reported that the board authorized the executive director to settle a pending litigation matter, approved salary adjustments for the governing board's secretary and for the Internal Audit and Revenue Assurance Division. In addition, she said the board approved parameters for wage negotiations with the Professional and Technical Union and selected a board counsel.
In other action, the board approved:
A no-cost time extension to a contract with Fortress Electric to complete installation of equipment at the Richmond Power Plant. While 40 percent of the work has already been completed, the contractor could not complete work by the original June 30 deadline as the firm was also involved in a higher priority project for WAPA on St. Thomas.
A resolution that authorizes WAPA to operate at 2020 budget levels until the 2021 fiscal year budget is approved and adopted.
Also approved were adoptions of social media, code of conduct, anti-discrimination and unlawful harassment policies. Management anticipates it will implement the policies within 45 days.
An extension of the maturity date of the 2018 Series B bond anticipation notes from July 1, 2020 to Aug. 31, 2020. The extension allows additional time to complete negotiations for a refunding of the notes.
The board tabled consideration of a ground lease and tank purchase agreement with Virgin Islands Oil and Transportation LLLP, pending additional information. The company proposes to purchase two unused oil storage tanks on St. Thomas and lease two acres of land over a 40-year period, including use of the utility's fuel dock in Krum Bay.
A funding increase to complete lead abatement on a fuel line at the Harley Power Plant on St. Thomas was not approved. The increase, in the amount of $78,607.50, is required as a result of changes to the project's scope of work. Additional solicitations will be sought to complete the work.
In his executive director's report, Director Kupfer advised board members of a seasonal increase in power demand. "As we head into the warmer summer months and with the recent layer of Saharan dust that has affected the islands, we are seeing increases in demand for electrical service. Despite that increase, overall, COVID-19 has leveled a 4-5 percent impact on demand and therefore a negative effect on electrical sales."
In May, WAPA used higher volumes of propane to produce electricity. "We have gotten Unit 15 back online and that has allowed the Harley plant to increase its usage of LPG and lower the reliance on Number 2 oil."
Kupfer said the goal is to get both power plants on 100 percent propane. He described oil markets as remaining unstable. There is today an approximate 3 percent spread between the cost of LPG and oil. Eight of nine generation outages experienced at the Harley plant in May were attributed to operational issues related to Unit 23. Those issues have been resolved, and the unit remains available as needed.
Kupfer also reported that Unit 27, a leased generating unit from GE, is being dispatched, and it will lead to more reliable service on St. Thomas. Water inventories are just below target on St. Croix, but there has been no adverse impact. "As we get deeper into summer and the hurricane season, we will double efforts to maintain water inventory," he said.
Board members present were: Chairman Anthony D. Thomas, Vice Chairman Noel Loftus, Secretary Juanita Young, Director Kyle Fleming, Hubert Turnbull, and Elizabeth Armstrong. Director Joel Lee and Jed JohnHope were excused from a portion of the meeting, while Cheryl Boynes Jackson was excused from the entire meeting today.