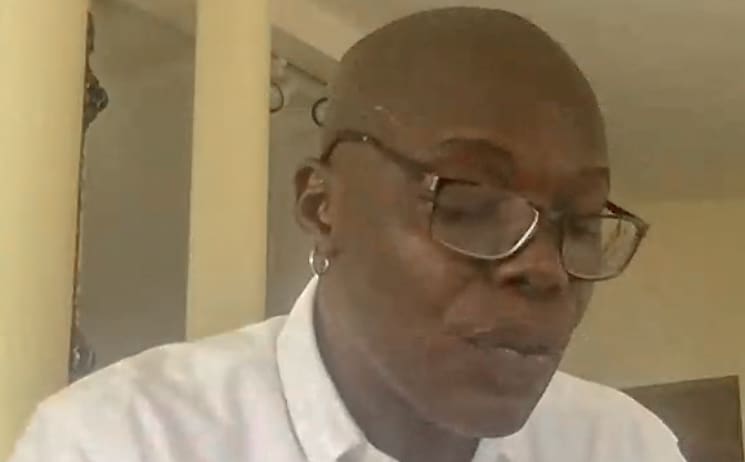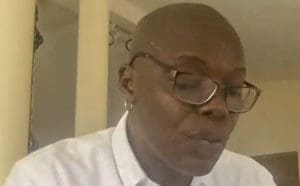 The Board of Elections on Saturday approved the plan put forth by John Canegata and Robert Max Schanfarber to elect party officers via a caucus instead of through primary voting. The plan was approved contingent on the board receiving a date, time, and place where the caucus would be held.
The approval was given after an administrative hearing to hear the complaint filed by Gordon Ackley, Antoinette Gumbs-Hecht, Todd Hecht, and Randolph Maynard. Maynard, as the spokesperson for the four, urged the board to reject the plan.
Yohana Manning represented Canegata and Schanfarber and urged acceptance of the plan. Manning said the complaint was an effort to sow confusion in the party. He said John Yob and Dennis Lennox were leading the effort and that the pair wanted to grab control of the territory party so they could have representation at the Republican National Convention. Lennox worked closely with Canegata during Canegata's second term as the party's territory chairman. He is no longer in the territory. Yob is a St. John businessman. Their names appear nowhere in the complaint.
Each side was given 10 minutes to speak. The board then convened into executive session. After the executive session, a motion to approve the plan was made with little discussion. Chairman Raymond Williams did say the board discussed the request from Maynard that board member Frederick Espinoza be recused from the issue because of possible bias, but the board concluded that would not be necessary. Espinoza seconded the motion to accept the plan. Board member Harriet Mercer objected and cast the only dissenting vote. Board member Alecia Wells attended the meeting but did not cast a vote for or against certifying the plan.
Board member Jevon Williams is serving in the National Guard and could not attend the meeting. However, Maynard sent the Source a copy of a letter Williams reportedly sent to the board on Friday. However, the letter was not mentioned at the meeting. In the letter, Williams urged the board not to certify the plan. He said the plan was not approved by the territory's Republican Party. The letter said allowing a caucus now would interfere with the election process already in motion.
As well as being on the Board of Elections, Williams is Republican National Committeeman from the Virgin Islands.
The letter says since a caucus plan was never adopted by the party, the default is the Aug. 1 primary. Ackley is the only candidate for the chairmanship of the local Republican Party in the primary. If a caucus is not held Ackley would probably be declared to take Canegata's place.
Maynard told the Source the fight was not over. The matter was still in Superior Court.
Manning sees it differently. In a statement released to the press after the hearing, he wrote, "Our clients John Canegata and Max Schanfarber are thankful to the Republican National Committee, the Superior Court of the Virgin Islands and the Elections System of the Virgin Islands. These bodies are extraordinarily experienced and, in our opinion, understood that the ad hominem character attacks that our clients have been subjected to were meant to distract them from the actual issues, bylaws, and the governing law. The history of this case is best summed up at page 20 of Judge Mackay's opinion 'evidence of a conspiracy is not supported by the evidence.'
"The latest decision of the Elections system follows a series of decisions in favor of the local Republican Party. John Yob and his followers continuously accused the current leaders of the Republican Party of conspiracy, running a criminal organization, theft, and generally submitting false or fraudulent documents to the RNC and to the Elections system. These arguments were squarely rejected by the Republican National Committee, the Superior Court of the Virgin Islands, and now our Elections system … Now that the board has certified the rules, we will be petitioning the court to dismiss the lawsuit and to have Mr. Ackley and the others reimburse the party for the fees and costs associated with defending this matter."
Maynard dismissed Manning's presentation as a "rant."