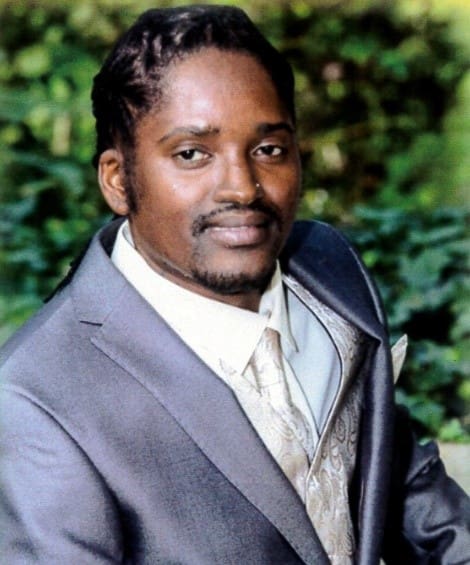 Chris Garvey died on May 26.
He is survived by his beloved wife, Rashonia Henry Garvey: daughter, Te'shekah Garvey; stepchildren: T'shylah Davis, De' hmalii Boyer and Tashim Davis; siblings: Alicia Garvey, Ervin Garvey, Robelto Garvey, Elvin Garvey and Mervin Garvey; nieces: Natoree Garvey, Renee Stevens and Angel Gautier; and nephews: D' Ante E. Hospedales, Reminton Gautier and Rolando Gautier Jr.
He is also survived by in-laws: Constance Rey, Basil Henry, Lisa Garvey, Sheryl Garvey, Roycott (Byie) Davis, Allen Vanterpool, Ras Henry and I kwanza Henry; aunts and uncles: Lorna King, Cecilia Lawrence, Naomi John, Iona Roach, Celestina Greene, Jose Felix and Alfred John; and cousins: Judith Henry, Julian Gordon, Mike Martinez, the Samuel family, the King family and the George John family.
Other survivors include special friends: Mr. and Mrs. Culbert, Valencia Dascent, Leon (Whala) Jeffrey, Owen  Luma, Mr. and Mrs. Akon, Mariah Dulaire, Kimberly Watts, Randolph Joseph, Maria Hernandez, Garrison Drive (Chead), Candy Joseph, Cobra Nelson, Mase Phillips, Jonah Williams, Jason and Amelia, Kareem, Sherryann, James Thompson (aka Pops), Greg Martinez, Byie Davis, The Trinity Rail Co., Morgan Corp. family and the Williams Delight family; as well as other relatives and friends too numerous to mention.
A funeral service will be held at 10 a.m., Saturday, June 13, at Kingshill Cemetery. The family respectfully requests that attendees wear a face mask and adhere to the social distancing requirements.
Thank you for your blessings and prayers during this time.