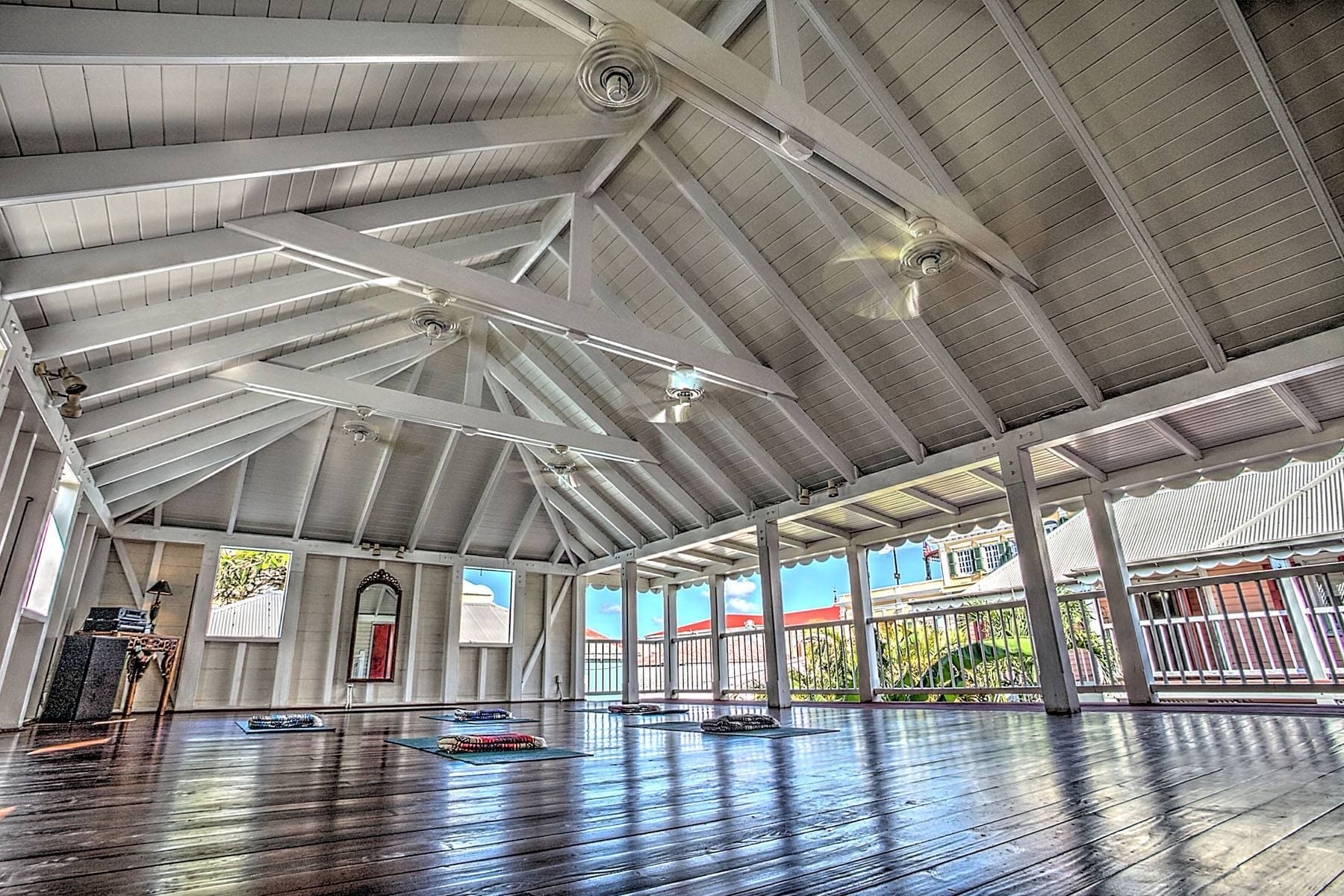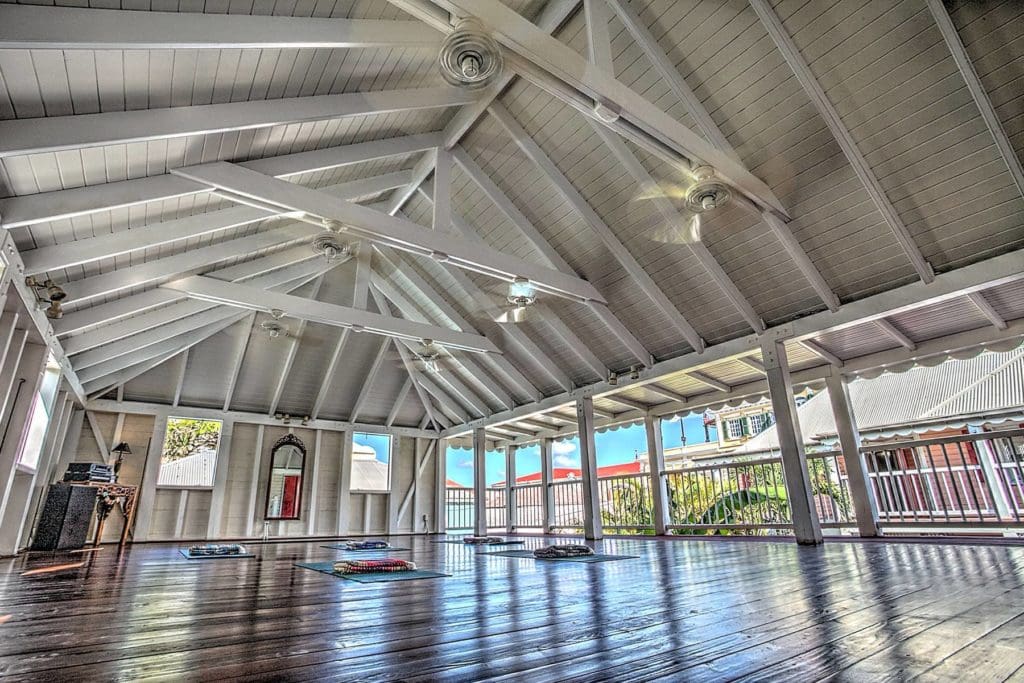 When the coronavirus pandemic caused businesses and schools to close their doors to help prevent the spread of the virus, two Virgin Islands yoga studios – Breathe St. Thomas and The Courtyard Juices and Fitness Center on St. Croix – faced the choice of either shutting down or finding a different way to present their offerings. They chose the latter.
"As much as it's a tough time, there is still abundance in nature," said Tyler Rice, one of the founders of Breathe St. Thomas. "My advice is to be present, have body awareness, and breathe. Our intention with Breathe is to create a safe space for mental health and wellness."
Before the pandemic shut down the territory's schools in March, Breathe was providing yoga, mindfulness, and meditation to eight schools on St. Thomas as well as in other, traditional spaces. Since gathering people together for classes became impossible in the age of social distancing, the studio moved classes online.
To take part in online classes, participants can register on their website. Classes are paid for by donation.
Using the Zoom app, those who sign up can join from phone, tablet or computer.
Rice has also helped coordinate a class through AARP and gather teachers to offer Breathe Yoga for kids, in partnership with WTJX-TV Channel 12 three times a week.


On St. Croix, Shane Kuhlman of the Courtyard Juices and Fitness Studio said setting up the online classes took a lot of work upfront.
"Moving to virtual classes in a quick manner was a bit upheaving, figuring out how to get students to join and how to get all the technical parts in place," Kuhlman said. "The business side of online classes was definitely a learning curve. Thankfully, the platforms we use offered great support and helped us to integrate."
The Courtyard also uses Zoom for its online offerings. Those interested can register at the Courtyard's website, and select from a variety of classes.
Attendance has fluctuated at both locations, with Rice and Kuhlman both reporting online attendance from a different audience than normal attendees of in-person classes.
"I had students asking when in-person classes were starting again weekly. Now that we are open again, the students that have been wanting to come are coming now,"  Kuhlman said.
Crucians can check out the St. Croix Yoga page on Facebook for announcements and yoga offerings in the community and online.
Many businesses and schools remain closed as the territory enters the next phase of re-opening, dubbed "Safer at Home." Masks are required at every place of business, heightening awareness of breath. While Breathe has no set date for reopening, classes are being added both online and outside.
"The Courtyard has increased safety procedures, and we are taking time to reflect on things we can change and ways to be better," Kuhlman says. "We have some teachers teaching in the studio and some still teaching online. We would like to continue classes virtually as we transition to back in the studio. The variety may not be as robust, but we definitely would like to continue them."