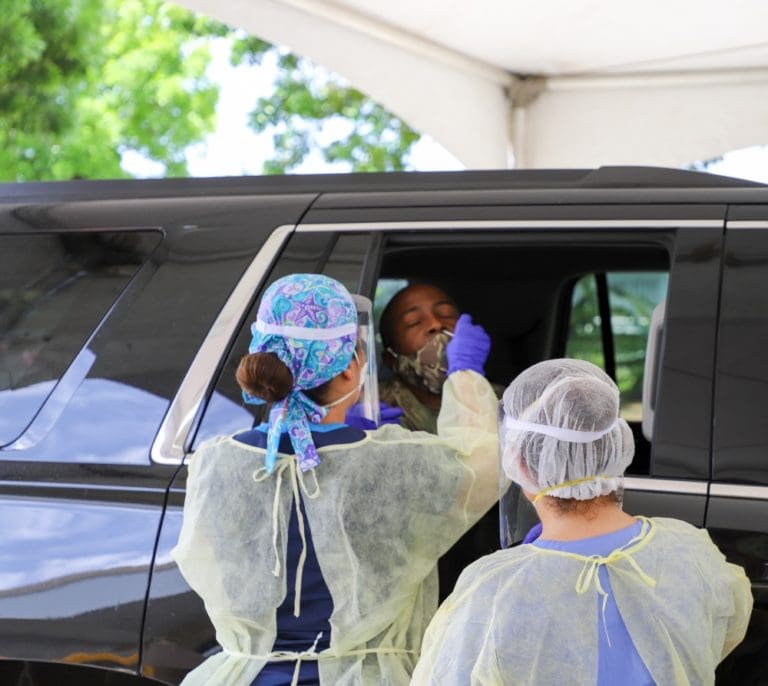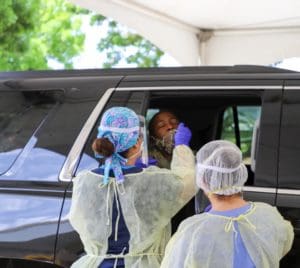 The Virgin Islands National Guard (VING) assisted with drive-thru screenings led by the Virgin Islands Office of Veterans Affairs on St. Thomas and St. Croix.
The United States Department of Veterans Affairs in collaboration with the V.I. Office of Veterans Affairs held drive-thru COVID-19 screenings at the Barron Spot Village Mall on St. Croix on May 18 and at the Medical Foundation Building on St. Thomas on May 20.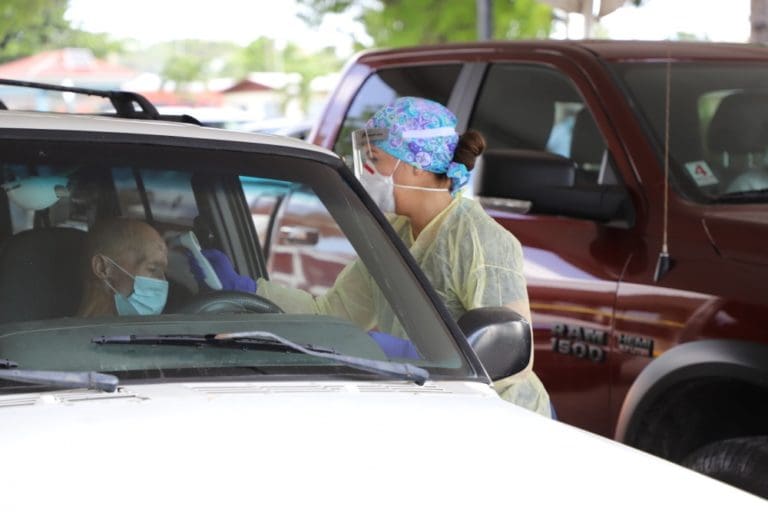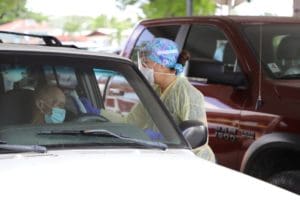 "In trying times, you can always count on the VA to ensure that veterans are taken care of, and that the is VING ready to assist," said 1st Lt. Kerwin Williams, Task Force Bravo deputy commander.
According to the V.I. Office of Veterans Affairs, to protect veterans, their families and the staff working at the VA office, in-person operations have been limited throughout the territory.
Available Mondays on St. Croix and Wednesdays on St. Thomas, screenings are conducted via appointments to alleviate the build-up of traffic, which is currently supported by V.I. Guardsmen at the testing sites.
Dr. Marian Torres, chief of performance improvement, and a team of six medical personnel from the Puerto Rico VA hospital in San Juan expeditiously checked the temperature and collected samples from the nasal cavity.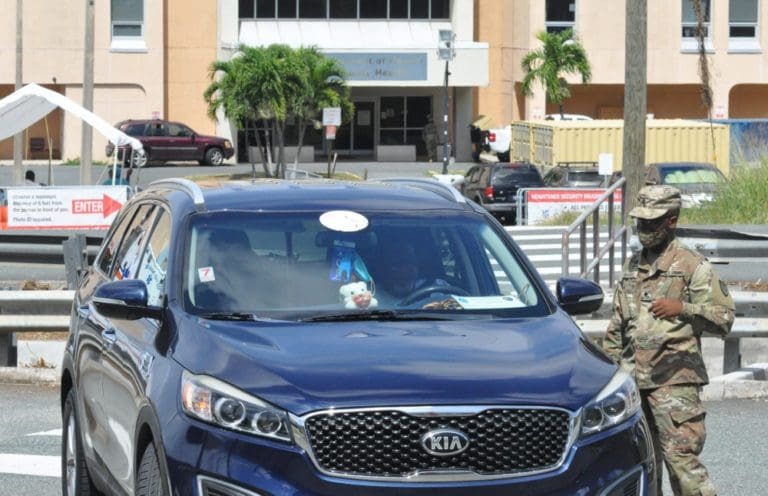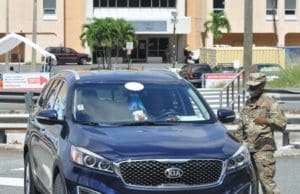 "After receiving the test results and meeting with the medical board, based on the data obtained, it will determine if we are to increase the number of testing days," said Torres.
During the testing, Torres met and thanked the Adjutant General of the Virgin Islands National Guard Brig. Gen. Kodjo Knox-Limbacker for the Guardsmen's support at the site.
"They did an amazing job; it was truly a pleasure to have them here today," said Torres."They were a big help to the cause."
 VIGuard vinationalguard VIGUARD www.dvidshub.net/unit/VING-51PAD
For further information, contact the Veterans Affairs office at 340-774-8387 (St. Thomas) or 340-773-8387 (St. Croix). For more information, visit the USVI Department of Health's website: www.doh.vi.gov/coronavirus or text COVID19USVI to 888777. #COVID19USVI