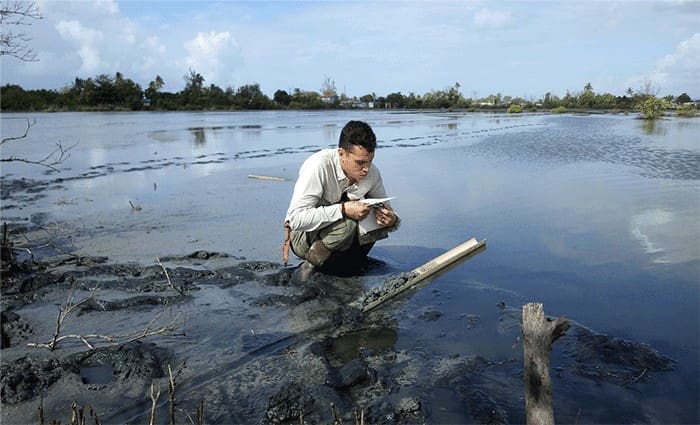 Farmers and landowners can help wetlands thrive in Puerto Rico and the U.S. Virgin Islands through Wetland Reserve Easements and Mitigation Banking Programs, according to the Natural Resources Conservation Service (NRCS).
May is American Wetlands Month, a time to celebrate one of nature's most productive ecosystems and the wonderful ways wetlands enrich the environment and people's lives.
May is a wonderful time to appreciate the wonders of wetlands. Wetlands protect plants and provide habitat for wildlife, including endangered or threatened species. They also filter water, reduce soil loss, sequester carbon from the atmosphere, reduce flooding and recharge groundwater. And they provide recreational opportunities such as hunting and fishing.
"NRCS offers financial and technical assistance to farmers and private landowners through programs to create, restore and enhance wetlands," said NRCS Caribbean Area Director Luis Cruz-Arroyo. "The Agricultural Conservation Easement Program's Wetland Reserve Easement (ACEP WRE) component offers opportunities to put marginal cropland and other eligible land into permanent and 30-year easements. NRCS accepts ACEP WRE applications year-round, but applications are ranked and funded by annual enrollment periods. NRCS is holding our 2020 ACEP signup for Puerto Rico and the U.S.V.I. now until May 29th."
NRCS is also using creative methods to help farmers and private forest landowners meet Farm Bill goals through its Wetland Mitigation Bank Program. Wetland mitigation banking helps restore or create wetlands to compensate for unavoidable impacts on wetlands at other locations. Working with states, territories, local governments and American Indian tribes, NRCS helps them develop wetland mitigation banks. NRCS is currently accepting proposals for new projects through July 6.
American Wetlands Month was created in 1991 by the Environmental Protection Agency (EPA) and its federal, state, tribal, local, non-profit and private sector partners to celebrate the vital importance of wetlands to the nation's ecological, economic and social health and to educate Americans about the value of wetlands as a natural resource.
EPA conducted the first ever National Wetlands Condition Assessment (NWCA) in 2011. The survey encompassed tidal and nontidal wetlands and was the first of its kind to evaluate the ecological condition of our nation's wetlands.
The second round of NWCA sampling was completed in 2016 with a report projected for 2020.
For More Information
NRCS Programs and Services in the Caribbean Area: www.pr.nrcs.usda.gov.
NRCS Wetland Mitigation Bank Program: www.nrcs.usda.gov/wps/portal/nrcs/detail/national/programs/farmbill/?cid=nrcseprd362686
History of American Wetlands Month: www.epa.gov/wetlands/may-american-wetlands-month
U.S. Fish & Wildlife Service Wetlands Inventory: www.fws.gov/wetlands/
Explore a nearby wetland. To find a wetland near you, consult your local parks department, state natural resource agency or the U.S. Fish & Wildlife Service National Wetlands Inventory Wetlands Mapper: www.fws.gov/wetlands/Data/Mapper.html.