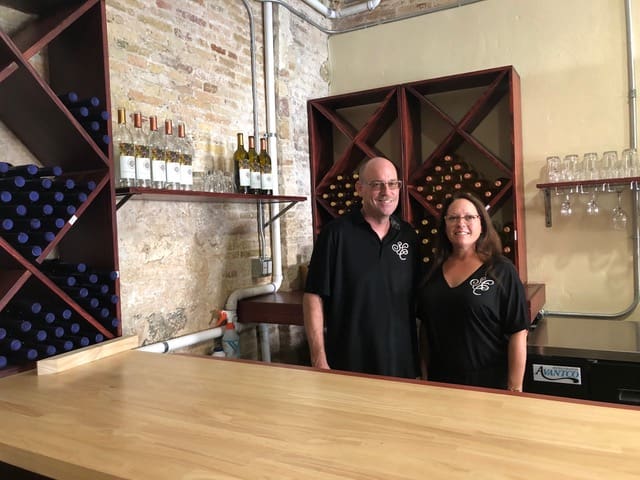 St. Croix Cellars, Inc. was ready to open its doors in March and show off its locally made wines as soon as the V.I. Fire Service made the final inspection, which was expected any day. Then the coronavirus interfered and slowed everything down.
Since shelter in place orders were instituted at the end of March, Derek and Rene Thomas have been moving forward at a much slower pace, putting the finishing touches on the business.
Fire Service completed their inspection and St. Croix Cellars received their business license and occupancy certificate.
Then they stepped up wine production. It takes three or four months to make a batch of wine and since March they have made pinot noir, muscat, malbec, riesling and others.
"We've just been making wine" during the pandemic, Rene said.
As word got around town about the new business, they started selling wine. And, starting last week, St. Croix Cellars added food – gourmet cheese boards with cured meats, crudités and good bread. There are also daily specials such as pulled pork sliders and French onion soup, Rene said. Like all Virgin Islands restaurants, orders are takeout only for now. Customers can take out wine as well – by the glass, bottle and case.
"No one else is doing it," Rene told the Source.
The exotic recipes, varietals and local fruits will entice customers to try wines such as infused blackberry merlot and Pirates Pomegranate Zinfandel, she said.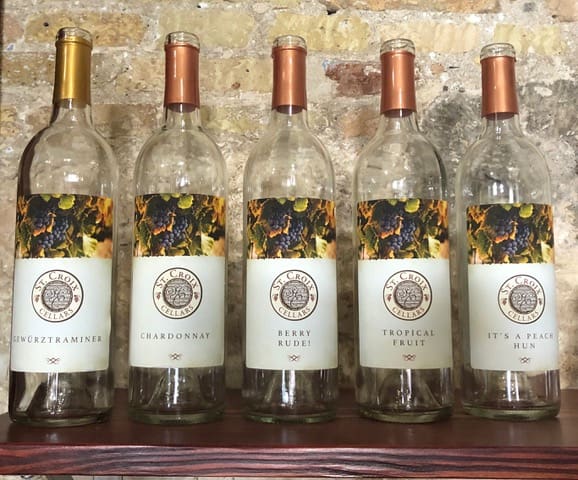 The Thomases moved to St. Croix in 2005, leaving behind corporate careers on the mainland. When they were stranded in Michigan after the 2017 hurricanes, they decided to learn more about wine.
While they were stateside, they made wine at home and Rene went to work for the Douglas Valley Winery in Michigan. As they began to realize they wanted to follow a new dream, Derek went to school where he learned all he could about wine. They bought a business plan and use some of the company's juices for wine.
"We are not a franchise per se, but we do have support from them," including territory exclusivity, Derek said.
The Thomases returned to the island in December 2017 with new skills and goals. They built their business and transformed a historic Christiansted building into a wine making operation and tasting room.
According to Derek, most wine is made using the same measurements, but the process may not be the same from winery to winery. He begins by combining grape juice and yeast for about 10 days and then filters and de-gasses it into another vat.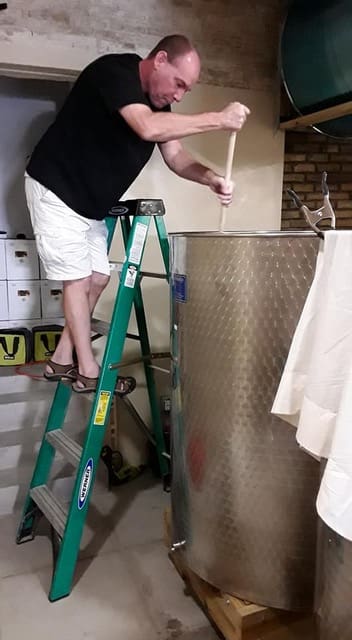 "We'll let it ferment and when the process stops, we run tests and transfer it into another tank for another 30 days," he said. "Once it scientifically meets specifications, we taste it."
The product is de-gassed, filtered four times and aged until it is ready to be bottled. There is no sediment at the bottom of the bottles.
With Derek's background in engineering for Detroit automakers and Rene's administrative career with Motorola, the pair should have a good future in the wine business.
"In a year, I hope we have enough [wine] to do production for the restaurants," she said. "If you provide a good product, it will grow by word of mouth."