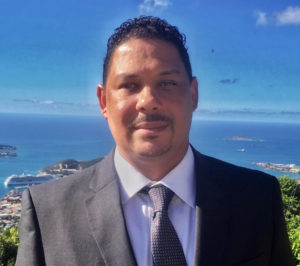 Commissioner Jean-Pierre Oriol has announced that the VI Council on the Arts (VICA) has received $200,100 in emergency funding from the National Endowment for the Arts (NEA) to address the COVID-19 pandemic and its related effects through the CARES Act.
The Coronavirus Aid, Relief, and Economic Security (CARES) Act was passed by Congress and signed into law by President Trump on March 27.  This over $2 trillion economic relief package provides economic assistance for American workers, families and small businesses, and it preserves jobs for American industries.
Many artists, contract workers and cultural organizations, particularly those dependent on revenue from admissions and ticket sales, have been greatly impacted by this pandemic due to the widespread cancellation of events and production contracts.
VICA announces the availability of funds to provide short-term financial relief to those in the arts, cultural and creative industries impacted by the COVID-19 pandemic.  Eligible individuals and organizations whose primary mission is to promote and provide connections through creative expression by sharing creative experiences, expressing our own creativity, or connecting people with others and ourselves are encouraged to apply.
Eligible applicants may apply from May 6 – 18.  Individuals can receive up to $5,000; arts and cultural organizations can receive up to $20,000.  For additional information and technical assistance, call 774-5984 or email vicastt@hotmail.com  vicastt@yahoo.com or tasida.kelch@dpnr.vi.gov.