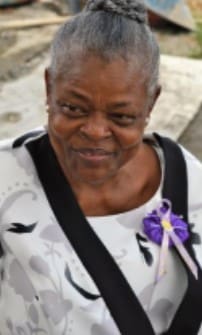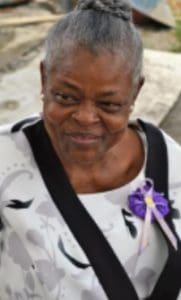 Vermaly B. Joseph-Faulkner died on April 24.
Vermaly was born in Antigua and Barbuda but last resided on St. Thomas, USVI. She was predeceased by her husband, Elroy Antonio Faulkner Sr.; sister, Lucilla Joseph; and her parents: Lemuel and Alice-Maude (Effie) Joseph.
She leaves to mourn her adopted son, Skye; nieces: Shurla and Nesha; siblings: Verlyn, Eren, Van-Ruvan, Chorlys, Sylvia, Victor, Al and their families; the Joseph and Ralph families of Liberta and Swetes Villages in Antigua; the children and extended family of Antonio Faulkner, Janice, Yule, Teddy, Claudette, St. Clair, Glenroy and their families; and good friends: Nercida Yocasta de Hernández Sanchez, Rosa Joseph, Verna Lake, Goldine Nicholas, Erma Christopher and Dulsie.
The funeral service and burial will take place on St. Thomas, USVI, at a date and time to be announced. May her soul rest in peace.