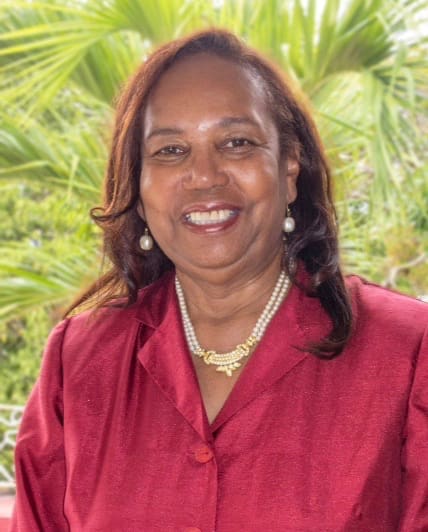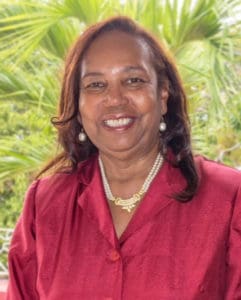 While the League of Women Voters USVI supports the VI Board of Elections' recent changes for the upcoming Primary Election due to the novel coronavirus pandemic, it believes these changes must be extended to include the November General Election and beyond.  Infectious disease experts predict that COVID-19 will continue to cycle worldwide for the foreseeable future.  Sadly, this portends a "new normal" in all social interactions moving forward, including the way we vote.
Physical distancing, avoiding common use of items, mask wearing and frequent hand washing are challenges to the how we now vote.  So, people must change the voting process if we are to function safely in the new normal. Standing on long lines for long periods to vote can cause exposure to infection by the coronavirus.
Based on these considerations, the League of Women Voters USVI Inc. recommends that:
1) the proposals offered by the Board of Elections for the Primary Election be approved by the Legislature but extended to include the November General Election; and
2) the V.I Code be amended to convert primary and general elections in the Virgin Islands to all mail-in voting in 2022 and beyond.
The all mail-in voting is trending across the states, and for good reason.  Currently, five states conduct all-mail elections (Washington, Colorado, Oregon, Utah and, this year, Hawaii).  In 28 states, voters may choose either mail-in ballots or in-person voting. Interestingly, over 90 percent of these voters choose the mail-in option. In the remaining 17 states, mail-in voting is being strongly considered.
Many are looking at the lessons learned from the recent Wisconsin elections where voters had to choose between voting by standing on long lines or staying safe at home and not vote. Further, after the elections in that state, several voters contracted the virus and could not account for any other exposure to it than waiting on voting lines.
The all-mail option would be beneficial to V.I. voters as it would:
avoid possible viral exposure for voters standing on long lines,
prevent the exposure of poll site workers to possible infection through close and prolonged interactions with the public,
decrease employee work time taken to vote in- person and
decrease personnel and other costs for conducting in-person voting, among other benefits.
The League of Women Voters, therefore, has petitioned the Board of Elections and V.I. Legislature to act favorably on its recommendations on behalf of the over 50,000 voters in the U.S. Virgin Islands. The League encourages the voting public to do so as well.
Editor's note: Gwen-Marie Moolenaar Ph.D. is the president of the League of Women Voters USVI Inc.