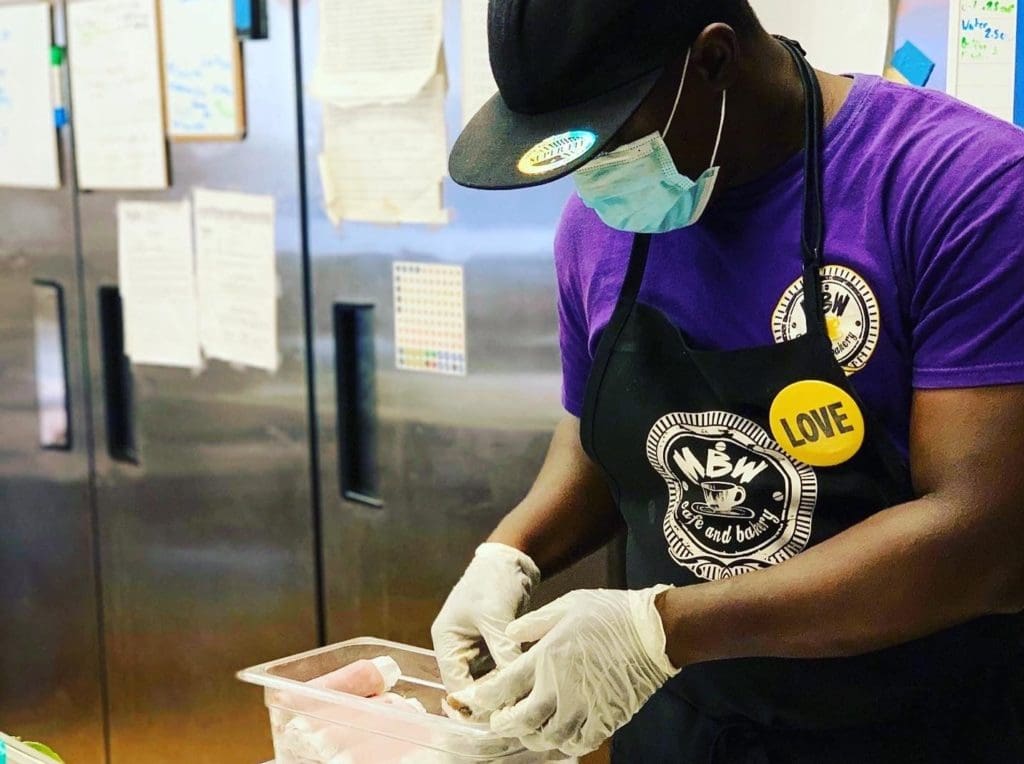 As the territory grapples with the COVID-19 pandemic, organizations such as My Brother's Workshop have stepped up to the plate to ensure that the most vulnerable stay fed. As of Monday, April 27, MBW had provided more than 9,529 meals to seniors, homeless, immunocompromised and families with medical or other special needs throughout the territory.
Executive Director of MBW Jenny Hawkes said the organization is no stranger to community emergency response. During hurricanes Irma and Maria MBW helped with recovery efforts and once again they have stepped up to assist during the COVID-19 response.
The organization was founded by Scott Bradley, a retired industrial engineer who moved to St. Thomas 15 years ago. "As a retired engineer he decided to volunteer his time to teach a few young men transferable skills," Hawkes said. "Our mission is to mentor 'high-risk and at-risk' youth ages 16-24. We do that through mentoring, counseling, on the job training and job placements. This paid training provides a positive alternative to the vicious cycle of gangs, crimes, drugs and violence."
"For the pandemics response, in particular, we've closed our café and started preparing meals through our 'Meals on Wheels' initiative that was launched on Monday, March 23, [which] disperses meals on St. Thomas. Meanwhile on St. Croix we have partnered with Chef Digby Stridiron to distribute meals there as well," Hawkes said.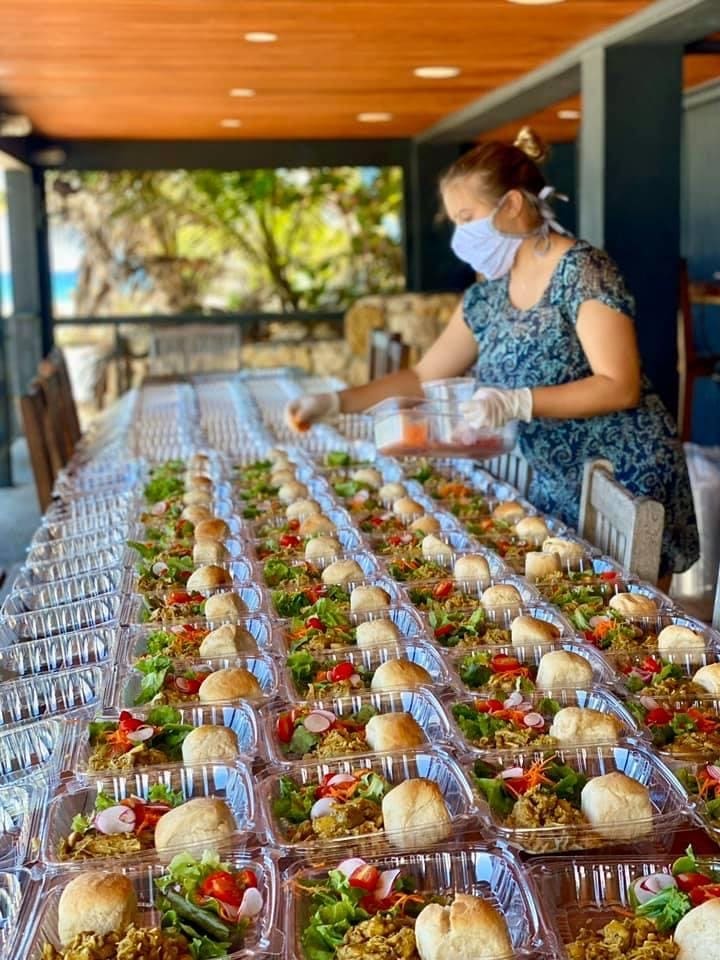 Stridiron described his experience working with MBW as "an honor to serve the people of the U.S. Virgin Islands." For the last couple of weeks his team has been baking bread, picking salad greens from farms, such as Fresh Greens V.I., and working to put out healthy meals that are as locally sourced as possible.
The volunteers of MBW are on the frontlines of the COVID response, focused on keeping Virgin Islanders nourished. "We've been working with local community partners and government agencies like the Department of Education and the Department of Human Services to make sure we are not duplicating services and we are reaching the people who are most vulnerable," Hawkes said.
The Salvation Army, Catholic Charities and Lutheran Social Services have also assisted with providing information about who needs help. "Programs such as My Brother's Workshop help to fill in the gaps and make sure that existing systems are not overwhelmed," Hawkes said.
To find out if you qualify to receive meals from MBW, you can fill out an online application or call their St. Thomas office at 340-715-2769.
Many businesses have also stepped up by donating food supplies. "Plaza Extra, Moe's, Cost-U-Less are just a few businesses that have contributed gift cards," Hawkes said.
Meanwhile, on March 25, Alpine Securities pledged to match all donations up to $50,000 to the organization. Almost a month later, on Friday, April 24, their match was made and $100,000 was raised to provide meals and other essential items to the vulnerable in the Virgin Islands.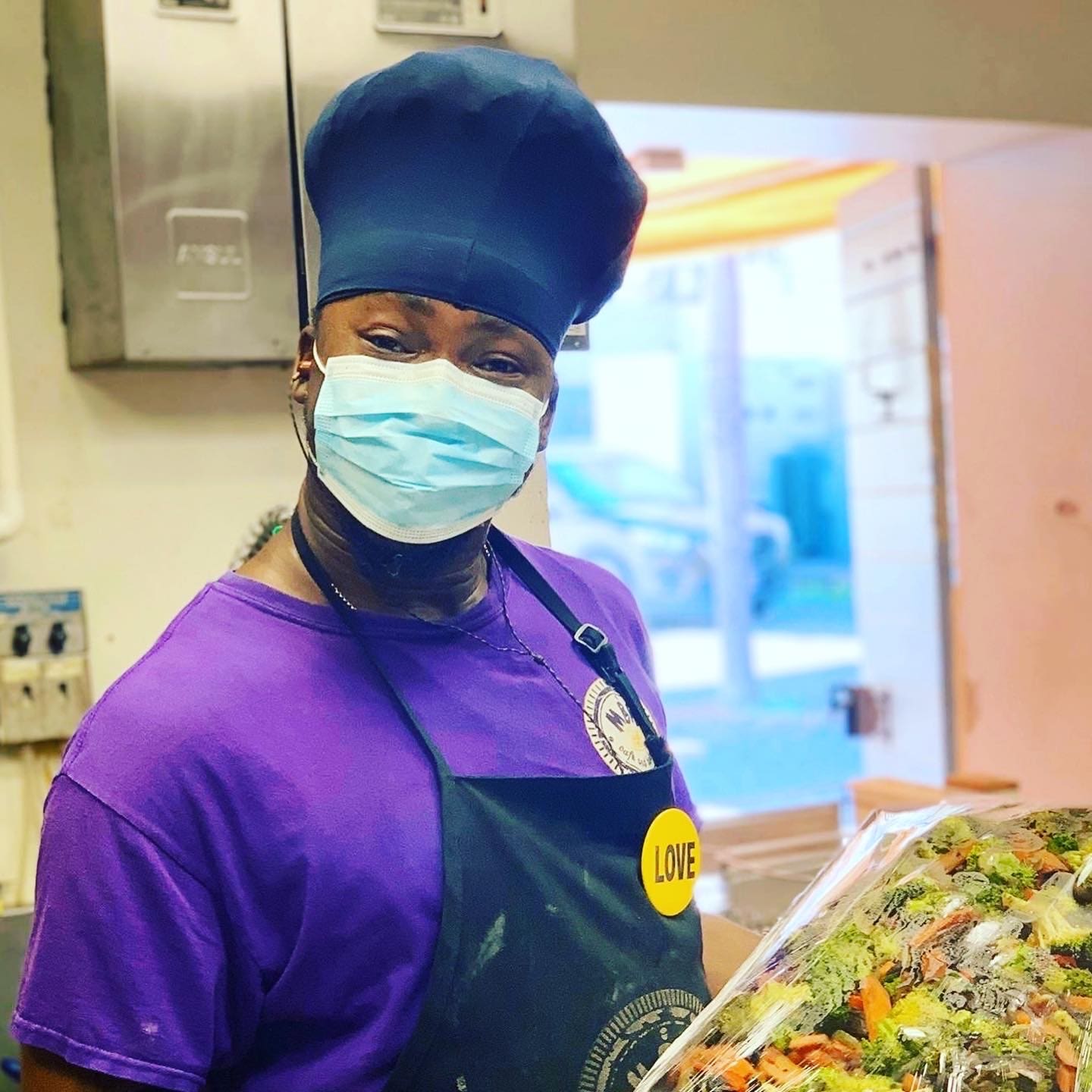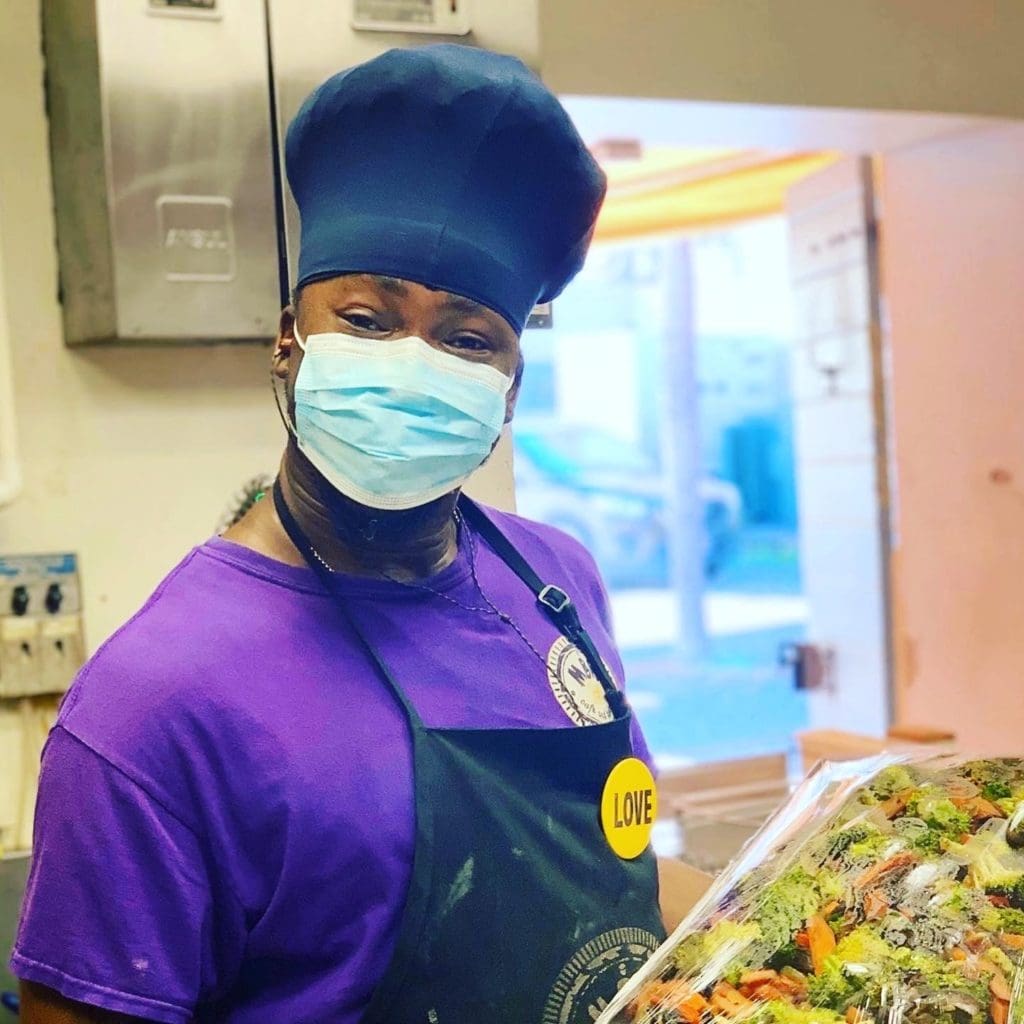 On Monday, April 27, Gov. Albert Bryan Jr. said at a press briefing a portion of the Coronavirus Relief Fund will go to grants for nonprofits that are feeding people who may not have access to food stamps or unemployment checks, including undocumented residents.
He also said some of the money will go towards helping agencies already feeding people, such as My Brother's Workshop.
The costs and efforts associated with providing for the vulnerable increases as more applications are filled, so MBW says donations are always welcomed. Individuals or businesses interested in partnering with MBW on this initiative, should contact Chrystie at communications@mybrothersworkshop.org. If the business is a restaurant able to donate items to MBW for meal distribution, they should fill out this form.
Anyone wishing to make a monetary donation can do so by check at any of the MBW locations or online. All donations made at this time will go to MBW's Spread Hope initiative, which will provide vulnerable community members with meals and essential items all while continuing to keep youth engaged in the MBW program.
Follow MBW on Facebook for updates or visit their website for more information.