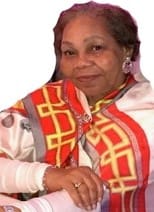 Linda I. Thomas of Estate Whim, St. Croix, died on April 19 in New York.  She was born to Ann E. McIntosh and Shadrach A. Gill on August 13, 1942.  She was very caring and nurturing.  Lynn, as some people called her, was a beloved mother, grandmother, sister, aunt and friend.  She was the life of the party.
There's nothing like a mothers' love. She is survived by her five wonderful children: Rene A. Macedon, Adrian A. Hodge, Alfred A. Thomas, Adnil A. Clarke and Avery A. Lynch; son-in-law, Carlton A. Clarke; grandchildren: Linda V. Clarke, Chervante C. Thomas and Alexis A. Lynch; loving siblings – sisters: Karen E. Bruce, Claudette M. McIntosh, Vilma C. Johnson, Gwendolyn O. McIntosh and Lorimas (Queen) Galloway; brothers: Shadrach Gill and Burrell (Bowie) Gill.
She is also survived by her numerous, precious nieces, nephews, cousins, great nieces, great nephews and godchildren as well as other relatives and friends too many to mention, with a special acknowledgment to "The Crucian Posse" in N.Y.
Her spirit lives on in the hearts of those who loved her and will miss her; she will be forever loved.  Lynn was a strong, active, vibrant and beautiful woman; she truly will not be forgotten.
The family appreciates your support and condolences; however, due to current circumstances and mandates, a memorial service will be held on St. Croix at a later date.  Your understanding is greatly appreciated.
She is now resting peacefully!