Go-Go means grandmother in Zulu. It is the name I taught my grandson to call me because it was easy to say when he was first learning to talk. That's it for Go-Go. Now, for the breakfast bowl.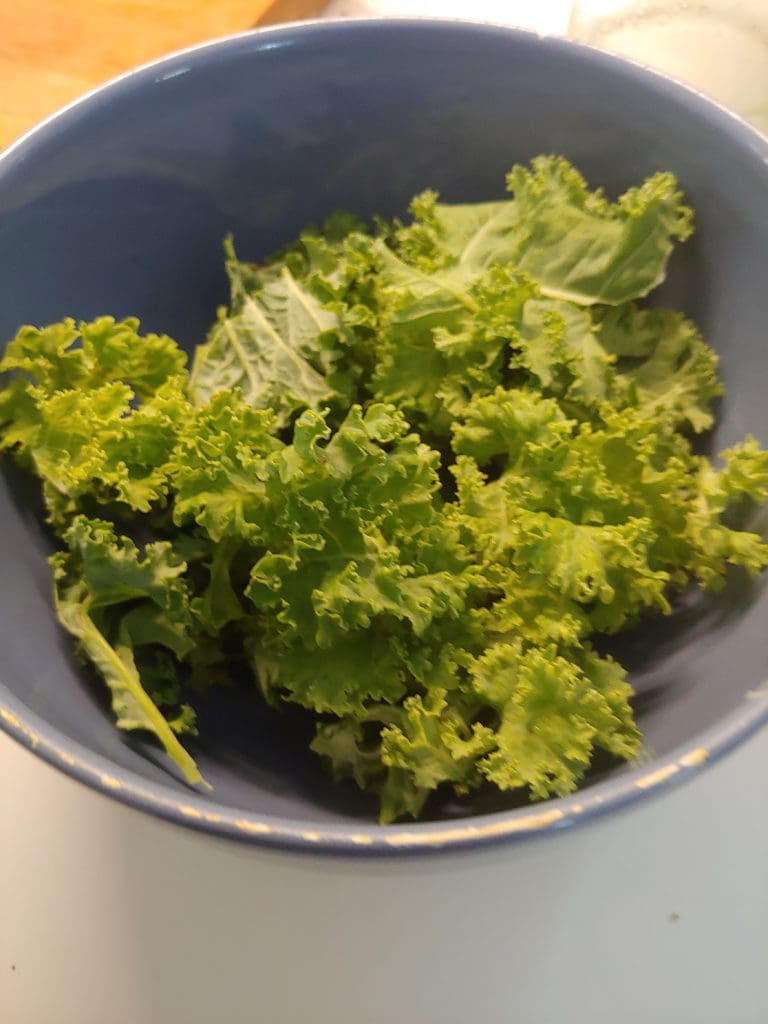 I put kale in almost everything. My mother developed macular degeneration and spent the last too many years of her life functionally blind. The Mayo Clinic website states: "Kale, spinach, broccoli, squash and other vegetables have high levels of antioxidants, including lutein and zeaxanthin, which may benefit people with macular degeneration." Go-Go says "they may even prevent it." So far, so good.
So, the breakfast bowl starts with a handful or more of curly kale and grows from there.
Ingredients
– handful of kale
– ½ cup or less of yogurt (sometimes I make what the grandson calls fauxgurt – but that's another recipe)
– ½ ripe banana sliced
– turmeric and cinnamon
– kiwi
– variety of berries
– something crunchy – pecans, granola, crunch – I suppose you could even use kale chips for the added crunch, but that would be overkill and weird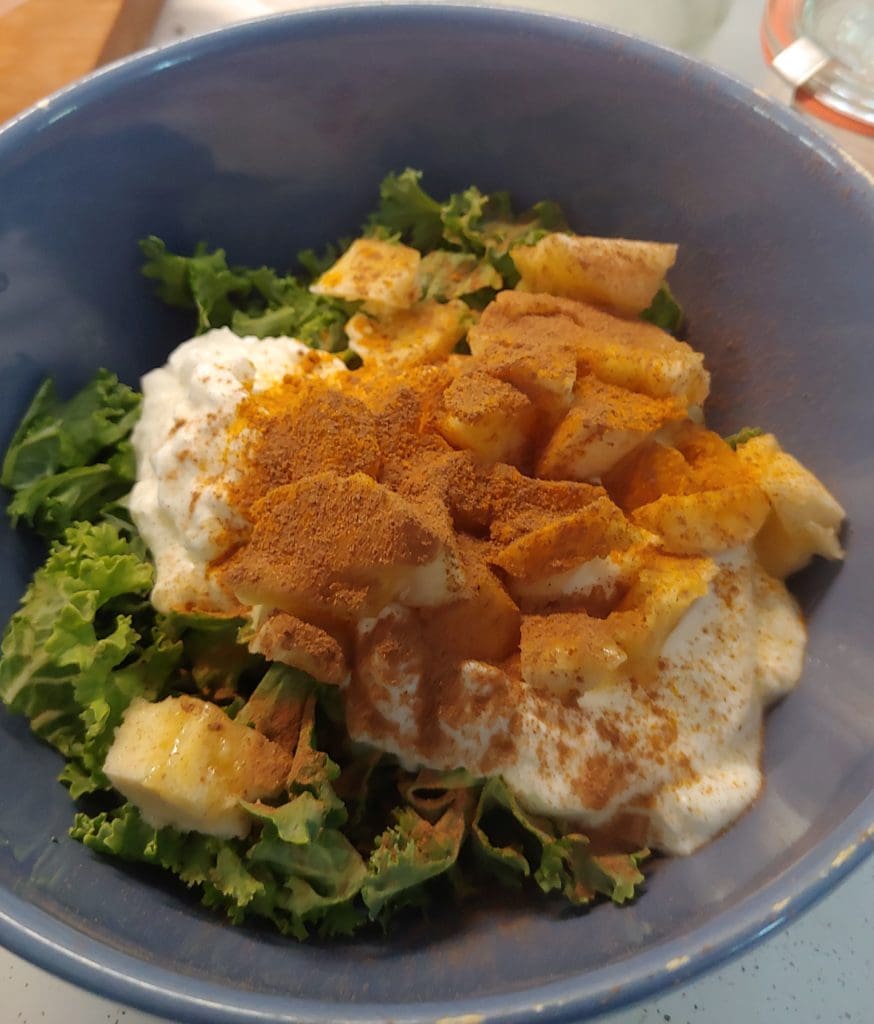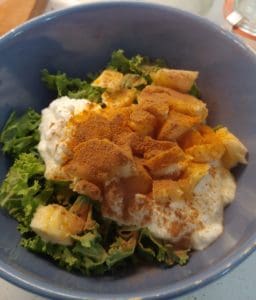 Directions
Place the curly kale, stems removed, in a deep salad bowl. Using kitchen scissors, cut up the kale into bite sized pieces. Plop ½ cup of yogurt on top of the kale and then mash the banana into the entire mixture, stirring it until bananas are mostly mushed into the kale and yogurt. Mix in turmeric and cinnamon; I use a lot. The interesting, mild flavor of turmeric nearly disappears. Top with kiwi, berries or other soft, non-citrus fruit. I guess you could use citrus. I never have, so … let me know if you do. I need crunch, so if I have some maple syrup sweetened granola (not easy to find without other "hidden" sugars), or non-sweetened, I top it all with that.  If not, chopped pecans are lovely and add to the sweetness.
This is great if you are intermittently fasting. It's a hearty, filling midday meal with which to break a 16 or so hour fast. It's the salad, probiotics, protein, anti-inflammatories and fiber from the berries – especially from raspberries – that you need for a complete repast.