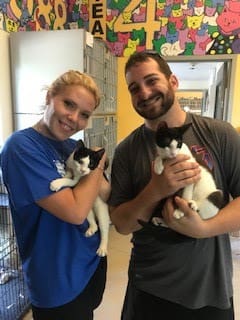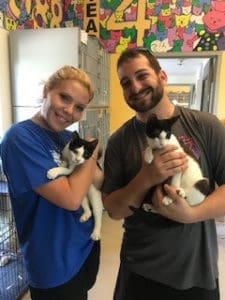 For over 60 years, the Humane Society of St. Thomas has sheltered and cared for thousands of animals. In times of uncertainty, its mission is to provide the same level of service to the community. Its priority is to provide care for the animals at the shelter and for those less fortunate animals on St. Thomas. Please continue to visit the Facebook page and website: www.hsstt.com for shelter and animal updates.
Donations enable us to continue this critical lifesaving mission.
Many animal shelters are facing the impacts of COVID-19: staffing shortages, a potential slowdown in adoptions, in some cases an increase in animals coming in, and potential government-imposed shutdowns.
How people can help support the Humane Society's lifesaving efforts:
Volunteering time or money, creating one's own personal cause and raising funds, there are so many ways to help the Humane Society care for all animals. Shop from the Amazon Wish List for the things it needs right now like KMR milk replacer for kittens, Esbilac milk replacer for puppies, puppy pads, dog or cat food and heavy slip leads, etc.
If possible, please consider adopting or fostering a pet. Every animal the Society can place makes a huge difference. Call 775-0599 for an appointment to meet a new best friend!
Recognizing the ongoing and increasing uncertainty that COVID-19 is causing around the world, the Society stresses that at this time there is no evidence that pets can spread the new coronavirus. To date, the CDC has not received any reports of pets or other animals becoming sick with COVID-19. A pet is not a threat.
A pet needs protection and love during any time of crisis. Be sure to include the pet in preparedness plans and have an extra supply of food, water and medications on hand for each animal. With the recent community developments around the coronavirus disease, the Humane Society has implemented additional protocols to help keep its staff healthy while ensuring it can continue to be the first to serve animals in need. Go to www.hsstt.com for additional information.