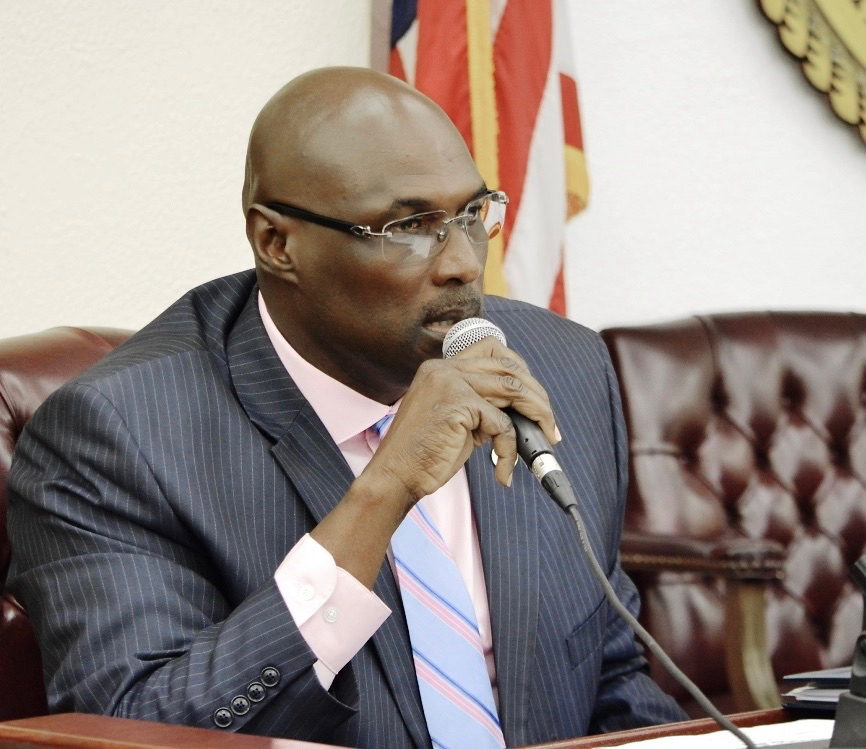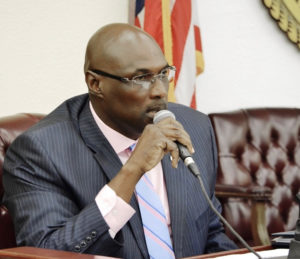 The members of the 33rd Legislature met Wednesday in a teleconference to discuss the Legislature's ongoing response to COVID-19, or the novel coronavirus, a response that could include canceling all public events and implementing a territorywide sick leave policy.
All senators participated in the call, according to a news release issued by Senate President Novelle Francis Jr. The members have implemented social distancing in an effort to reduce transmission of the disease.
Francis said a critical priority of the Legislature is to provide support to the executive branch as it manages the financial impact of COVID-19. The lawmakers are prepared to act on information provided to them by Gov. Albert Bryan Jr. in a meeting held on Friday, March 13, and based on their own assessments of the threat that COVID-19 poses to the economic stability of the territory, which is still recovering from the 2017 hurricanes.
During the meeting, senators discussed revisiting the 2020 budget based on changing revenue projections and a strategy to address current and future Community Disaster Loans. The group also discussed issues affecting public health and ways to contain the spread of the virus, consistent with measures taken by affected jurisdictions across the country.
Francis says a multitude of factors, including the state of the territory's health care system and still recovering economy, demands an aggressive strategy to manage the transmission of COVID-19.
"We must do all that we can to flatten the curve and slow the spread of coronavirus," Francis said. "While we work to slow the transmission, we must be ready to take all necessary steps to protect the health of our community and economy."
Senators are considering various proposals, including cancelling all public events, consistent with guidelines from the Centers for Disease Control and implementing a territorywide sick leave policy that protects employee health and jobs.
Francis also said that he and his colleagues will continue to work closely with the executive branch and Delegate to Congress Stacey Plaskett to manage the fluid circumstances of the COVID-19 pandemic.
"We have overcome big challenges in the past, and we will do it again by working together," he said.
The legislators urged anyone who suspects they have been exposed to the virus or are experiencing symptoms to contact the Department of Health at 340-712-6299 or 340-776-1519.