The V.I. government confirmed the first Virgin Islands case of the new COVID-19 coronavirus that is rapidly spreading around the world.
In a brief address Friday night, Gov. Albert Bryan Jr. said test results for the six Virgin Islanders tested so far have come back.
"Unfortunately in the fourth person in the investigation the test came back positive," Bryan said.
According to the Health Department, the territory's first case is a resident with some recent international travel history to one of the five locations with widespread transmission of the disease.
In a statement, Territorial Epidemiologist Dr. Esther Ellis said "within the epidemiology division we are doing everything possible to flatten the epidemiological curve, which decreases the case load at any one time and allows health care facilities time and the ability to respond. If you are sick, it is critical that you stay home. We are urging the public to only go to the emergency room if you are In need of emergency care due lo the severity of your illness."
Bryan said the news does not change anything about the emergency declaration he made this morning.
"But now we are doing the necessary work to make arrangements for federal aid that will fast be coming into the territory, no only in the assistance of health but in economic dollars to help our economy," Bryan said.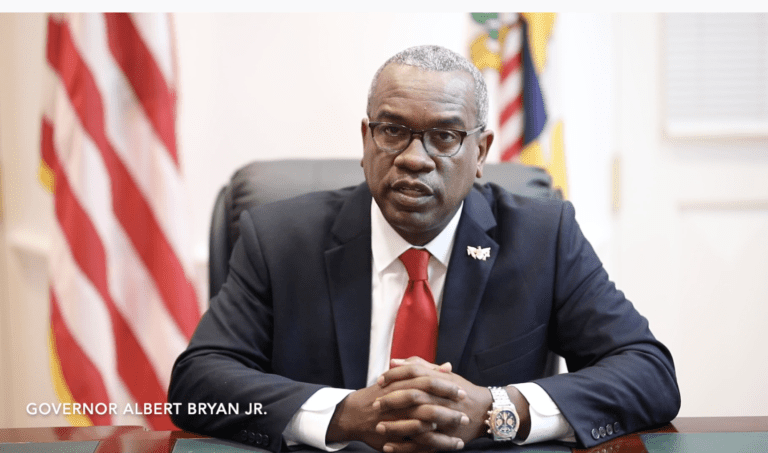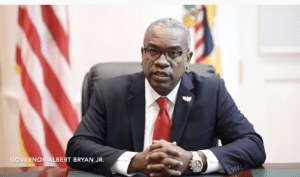 "We urge citizens to remain calm as we go through this coronavirus pandemic. Your government is doing everything possible to make sure that citizens stay safe," he added.
If you suspect you may have contracted the virus, which has flu-like symptoms and often involves difficulty breathing, Bryan urges you to remember that 80 percent recover with no medical attention.
Do not go to the hospital. If you think you are sick and have a fever, contact the Department of Health first, at 340-712-6299 or 340-776-1519. He urged residents to stay updated by visiting doh.vi.gov or cdc.gov.
"We are doing our best to quarantine and contain all instances of this virus," he said, adding "the person is under quarantine and doing well in terms of their health."
There are rumors about the location of the first patient. The Health Department will not reveal personal information. With travel continuing in and out of the territory and between islands, there is a high likelihood it will not remain isolated on one island.
The Centers for Disease Control recommend avoiding large crowds, frequent washing of hands with soap for at least 20 seconds and coughing into one's elbow if necessary. Stay home if you are sick. Disinfect hard surfaces frequently.