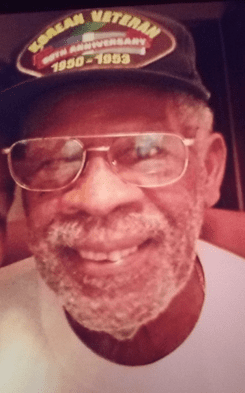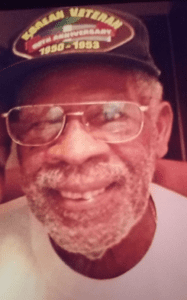 Otto Gittens of Estate Catherine's Rest died on Feb. 21. He was 88 years old.
He was preceded in death by his wife, Esther Parris-Gittens; and his son, Wayne Gittens.
He is survived by his daughters: Arlene Gittens-Sealey, Myrna Gittens-Davis, Beverly Gittens and Kathleen Gittens Brow; sons: Otto Gittens Jr., Cassius Gittens and Hugh Gittens; sister, Isabelle Alves; and grandchildren: Ronald Sealey Jr., Nathaniel Sealey, Ramon Richardson, Gabriel Gittens, Wanis Gittens, Zemony Samson, Mona Davis, Khristeene Sealey, Esther Gittens, Nubia Gittens, Gabriella Trout, Sasha Trout, MKenzzi Gittens, Charlene Navarro, Wayne Brown Jr., Tremayne Brow and Nuria Sghir Gittens.
He is also survived by great-grandchildren: Jeaneva Rodriquez, Ronald Sealey III, James Rodriquez Jr., Jia Samson, Phoenix Sealey, Marty Nauman, Atiba Rawles Brow, Xabier Brow, Sazion Herrera and Franklyn Herrera; daughters-in-law: Latifa Gittens and Jennifer Hiltpold; son-in-law, Ronald Sealey Sr; sister-in-law, Elita Todman; brothers-in-law: Maxwell Todman and Emile Lewis; and grandson-in-law, Joseph Samson Jr.
Other survivors include granddaughter-in-law, Linda Sealey; special nieces: Deloris Waterman and Joyce Plaskett Bowry; special nephew, Elroy Knight; special cousin, Irving Francis; special families: the Carter family, McIntosh family, Gordon family, Parris family and Gittens family; special friends: Allen Brady, John Bell, Calvin Trout, the Brady family, Forde family and Retiree Club members; as well as other relatives and friends too numerous to mention. 
The viewing will begin at 10 a.m. followed by the funeral service at 10:30 a.m., Friday, March 13, at Holy Cross Catholic Church. Interment will be at Kingshill Cemetery.