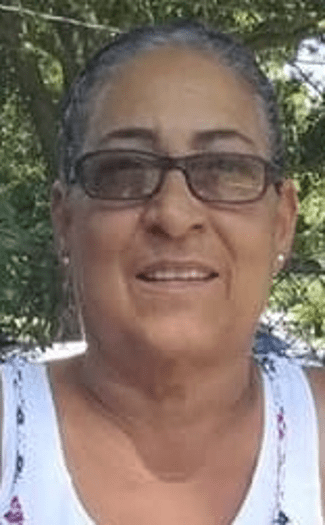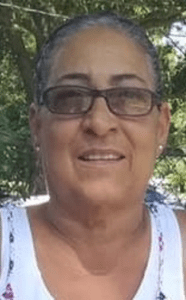 Iris Y. Felix-Davis, also known as "Yoly," of Estate Ginger Thomas died on Feb. 22. She was 63 years old.
She is survived by her companion, Enrique Encarnacion; mother, Agustina Davis Carrion; father, Domingo Felix; daughter, Cheryl Lynn Petersen; son, Michael Anthony Williams; grandchildren: Cherena Challenger, Mason A. Williams and Michael A. Williams; sisters: Maria S. Carrion and Migdalia Felix; and brothers: Domingo, Jose R. and Daniel Felix, Luis H., Anibal, Leonard, Mario and Julio Carrion.
She is also survived by nieces: Sandra, Fay, Annette and Rashida Felix, Angela M., Angelic M., Gizelle and Caresse Carrion, Twana Carrion-Augustine, Angela Carrion-Thomas, Shamelle Carrion-Morton and Shanelle Carrion-Mitchell; nephews: Angel, Victor, Rodney, Jason, Chepito and Raymon Felix, Angel L., Luis H. Jr. and Leonard Carrion Jr., and Angel Carrion; and great nieces and great nephews too numerous to mention.
Other survivors include aunts: Carmen Crook, Victoria Rodriguez and Fidelina Navarro; uncles: Julio, Jorge, Ernesto, Victor, Fermin and Antonio Davis; brother-in-law, Albert; sisters-in-law: Mercedes, Antonia, Vivian, Bernadette, Elizabeth and Mimi; special friends: Maggie, Elias and Payne family, Osario and Maldonado family, Barnaby Borque, Negra, Glendaly and extended Felix family; as well as other relatives and friends too numerous to mention.
Viewing will begin at 9 a.m. and the funeral service at 10 a.m., Wednesday, March 11, at Speak The Word Ministries. Interment will be at Frederiksted Cemetery.