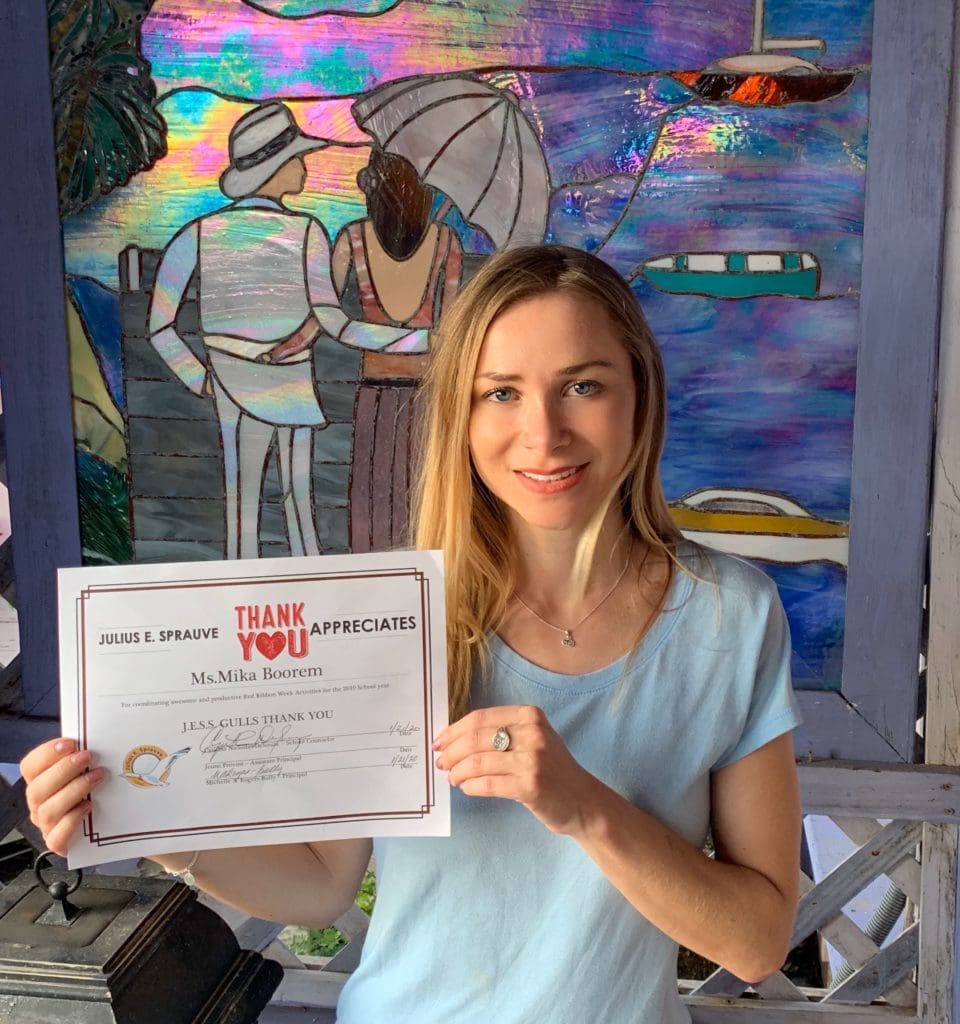 For several years now St. John has unknowingly been graced with the presence of a Hollywood star.
Actress and director Mika Boorem has made frequent trips to visit her godfamily on St. John as a tradition that began at a young age. During her most recent trip in January, she visited Julius E. Sprauve School to speak to students about acting, directing, script writing and what actions they can take now to achieve their dreams.
Boorem has appeared in The Patriot, Along Came a Spider, Jack Frost, Sleepover, Dirty Dancing: Havana Nights and Mighty Joe Young. She has also appeared in television shows like Sabrina the Teenage Witch, Ally McBeal, Walker Texas Ranger, Dawson's Creek, Touched by an Angel, Ghost Whisper and more.
Her acting career began at the age of seven with community theater projects in Tucson, Arizona. Her first film role was in the 1997 film The Education of Little Tree from which she gained an appreciation for set design.
"I was enamored with the setting. It used old cars and candy shops, it felt so real. You learn so much being in a historical setting," said Boorem.
Boorem is the goddaughter of longtime St. John resident Steve Black, who she has visited annually since she was 12 years old.
"He's always pushing for a better community," said Boorem, speaking of Black's 30-year relationship with St. John.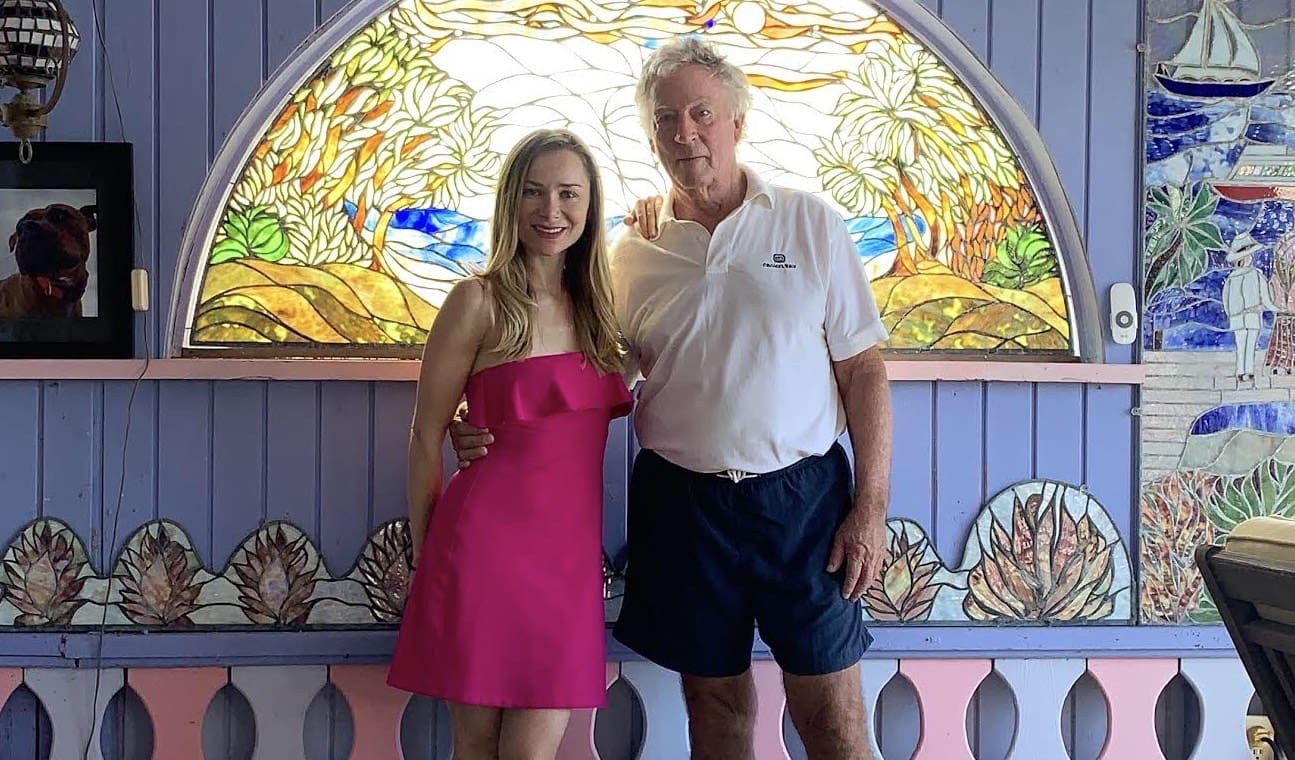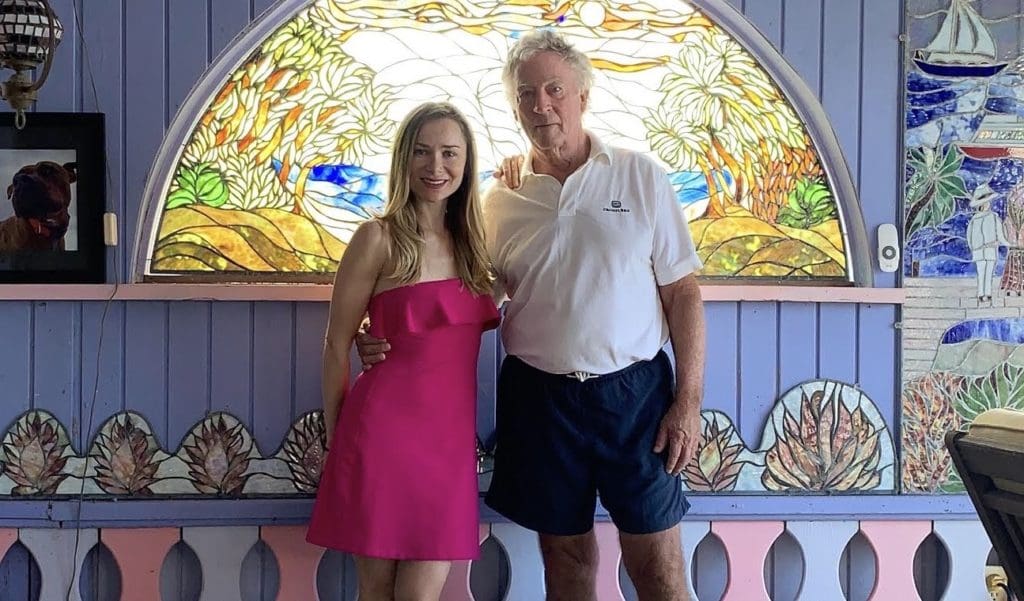 "There's something magical about St. John. The people are so nice and cheerful, I've made a lot of friends. I've met so many people who ended up here because they wanted a different lifestyle. Being surrounded by the strong natural forces here makes me feel like I'm on an adventure," said Boorem.
She was on island with Black in 2017 and experienced the destruction caused by Hurricane Irma firsthand. Following its passing, she quickly made contact with her father Benjamin Boorem so that the duo could have necessary supplies shipped to Puerto Rico and brought into St. John by helicopter.
"I feel very lucky that I happened to be here during Irma and was able to help my godfather pack up his belongings, and board up his house. It was serendipitous that the timing worked out like that. I also thought it was really special that my dad immediately flew down from the states after Irma to help. He stayed in Puerto Rico at a hotel and was gung-ho to get supplies flown in that were needed on St John. My dad and I made lists and gathered everything ourselves," said Boorem.
"From an outsider's perspective, it was so inspiring to see how people bonded together after the hurricanes. I got to see how people pushed through and worked together, and I got to be part of that. I felt welcomed into that," said Boorem.
Recently, Boorem made her directorial debut with the film Hollywood.con, a film wherein she plays an aspiring actress who impersonates a major producer for a feature film being made in Central America. She is swept up in the crimes of a rival cartel and must rely on her father and a Mayan priest to rescue her, help her finish the film and get her home safely.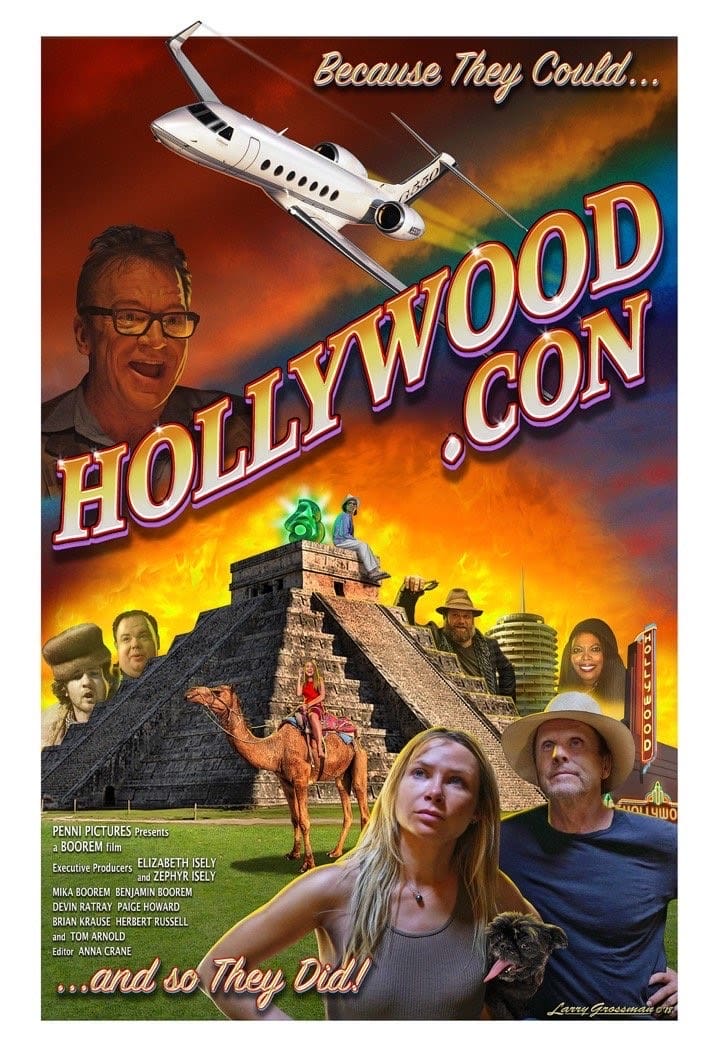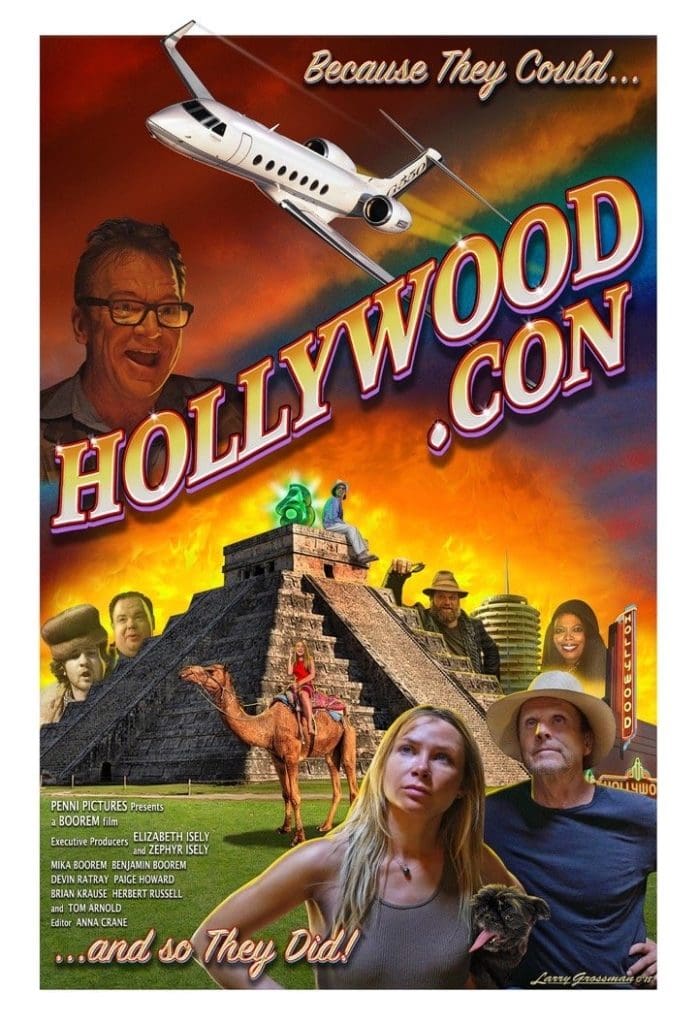 Boorem was inspired to write the film after an experience with her father at a Tucson gem and mineral show where a discussion about the rarity of Guatemalan jade gave her ideas for a family-friendly comedy adventure film. She wrote the film, managed its casting and also played a major character.
"I wanted to try out getting behind the camera. This project was three years in the making and it's my favorite film I've ever been a part of. My dad actually helped me write it. We filmed parts of it in Guatemala and other parts in California," said Boorem.
Boorem worked fast to assemble an ensemble cast for the film. "Tom Arnold – who is the most generous person ever – is in the film. He played my father on a show when I was nine and we kept in contact. I remember I reached out to him on a Tuesday to ask if he could play a cameo role and he said he could be ready to play a full part in the film on that Thursday," said Boorem.
The film also features music by The Boxmasters, a band led by actor Billy Bob Thornton.
"For it to be a truly fulfilling experience I wanted really good characters, so I got really good actors," said Boorem.
Since completing the film, Boorem has done over 40 interviews promoting the film. She has also had several speaking engagements with students, with the most recent engagement being with 8th graders at Julius E. Sprauve School.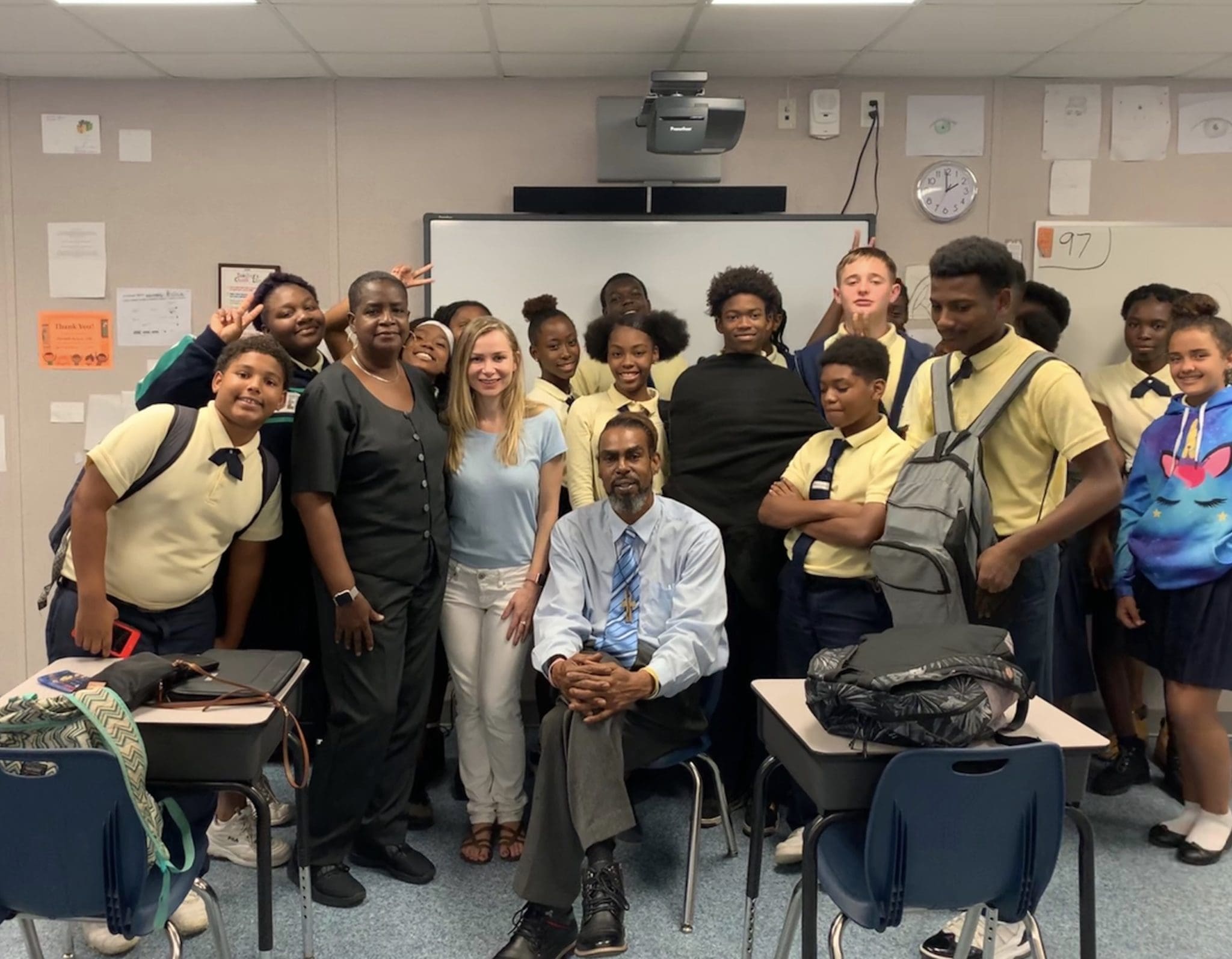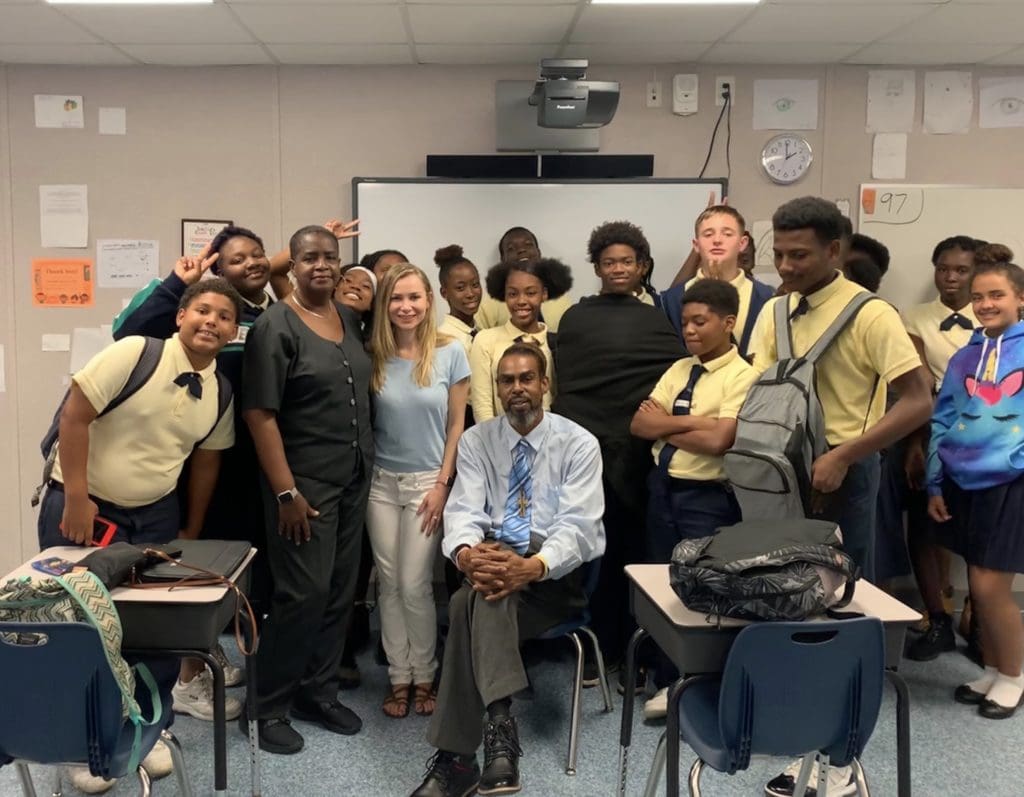 Boorem made sure to make contact with the school before she was set to leave St. John, and she was able to schedule an engagement with the school counselor Cynthia Nicholas DeSouza, assistant principal Jeuné Provost and principal Michelle Rogers-Bully.
"The children of St. John are extremely bright, curious and fun to talk to. I really felt welcome. It was such an honor to have the opportunity to talk with the kids here about what I do for work," said Boorem.
Students had the ability to ask Boorem questions about acting and directing and she explained what the process of making Hollywood.con was like. Students gained advice and insider experience about movie making, which will likely prove useful in upcoming video projects they have been assigned for the end of this school year.
Boorem encouraged students to use what resources they have available now. "There's so much equipment available to start filming things themselves. Everyone has cell phones now and they're growing up with so much wildlife around them. They can start to practice now and see how things should be shot," said Boorem.
When asked what advice she would give a young aspiring actor or filmmaker, Boorem emphasized taking small steps now that can pay off later. In her case, she began with theater, and was encouraged to start taping herself reciting the lines she had already memorized. She used these recordings to develop a demo reel, which she then used to get roles on television.
"My main advice is to identify where you are now and what small changes you can make to get where you want to go. Start figuring out what makes sense, make a plan, then take the first step. You should start with the most tangible things first, then build on them," said Boorem.
She also emphasized the importance of community support for the arts. "It's important to realize that the arts are important and supporting creativity is always a positive thing. Creativity is useful in any career, you can use it at a job that you wouldn't normally think of as creative," said Boorem.
Boorem's film Hollywood.con is set to be released in theaters this spring. More information is available at www.hollywoodcon.org and www.PenniProductions.com.