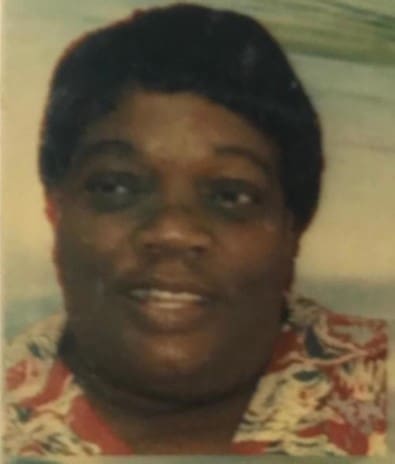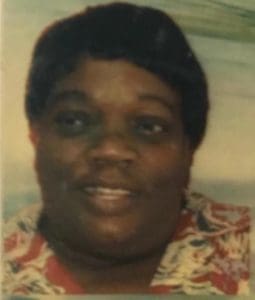 Hillarine Elmira Swanston-Ward, better known as "Mira," died on Jan. 30.
Left to mourn her passing are her husband, Limmington Ward; children: Janice Morton-Turnbull and Anthony Swanston; stepchildren: Aaron and Naydia Ward; daughter-in-law, Flora Cuffy-Swanston; son-in-law, Derek Turnbull Sr.; grandchildren: Shanice Turnbull RN, Shamoya Turnbull, Shamoie Turnbull, Teje'a Swanston and Tevante' Swanston; step-grandchildren:  Nevaeh Ward, N'Kaya Monchery and Noah Fahie; and great-grandchild, Nakota Liburd-Gardner Jr.
She is survived by adopted children: Kevin, Jane, Jackie, Nicole and Kahmal Morton; sisters: Ionie and Sarah Swanston; brother, Nathaniel (Brother Joe) Swanston; special nieces and nephews: Jasmine French-Thomas, Diana Warner, Cynthia Swanston, Lornette Swanston-Morton, Brenda Smithen-Williams, Movita Richardson, Mervette Powell, Erma Skelton, Joseph (Saga Boy) Elliott, Jervan, Keith and Steve Swanston, and Carlisle Powell; and many other nieces, great nieces, nephews, great-nephews, sisters-in-law and brothers-in-law too numerous to mention.
Other survivors include special friends: Ethlyn Phillip, Deborah Liburd, Margaret Mills, Callister Fahie, Frances Buckley and Leonard Degallerie; special families: Swanston, Ward, Jeffers, members of the Mannings SDA Church, Nevis and Maranatha SDA Church on St. Thomas, Buckley, Turnbull, Powell, Cuffy, Connor, Liburd, Morton, Charles, Henderson, Elliott, Bussue, Wrensford and Pinney families, Pastor Noel James and family, Alvona Gabriel and family, and Elder Dion Phillip and family.
The first viewing will be at Turnbull Funeral Home from 5-7 p.m., Thursday, Feb. 13. The second viewing will take place on Friday, Feb. 14, at the Shiloh Seventh-day Adventist Church, St. Thomas.  Viewing and tributes at the church will be from 8:30 a.m. to 9:30 a.m., and the service will follow at 9:30 a.m. Interment will at the Eastern Cemetery, Smith Bay.