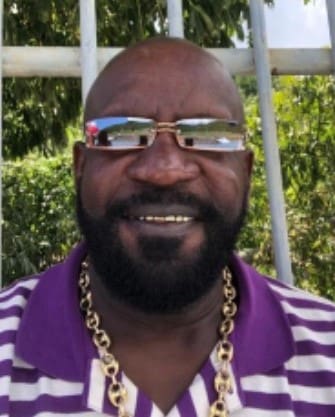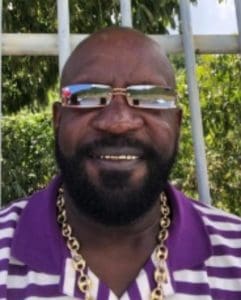 Liston Freeman died on Jan. 18.
He is survived by his mother, Vivian Emelda Freeman; sons: Kenrick K. Freeman, Kindell K. Freeman, Kimoy K. Freeman and  Kalique K. Freeman; daughters: Kimberly Webster and Kishma K. Freeman; grandchildren: Shayniqua S. Webster, Steven T. Webster Jr., K'niya Freeman, K'mia Freeman and Kaelyn J. Freeman; brother, Romeo T. Frett; sisters: Marilyn Maduro, Myrthlyn Freeman, Marva Mactavious and Merle Phillips; aunts: Gwedolyn Douglas, Florecia Henley, Rhoda Francis and Francina Rawlins; and brothers-in-law: Calvin Maduro and Calvin Mactavious.
He is also survived by sister-in-law: Carol Walker Frett; son-in-law, Steve T. Webster Sr.; daughter-in-law, Jenielle Freeman; godchildren: Henry "Butchie" A. Freeman Jr. and Shurna Scatliffe; caretakers: Kimberly, Kindell, Kenord, Kimoy, Mack and Leona Mactavious; special cousins: Harris Fahie Sr., Harris Fahie Jr. and Leayle Pickering; special friends: Harold Stout and family, Freeman family, Benjamin family, Adams family, Smith family, Fahie family, Lettsome family and Frett family; as well as many other nieces, nephews, relatives and friends too  numerous to mention.
Funeral services will be held Friday, Feb. 7, at Wesley Methodist Church with viewing from 9 a.m. to 10 a.m. and a service to follow at 10 a.m. Interment will be at Eastern Cemetery, Smith Bay.