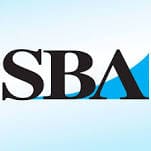 The U.S. Small Business Administration (SBA) has given authority to Merchants Commercial Bank to provide financial assistance to small business owners under SBA's 7(a) Loan Guaranty program, according to an announcement by SBA District Director Yvette T. Collazo.
"At SBA, we are pleased to add Merchants Commercial Bank to our list of participating lenders in the U.S. Virgin Islands and be able to offer a new alternative to entrepreneurs seeking financing for their small business endeavors," Collazo said.
"As we continue to build alliances that help expand access to capital and technical assistance, we also help to further promote the territory's economic development," she said.
SBA staff will work closely with the leadership of Merchants Commercial Bank in the weeks ahead to train its commercial lending staff on how to leverage the SBA guarantee effectively for the benefit of U.S.V.I. businesses.
The SBA's primary lending vehicle, the 7(a) Loan Guaranty program, provides long-term financing to acquire equipment and machinery, inventory, fixtures and accessories; to make renovations, purchase land, build new buildings and purchase existing businesses; and for the repayment of certain debts.
The SBA can guarantee up to 85 percent on loans up to $150,000 and up to 75 percent on loans higher than $150,000 up to $5 million.
"We are excited to add Merchants Bank to our portfolio of lenders," said Wayne Huddleston, SBA's senior area manager for the U.S. Virgin Islands. "Merchants Bank's status as an SBA lender is emblematic of its willingness to use all tools at its disposal to provide loans to businesses and entrepreneurs throughout the U.S. Virgin Islands. We look forward to a strong partnership for many years to come."
Merchants Commercial Bank (MCB) is a Virgin Islands chartered, FDIC insured, boutique commercial bank that offers online and traditional banking services to the U.S.V.I. community. Based on St. Thomas, but also serving St. John and St. Croix, the bank was created to provide financial resources and solutions to the territory's business and professional community.
For more information on SBA's programs and services, visit www.sba.gov/pr or call (787) 523-7120.