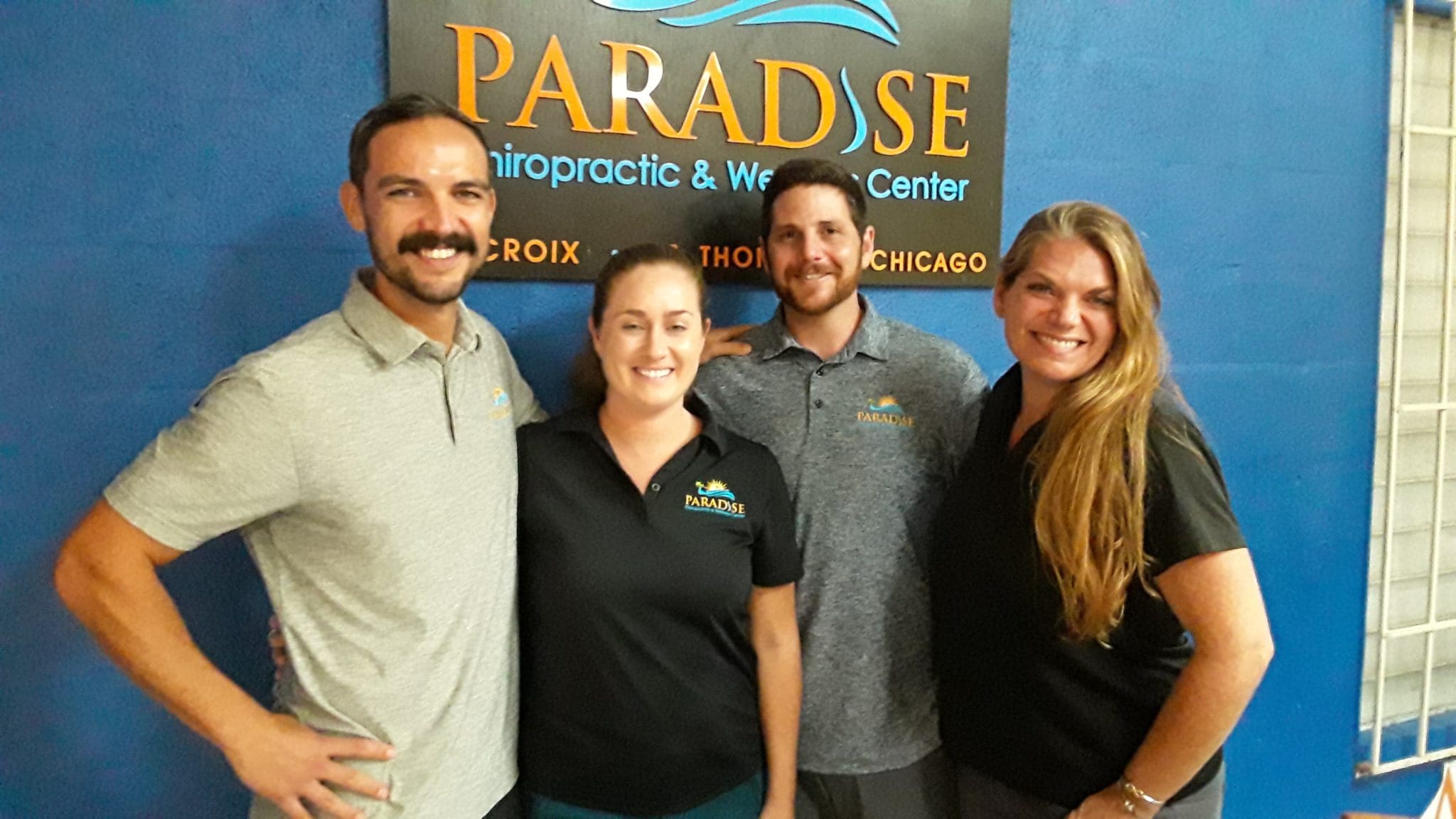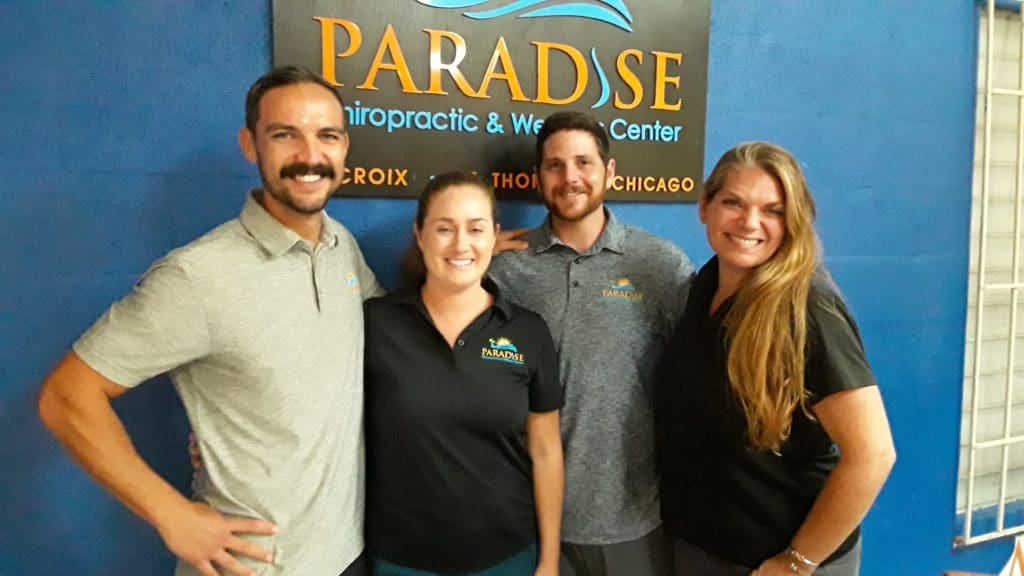 New beginnings were a major theme at a health talk hosted by Paradise Chiropractic & Wellness Center Tuesday.
Paradise Chiropractic & Wellness Center opened its doors in 2017 on St. Croix and also has a St. Thomas location. The business centers on supporting and empowering families to live healthy lives and assisting them to do so with a well-balanced approach, the owners say.
"Through chiropractic care and working with the four pillars of health, our goal is to impact the community as a whole and bring more than just adjustments," said Adrian Villalba, one of the chiropractors at the St. Croix Wellness Center and the speaker at Tuesday's talk.
Villalba is originally from California and worked with the National Park Service, until he had a bout with cancer and his life changed. He said that following his experience he took interest in the medical field.
Tuesday's talk was about how success starts with a goal. Simply making the decision to lose weight, eat healthy and exercise is not enough to overcome the barriers that hamper your success, according to literature for the event. Instead, developing sustainable, healthy habits that help your body build health and prevent disease is essential to keep you on track with your health goals.
Villalba mentioned many different reasons why we may or may not meet goals. He described how we can create a more doable goal and stick to it, what the four pillars of health are and how we can look at them to evaluate what we eat, how we rest and recover, how we move and what mental well-being is.
"Many of us need to be thinking about different types of stress such as physical, mental and emotional stress and the results on the body," he said.
Connie Roberts, a woman who has been to a few of the center's monthly talks said, "I come because I am interested in learning about health. I know some of the stuff that they speak about, but sometimes I forget, so it's also nice to review."
"I am really impressed with their methods," said Monica Ruhle, a patient of the center. "I came here for physical therapy and I have been to a lot of chiropractic offices, but this is my favorite. I can see the results already, because they have x-ray machines and they do x-rays when you come in and then a bit down the road to show you the results. They do a step by step process, that's what sold me on it. Also, they are very pleasant and very nice people."
Villalba said the business chose St. Croix because "it is small enough where we can see real results within the community. I feel a part of a doctor's role is to teach, so with these events we can share, and we can build stronger health in our community."
The event also included a free buffet-style meal after the talk with an abundance of healthy options.
Those interested in visiting Paradise Chiropractic & Wellness Center can visit the St. Croix location at 6006 Estate Peters Rest Suite 9, Christiansted or call 340-713-4326.
For more information on upcoming events visit their Facebook Page.