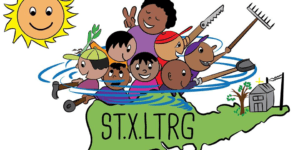 Due to the Virgin Islands Emergency Management Authority's (VITEMA) holding a town hall to focus on earthquake preparedness Monday evening, the Long Term Recovery Group town hall, originally scheduled for Jan. 27, has been canceled.
The Long Term Recovery Group is encouraging as many as possible to take advantage of this opportunity to become more informed and prepared by attending the VITEMA town hall. Check below for the three planned VITEMA town halls, then plan to attend the one which works best for you.
VITEMA Director Daryl Jaschen will host earthquake preparedness town hall meetings on St. Croix this week. Similar town hall meetings will be held in the St. Thomas and St. John District. Dates, times and locations will be announced once coordination has been finalized.
VITEMA staff will be on hand to answer questions and share information on what people can do to prepare their homes, businesses and communities before, during and after an earthquake. Staff will also provide technical assistance with Alert VI registration and account maintenance.
The community is invited to attend the VITEMA town halls at any of the following locations:
*Mid-island on Jan. 27 at 6 p.m. in the St. Croix Educational Complex Auditorium
*Christiansted on Jan. 28 at 6 p.m. in the D.C. Canegata Recreational Complex and Sports Center
The St. Croix Long Term Recovery Group (LTRG) is a cooperative body that is made up of representatives from faith-based, nonprofit, government, business and other organizations working within St. Croix to assist individuals and families as they recover from Hurricane Maria. The goal of the LTRG is to match recovery resources with community needs in order to ensure that even the most vulnerable in the community recover from the disaster.
To reach the office, call 340-713-4440 or email Christina Joseph, executive assistant, at [email protected].