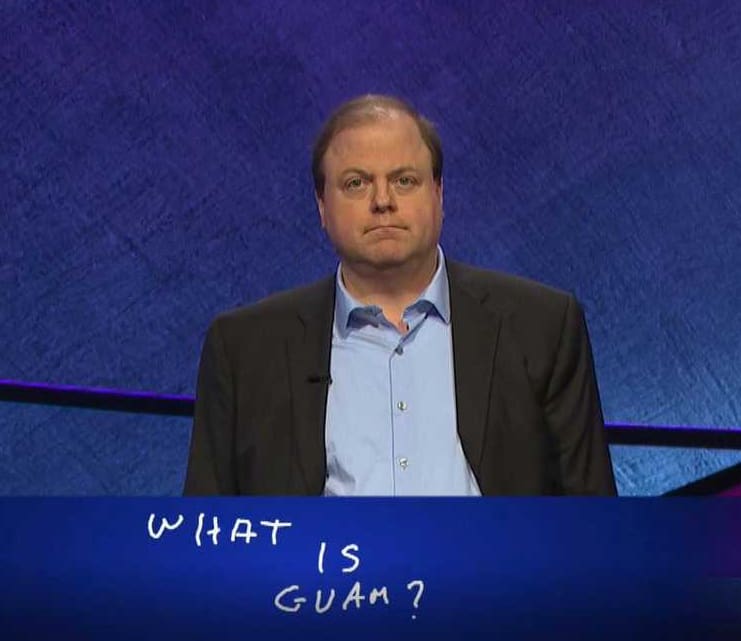 As those who watch "Jeopardy!" know, the show has three contestants, and the clues go from easy to difficult. The show itself proceeds from the low-value Jeopardy Round to Double Jeopardy to Final Jeopardy, the big payoff, which is a single clue.
The formula flips the normal game show theme on its head – instead of questions to answer, the contestants are given answers they have to respond to "in the form of a question."
On Wednesday, the Final Jeopardy clue was "Of the five inhabited U.S. territories, this is the only one where cars drive on the left." The contestants then had 30 seconds to come up with the answer.
I proudly said to everyone at home, "the correct answer is 'What is the U.S. Virgin Islands?" which, as usual, got me ignored and my genius for right answers disrespected. After the 30 seconds, the contestants revealed their answers: the third-place person gave a defeated look, but then showed her answer: U.S. Virgin Islands, as did the second contestant. The host, Alex Trebek, said, "yes," "What is the U.S. Virgin Islands?" is correct.
Then, the defending, soon to be dethroned, champion, a bartender from Maine named Dennis Cowley, scowled as he revealed his question: "What is Guam?"
Big surprises came when I notified my V.I. colleagues and friends about the show, the big Final Jeopardy answer and the questions. One of them asserted that the defending champion had probably lived in the V.I. and voted for Guam through a process of elimination.
Another said, the correct question should have been "What is the Virgin Islands, once in a while, some cars." A third said that she had just called a friend and said, "Hey guess what I just found out on TV?"
A St. Thomian thought that they must have different driving rules on St. Croix because, "that's the first I've heard of it." And, a tourist with a rental car was interviewed on Hull Bay Road and said, "Shit, that's why they all scream at me when I make right turns." When told, that's what that big message pasted on the dashboard means, he said, "Oh."
The most confident response came from a long-time St. Thomas taxi driver interviewed at Crown Bay. He declined to give his name, but said, "Everyone knows about the driving on the left," but added that he had never seen it as a hard and fast rule, but more of a "driving tip" or a "hint to motorists."
Not all of these quotes and responses have been fully fact checked. There are also still unconfirmed reports that the guy who answered "Guam" is filing a protest, claiming that, in fact, there are no, i.e., zero, nada, zip, U.S. Inhabited territories where cars drive on the left, and that he had witnesses in the Virgin Islands willing to testify to it.
This story is just developing.