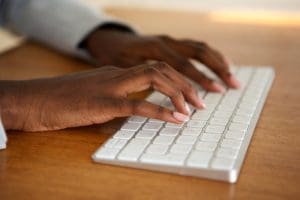 Dear Editor:
Thank you for the coverage of Carol Bareuther's recent MVP/Coral World press release. Also, for the in-depth article on the poor road conditions written by Bethany.
In terms of tourism representation, I suggest that we develop a "preferred conduit" to the eastern end of St. Thomas (Ritz, St. John ferry, Compass Point, Red Hook and other destinations).
I think everyone can agree that hotel and cruise visitors (many riding in open safari buses) should be provided a "scenic" route and not be subjected to the ugly sights of the heavily-traveled commercial routes with backed up traffic, dangerous speeding drivers, dirty, smoky, smelly trucks with loud, rude air horns, busy shopping centers, gas stations and tire repair shops.
The solution is so simple to implement — plant hundreds of beautiful trees and fix the pot holes on the "Donkey Hill" or southside road. I would also suggest either hiding or developing attractive trash bins because the often overfilled are a disgusting sight, especially to visitors. It's easy and affordable to present them with a much "prettier" side to St. Thomas.
Politically, it would benefit all residents, regardless of individual understanding of the economic benefits of tourism or the urgent need to halt the deterioration of our tourism product.
Jimmy Loveland of St. Thomas