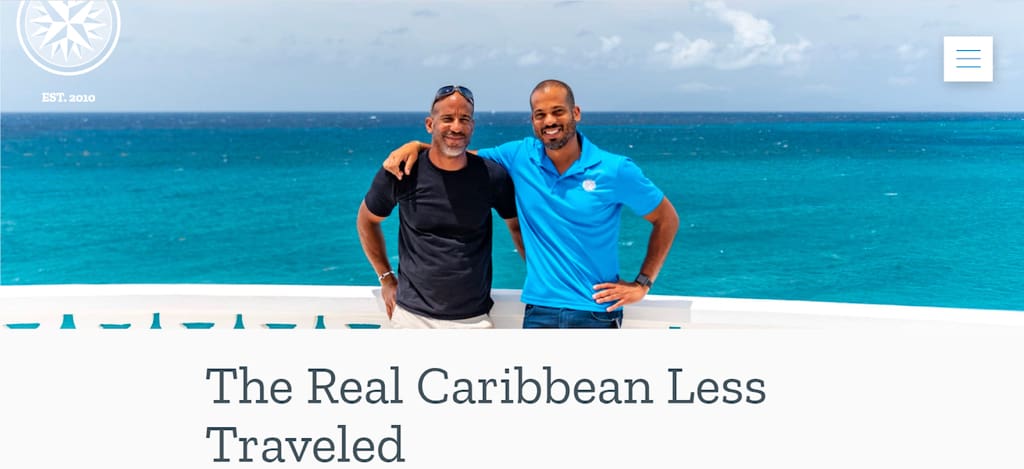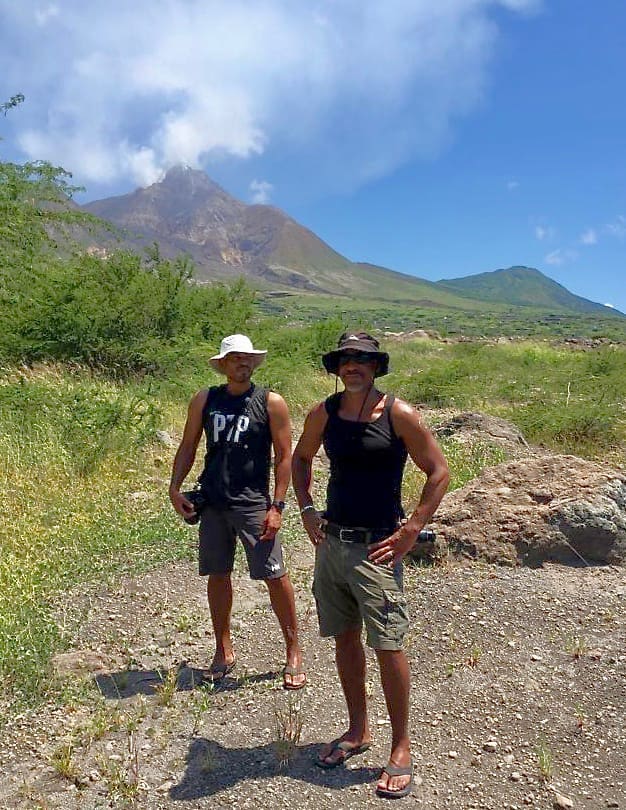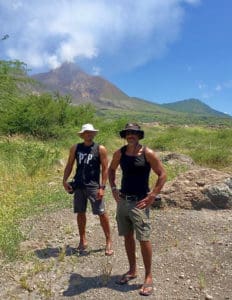 Before experiential travel became a buzzword, St. Croix brothers Steve and Patrick Bennett say it was hard to get people to think of the Caribbean as anything other than a homogeneous getaway.
In 2010, they decided to do something about it. That thing would become Uncommon Caribbean – a web-based platform dedicated to showcasing the unique and diverse wonders of individual islands within the region.
The Beginning
March 1 will mark 10 years since Steve and Patrick officially began their Uncommon Caribbean journey. During a phone interview, Steve reflected on how it all began.
He'd been working as a public relations specialist and marketer for major resorts, airlines and cruise lines. He'd also worked with the Caribbean Tourism Organization, an umbrella agency established in 1989 to internationally promote the tourism industry of the entire region.
The CTO slogan is "One Sea, One Voice, One Caribbean."
It's a slogan that could have multiple meanings, according to Steve. But what it meant back in the early '90s and up to 2010 presented a problem for him.
"If you're using the word 'one' with the Caribbean … speaking to a West Indian audience, then you're promoting unity, and that's a good thing. But if you're using it to attract more visitors to the region, then you have this sort of homogenous notion … that really breeds that whole notion of 'Been there. Done that,'" he said. "So, if I've been to Jamaica, then how much different can Aruba be?"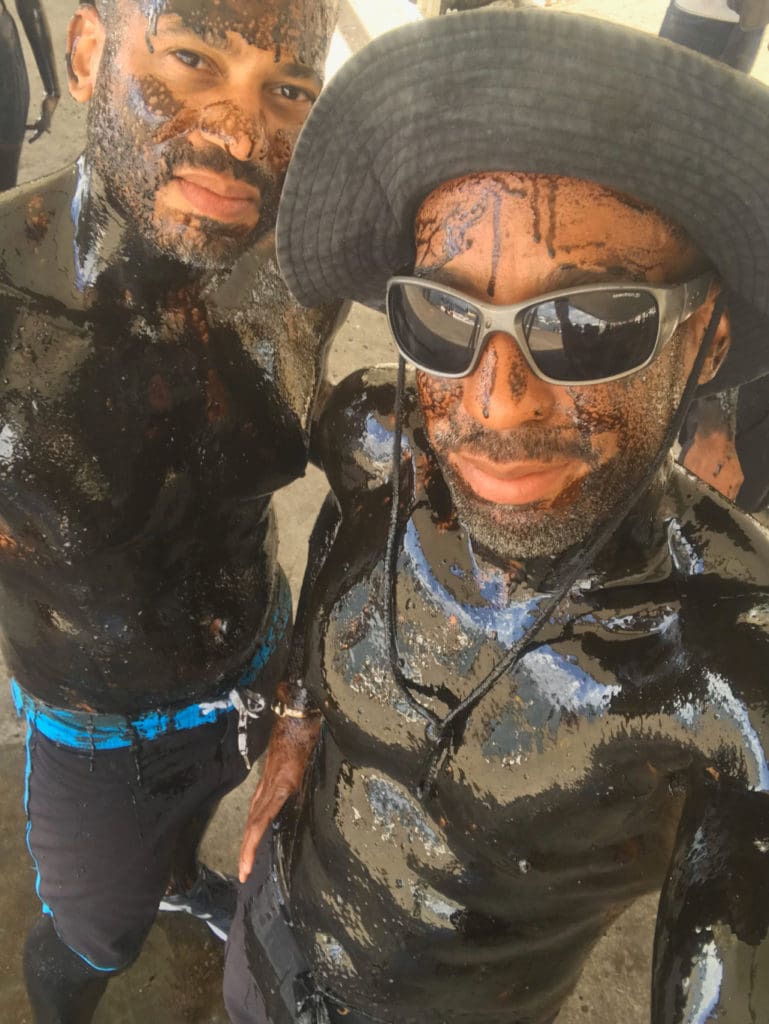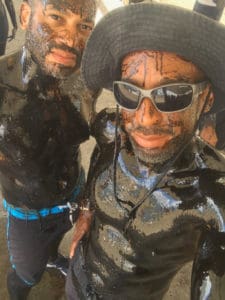 This meant that smaller destinations like St. Eustatius and Saba weren't getting any mainstream attention or top billings out of the "One Caribbean" campaign, according to Steve. He said the issue worsened with the Great Recession of 2008 when the publishing industry took a nosedive.
"There were just less ad pages out in the marketplace," Steve said.
And he was fed up – fed up enough to take action.
"I decided that it was time that somebody who really loved and cared about the region did something about it," he said.
While on a work trip in New York in January 2010, he vented his frustrations to his younger brother, Patrick, over drinks. Patrick had been working as an advertising creative director. Steve shared the idea of Uncommon Caribbean, marketer to marketer.
"He just sat there nodding like 'Yeah, yeah, yeah. We're just out here having drinks. Whatever' telling me that he thought it was a good idea," Steve told the Source.
Despite what appeared to be a nonchalant reaction, there was an email from Patrick in Steve's inbox by the time he'd gotten back to his Ft. Lauderdale home. The contents of the email were the Uncommon Caribbean logo and a sign that Patrick was ready to move forward.
The Evolution
Attracting attention took time. Steve said he was unsure that anyone would understand the concept.
"Would anybody get it?" he asked himself.
They did.
Today, Uncommon Caribbean reaches about 500,000 people each month. According to the brothers, the numbers reflect a combination of website traffic and social media views.
But it took a lot of experimentation in the early stages to get to this point. Steve, the principal writer and editorial director, said it took about six months to find their voice.
"We found that the more genuine we were about our own personal selves and likes and dislikes and personal opinions about things, the more it resonated with the audience, and the more the audience started to grow," he said.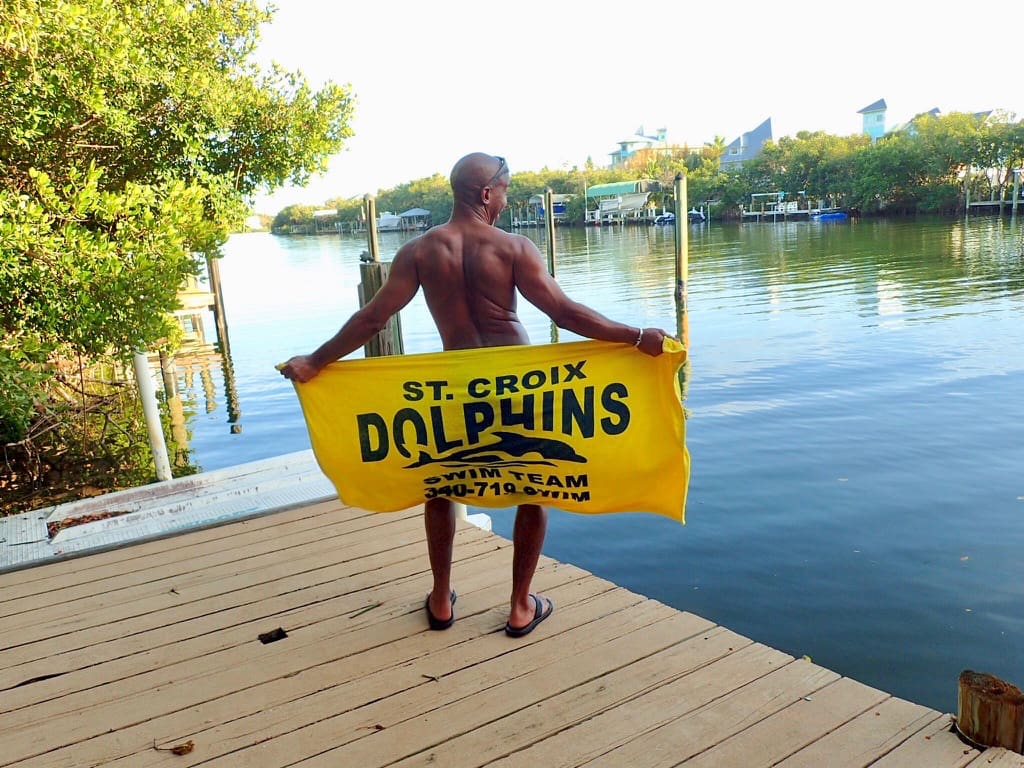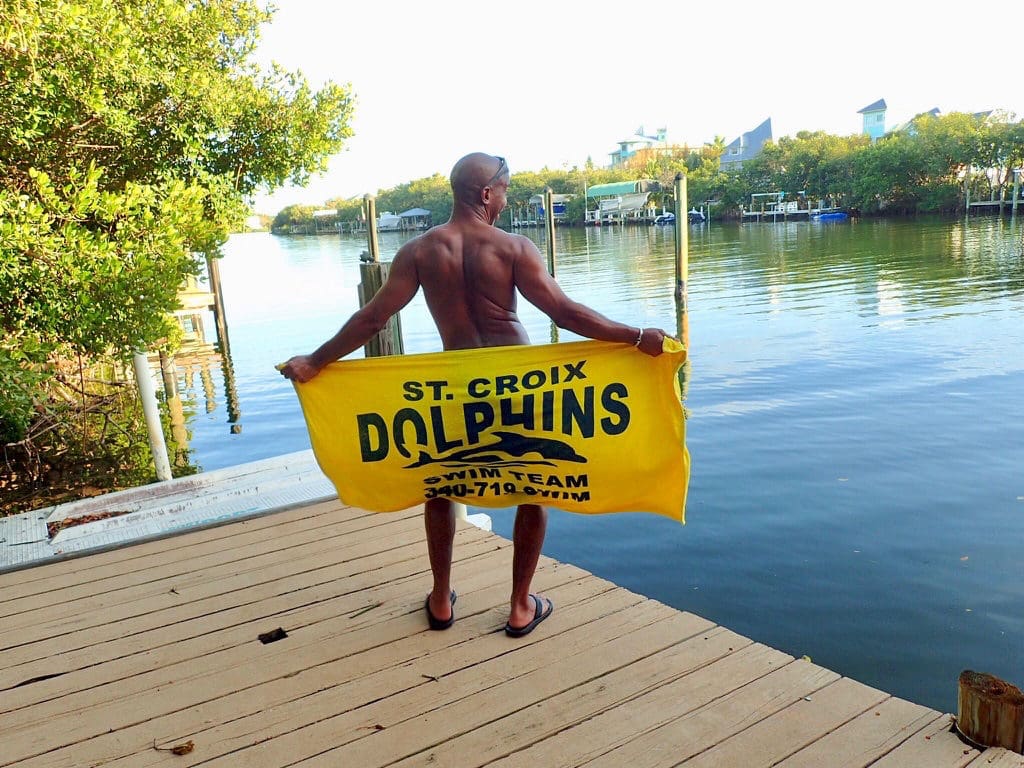 The Stories
Rewind to the early 1980s when Steve is about 11 or 12 years old. He goes to compete with the St. Croix Dolphins Swim Team in Guadeloupe, and it's an experience he'll never forget.
Instead of staying in a hotel, he and his fellow teammates are paired with host families from the competing swim team there in Guadeloupe.
"They don't speak English. We don't speak French. I'll never forget that the whole experience was amazing because then it's the first time you get the sense of real Guadeloupe … and the importance of baguettes, for instance," he said over the phone.
There would be many other experiences like that one throughout his 12-year course with the Dolphins. He remembers eating chocolate sandwiches for breakfast while staying with a host family in Curacao. He remembers going in search for baguettes in the French-speaking islands.
"To do that at 12 years old and not know any of the language, but you're out there and you just have to figure it out. That's the kind of travel that I think really unites the world," he said.
Fast forward to present day. Steve's immersion style of travel hasn't ended, and the stories he writes for Uncommon Caribbean teach others how they too can achieve it.
"Swimming and competing with the St. Croix Dolphins and having to stay with these families and making those connections … that has fueled a lifelong curiosity for me that really comes out now in the words and photos and videos that we publish on Uncommon Caribbean," he said. "It's a really wonderful means of cultural exchange, but what's so great about our site is that you realize that … you don't have to be on the swim team anymore to continue to have those types of travel experiences. We tell people how to do it."
Patrick calls it evangelism. He doesn't like categorizing Uncommon Caribbean as a media, blogging or influencer platform. The general focus of those roles is to attract traffic, he said, but Uncommon Caribbean is more of a persuasive project.
"If we wanted to just get eyeballs, we could get a lot more eyeballs with girls in bikinis prancing on beaches. Guaranteed," Patrick said. "Nobody is asking for Uncommon Caribbean. We are trying to communicate to people who have an opinion of the Caribbean that 'No, there's a lot more out there than what you think.'"
Steve said he never gets writer's block because there's always a story to share.
Among the most popular stories on the site are "Sea Moss, the Caribbean's Potent Sex Potion," "The Best Crucian Johnny Cake Recipe" and "Antigua Nude Beach."
There are some stories featuring inns, villas, yachts and restaurants, but there are also stories that feature the culture and history of a place. Those might include what it means to land a "tabanca" in Trinidad, how the Crucian hook bracelet symbolizes an identity or a description of St. Lucia's "Le Ti Bolom," the demon spirits of children who died before being baptized.
Some stories touch on controversial topics, like cockfighting or eating turtle stew, but the founders try to use them as opportunities for healthy discussions.
"As long as it's constructive and doesn't sort of evolve into that ugly side of the Internet, then I think it's a positive thing," Steve said.
It's the sort of thing that reels a particular audience. According to Steve, the statistics show that they're reaching readers who are culturally curious, highly educated and earn high incomes.
"These are the types of people that don't just want to go to a destination, just sit on the beach … drinking piña coladas all day. They want to immerse themselves in a foreign culture. They want to make connections when they travel. And that they see us a leading voice to be able to help them to do that is right on mission," he said.
Knowing they're reaching that demographic makes the endeavor worthwhile, according to Steve.
New Features
Even though Steve and Patrick aren't obsessed over increasing eyeballs, it doesn't mean they aren't working hard to improve their product. Uncommon Caribbean continues to evolve.
About a year ago, Patrick started working on the Tantie App. It's inspired by the West Indian version of an auntie – a "tantie" who always has advice to give. The Tantie App is designed to give Caribbean travel advice.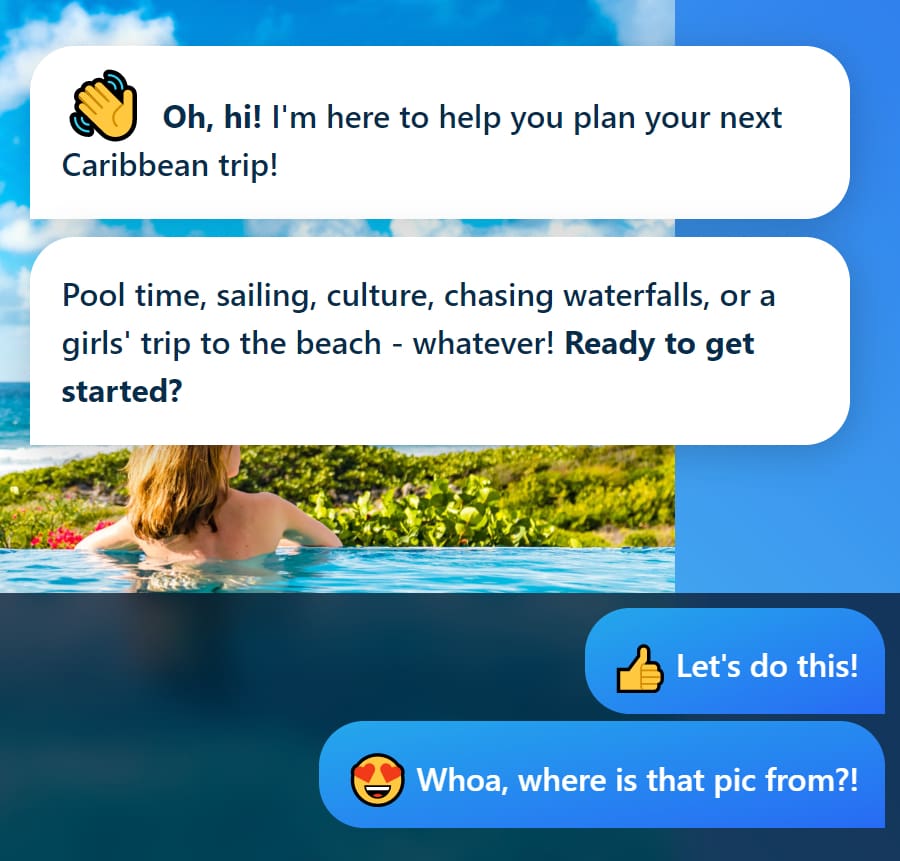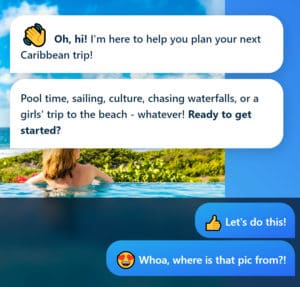 The glee in Patrick's voice traveled over the phone line as he explained how it works. The user interacts with the app by responding to a series of questions in a text message conversation format. The responses are used to create a customized travel package that factors in the user's budget, travel partners and personality.
Although the app is still in beta testing, it can still be used to create a unique travel package.
Last year, Steve and Patrick also launched Uncommon Caribbean Images. The new site is a depository of original photos from their Caribbean excursions.
The younger brother, who's also the photography guy, said he continues to see generic imagery used to market the Caribbean. Uncommon Caribbean Images is meant to be an antidote to that. Marketers, influencers, media personnel and storytellers can purchase the Uncommon Caribbean photos for Caribbean-related stories.
What initiatives will 2020 bring?
According to Patrick, entrepreneurship looks glamorous, but it's a lot of work to share between just two people, and he knows that there are other people who have great stories to tell. He wants to share the Uncommon Caribbean platform with them.
"I want new voices – voices that will be recurring that will join Uncommon Caribbean and help us tell the story," he said.
Patrick is especially passionate about getting young people involved in crafting the narrative about the islands in which they live. And although he's no longer a Caribbean resident, he hopes to inspire West Indian young people to find value in their home.
"When I was growing up in St. Croix, I honestly took St. Croix for granted. All I wanted to do was graduate high school so I could go to college and go to the states. That's all I wanted to do," he said.
And that's what he did. He didn't look back for a decade – until he met the woman who would become his wife. He wanted her to visit his home.
He reminisced on how it felt to get off the airplane and see his home again for the first time in 10 years.
"So, the door opens, and I walk to the steps, and I smell the air, and I was like 'Oh my God! I'm home.' I didn't realize that I cared," he said. "And I wish that everybody who's growing up everywhere in the Caribbean understands how incredibly special the Caribbean is …. I've been to almost every continent … and the Caribbean, the culture of the Caribbean, the people of the Caribbean, the natural wonders of the Caribbean are world class."
As 2020 begins, the search for fellow evangelists commences as well.
Connect with Uncommon Caribbean
Those interested in connecting with Steve and Patrick can do so through their contact pages on the site or their social media platforms, linked below.
Contact Uncommon Caribbean
Instagram
Facebook
Website
Images Site
Tantie App
Youtube
Twitter
Pinterest