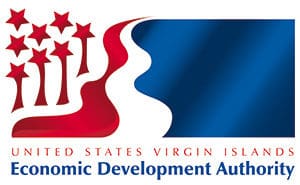 For the ninth consecutive year, the Virgin Islands Economic Development Authority (VIEDA) will receive the highest audit rating (an unqualified opinion) for its financial statements on revenues, expenses and changes in net assets and cash flows, according to an announcement by Kamal I. Latham, chief executive officer of the VIEDA.  The audit report covering the period of Oct. 1, 2017 through Sept. 30, 2018 was conducted by the certified public accounting firm Bert Smith & Company.
This announcement was shared with the VIEDA Board of Directors by the firm's representatives as they delivered a presentation on the FY 2018 VIEDA Financial Audit Summary Report during a VIEDA Governing Board Decision Meeting, Thursday, Jan. 9.
An unqualified opinion is an audit report in which an "auditor expresses an opinion that the financial statements and documents do present fairly, in all material respects, the financial position and results of operation in conformity with accounting principles generally accepted in the United States."
This audit was conducted in accordance with auditing standards that are applicable to financial audits contained in the Government Auditing Standards issued by the Comptroller General of the United States.
"Receiving the highest audit rating is truly a significant achievement. It signals to investors and stakeholders that VIEDA is doing an excellent job of managing its finances," said Acting Chief Financial Officer Kelly Thompson-Webbe.  "This strengthens the Authority's position to be awarded future federal grants to fund critical programs and initiatives assisting new and existing clients," said Thompson-Webbe.
Thompson-Webbe also thanked her team at the VIEDA Division of Administration and Finance for working diligently alongside her to ensure that the VIEDA received a "clean bill of fiscal health" for the ninth consecutive year.
"As the VIEDA promotes economic growth and small business development in the USVI, it maintains a strong commitment to excellence, both financially and ethically, as this high audit rating clearly reflects," said CEO Kamal I. Latham. "It is extremely important for us as an economic development organization to work together to ensure that our financial records are in order so that we can continue to serve the USVI in the best possible manner. I commend the leadership of Acting CFO Kelly Thompson-Webbe, senior accountant Maritza Hernandez, accountant Jana Cammie, and accountant K'Nisha Gumbs for their dedication and hard work in achieving this positive audit rating," said Latham.
For more information, contact VIEDA's Division of Administration and Finance on St. Thomas at 714-1700; or send an email to info@usvieda.org.