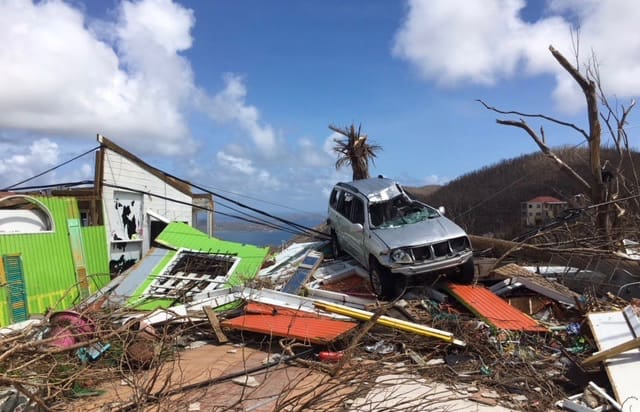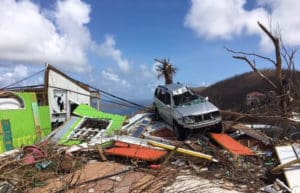 Virgin Islands officials involved in efforts to complete repairs on 2017 hurricane-damaged homes and infrastructures say they were surprised to hear that a federal monitor was chosen to oversee their spending. U.S. Housing and Urban Development Secretary Ben Carson announced the appointment of Robert Crouch to oversee disaster recovery grants administration.
Crouch, a former legal counsel at HUD, is expected to meet with Virgin Islands representatives in Washington soon. His assignment, according to Carson, is to keep an eye on spending for both Puerto Rico and the Virgin Islands.
Carson said he valued the appointee's experience with financial reporting, risk management and executing the law to complete his new duties. Gov. Albert Bryan Jr. said Tuesday morning he welcomed the oversight.
"Robert will be an asset in supporting HUD's mission to continue aiding recovery efforts in Puerto Rico while ensuring that appropriated funds are used in a responsible manner and for their intended purpose," the HUD secretary said.
The people and government of Puerto Rico fought several battles with the administration of President Donald Trump about the extent of the destruction they suffered in the aftermath of 2017 Hurricane Maria. Since then the commonwealth has continued to struggle and changed leaders amid controversy over local disaster management.
The federal Housing and Urban Development agency in August announced its intention to provide oversight over disaster recovery spending in Puerto Rico. Prior to last week's announcement, naming Crouch, Olga Castellón served as the acting federal financial monitor on matters relating to overseeing HUD's Community Development Block Grants-Disaster Recovery program.
As he delivered the 2020 State of the Territory address last week before the 33rd Legislature, Bryan anticipated the demanding task of keeping track of federal disaster dollars, spending them in a timely manner and filing related reports. He also said the local government was concerned about being seen as a separate entity from Puerto Rico in the eyes of Washington.
"We were successful in not being lumped in with Puerto Rico. We met with HUD Secretary Ben Carson and HUD Undersecretary David Wolf on several occasions to expedite the approvals, and after careful review, we have signed it," he said.
Now, with Carson's latest announcement, that regard has appeared to have changed.
Virgin Islands Delegate to Congress, Stacey Plaskett is expected to meet with Crouch.
"We're going to be meeting with them soon, within the next few days," said Plaskett's spokesman Mike McQueery. However, McQueery declined to speculate about the subjects that may arise in those talks.
The Virgin Islands has HUD funds channeling towards housing recovery, two years after the passage of hurricanes Irma and Maria. According to Housing Finance Authority spokesperson Keva Muller, those federal funds are part of the EnVIsion Tomorrow housing recovery program. Under the Community Development Block Grant program, funds are being tracked towards three main areas, Muller said: housing, infrastructure and economic revitalization.
EnVIsion Tomorrow was introduced to the territory April 15, 2019. It's designed to assist homeowners and renters who did not qualify for aid under previous housing recovery programs, like the STEP re-roofing program, funded by the Federal Emergency Management Agency.