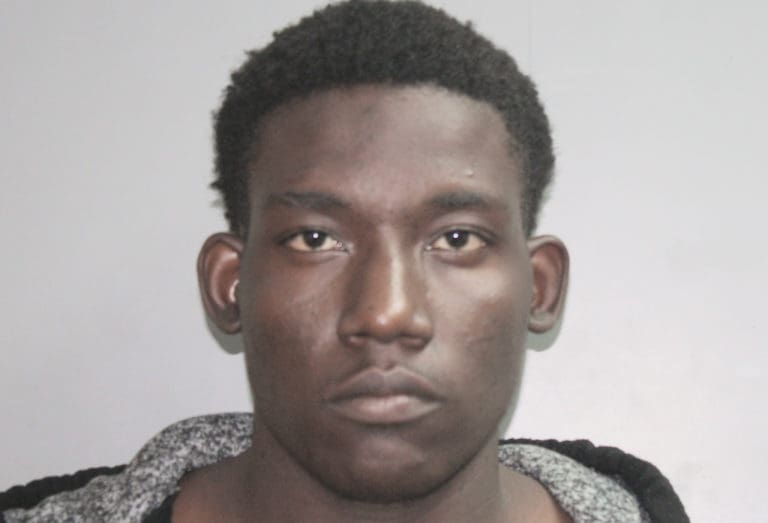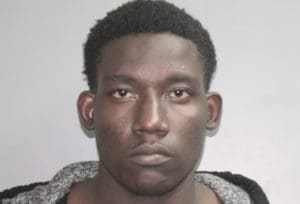 Akemoi Simmonds, an 18-year-old resident of Estate Rattan on St. Croix, was arrested Tuesday and charged in the attempted armed robbery of a KFC restaurant after a police officer was fired on by a second suspect, who escaped.
According to the V.I. Police Department, at 9:09 p.m. Tuesday the 911 emergency call center received reports of an attempted robbery at the KFC restaurant in the Sunny Isle Shopping Center.
An officer patrolling in the vicinity of Estate Strawberry saw two suspicious males dressed in black. The officer, aware of the robbery attempt, identified himself and directed the individuals to stop where they were. One of the suspects, later identified as Simmonds, complied with the directions. The second suspect, in possession of a firearm, discharged multiple rounds at the officer while running away from the officer. The officer evaded the gunshots and the second suspect escaped.
Simmonds was found in possession of an unlicensed firearm and subsequently arrested. His bail was set at $25,000. Unable to post bail, Simmonds was remanded to the Bureau of Corrections pending his Advice of Rights hearing.
Police urged anyone with information on the matter to call 911, the Crime Tip Line at 340-778-4950, or the anonymous tip service, Crime Stoppers USVI, at 1-800-222-8477.