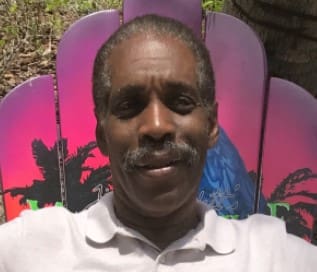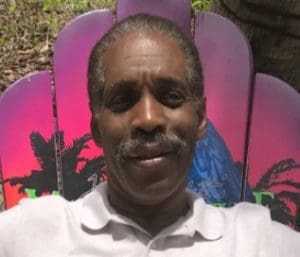 Olando A. Donadelle, also known as "Lanny," died unexpectedly on Friday, Nov. 15, at the age of 71. Olando was born Jan. 23, 1948, in New York City.
He was preceded in death by his mother, Maria Thompson Donadelle; father, Archibald O. Donadelle; and brother, Billy King.
Olando leaves behind, in sorrow, the love of his life for 37 years, Judith Morris Donadelle; sons: Olando Donadelle Jr. and Beit Donadelle; step-son, Halvor Francis Jr.; daughters: Patrece Donadelle Thompson and Jolanda Donadelle Rabsatt (Sgt. Lyndell Rabsatt); grandchildren: Aliche, Miahkema, Tersah, Elkana, Ezra and Melania Donadelle, Chaprece Henry, Nia Davis, Malachi and Diamond Thompson, Shadora and Shalom Donadelle, Tyrell Mason, and Jaylen and Josiah Rabsatt;
He is also survived by sisters: Yvette Williams (Fitzroy Williams), Phyllis Lindqvist (Dominic Lindqvist) and Diane Hairston (John Hairston); brother, Ronald Donadelle (Pearline Lewis); nephews: Howell (Howie) and Daryl Matthews, Fitzroy Williams Jr. and Evan Lindquist; nieces: Janee Lindqvist, Patrice Donadelle, Nyja Lindqvist Brown, Danielle Gibson and Dominque Lindqvist Lobdell; father-in-law, Henry Morris Jr. (Ena); brothers-in-law: Arnold Petrus and Dr. Henry Morris III (Janice); and sisters-in-law: Rosemarie Anderson (Burnside), Marcella Palmer (Egbert "Al"), Henrita Barber and Celina Morris.
Olando had many other relatives and close friends. Special mention: Calvin Canton (cousin); Eddie Forbes, Louis Taylor, Norwell Smith, Chris Doute, Devon Peltier (Roll Pon Dem Bowling Team), Bruce Flamon and Sal Griffith (bowling buddies).
Olando was an educator at Lockhart Elementary School for 31 years. He was loved and respected by his students and colleagues who kept in contact with him. After retirement, he was introduced to the taxi/tour industry by his friend Bruce Flamon. His passion for history made him the perfect tour guide as he introduced many people to his beloved island of St. Thomas. Olando actively pursued many interests, which included tennis, fishing, quadrille dancing, photography, carpentry, planting and, most recently, bowling.
He was an athlete and loved sports, especially football and basketball. Throughout the years, he coached many Little League teams and was the basketball coach for the girls' and boys' teams at Joseph Sibilly Elementary School.
Olando was a family man and took pride in his roots. He was a good person, a wonderful father, brother and uncle, a loyal friend, and a faithful and loving husband. He was a great storyteller and kept his family and friends entranced with one story after another. Always seeking knowledge, Olando became interested in the Hebrew way of life. Over the last ten years a substantial part of his life was dedicated to their teachings.
A memorial service will be held at from 9-11 a.m./noon, Friday, Nov. 29, Turnbull's Funeral Home. Interment will follow at the Eastern Cemetery. A special celebration of his life will be held on Saturday, Nov. 30. The place and time to be announced by the family.