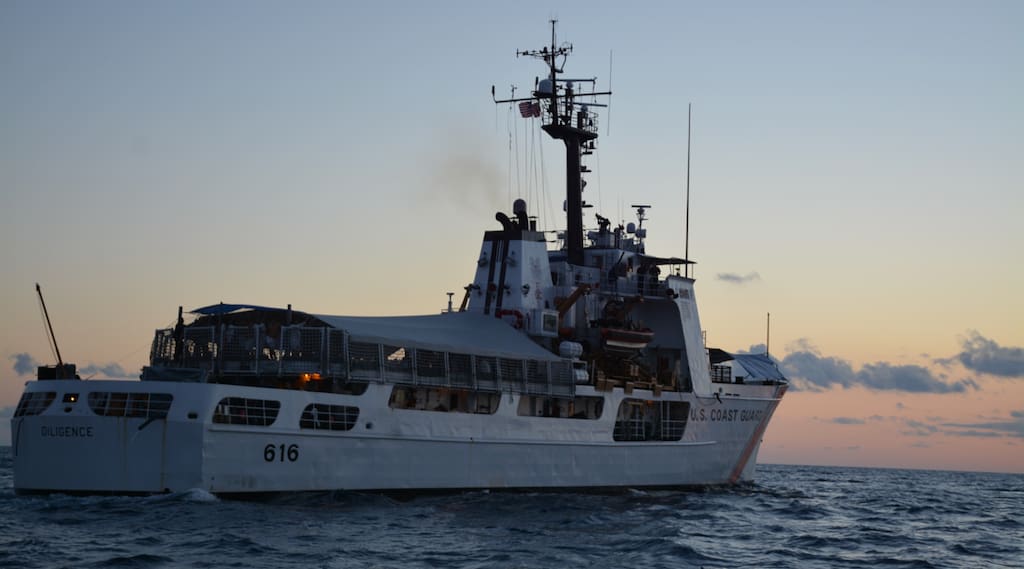 Pedro Ramos-Guerra and Carlos Alberto Cuevas-Almonte face a slate of drug charges after being found aboard a go-fast vessel carrying more then five kilograms of cocaine, according to U.S. Attorney Gretchen C.F. Shappert.
In a bill of indictment returned by the grand jury on Nov. 21, the two were charged with conspiracy to possess and possession of a controlled substance with intent to distribute on board a vessel subject to the jurisdiction of the United States, and with destroying property subject to forfeiture under section 511(a) of the Comprehensive Drug Abuse Prevention and Control Act of 1970.
The court filings allege that on Oct. 24, Ramos-Guerra, a Venezuelan national, and Cuevas-Almonte, a Dominican national, were onboard a go-fast vessel first sighted by U.S. Customs and Border Protection approximately 75 nautical miles south of Cabo Rojo, Puerto Rico. The vessel displayed no indicia of nationality. The Coast Guard Cutter Diligence was tasked to intercept the vessel.
The go-fast vessel failed to comply with instructions to heave to. Instead, bales of suspected drugs were tossed overboard. After the USCG fired warning shots, the go-fast vessel became dead in the water. The go-fast vessel's occupants pulled plugs on board the vessel and, after taking on water, the go-fast vessel completely submerged.
The USCG recovered from the vessel more than five kilograms of a substance that field tested positive for cocaine.
This case is being investigated by the USCG and the Drug Enforcement Agency, and is being prosecuted by Assistant U.S. Attorney Adam Sleeper.