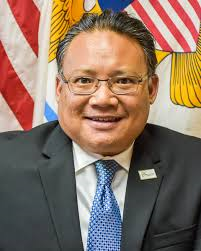 The Department of Licensing and Consumer Affairs (DLCA) has received many calls and visits from individuals in the community both for and against new and existing businesses selling alcohol and/or operating a nightclub or a cabaret. As such, the DLCA Office of the Commissioner will be hosting a town hall to address pending applications for new alcohol licenses as well as pending renewal applications issued contrary to law including night club and cabaret business licenses.
The town hall meeting will begin 6 p.m., Wednesday, Dec. 4, at the Small Business Development Center located in Nisky Center on St. Thomas. The second town hall will be held at 6 p.m., Thursday, Dec. 5, at the D.C. Canegata Recreation Center on St. Croix. The third town hall meeting will be held on St. John in the near future.
"DLCA invites neighbors and the public to present testimony either for and against the issuance/reissuance of the aforementioned licenses at the upcoming town hall meetings and at future scheduled public meetings prior to the issuance, revocation, suspension or denial of a business license," said DLCA Commissioner Richard Evangelista.
"Pursuant to Title 8 of the Virgin Islands Code Section 13(c), DLCA may refuse to grant an application for alcohol license upon finding, after public notice and adequate hearing, that such refusal is in the public interest," said Evangelista.
If there are questions, contact the Office of the Commissioner directly at 713-6916. For consumer related issues, email the Department of Licensing and Consumer Affairs at consumerawareness@dlca.vi.gov or follow DLCA on Facebook.