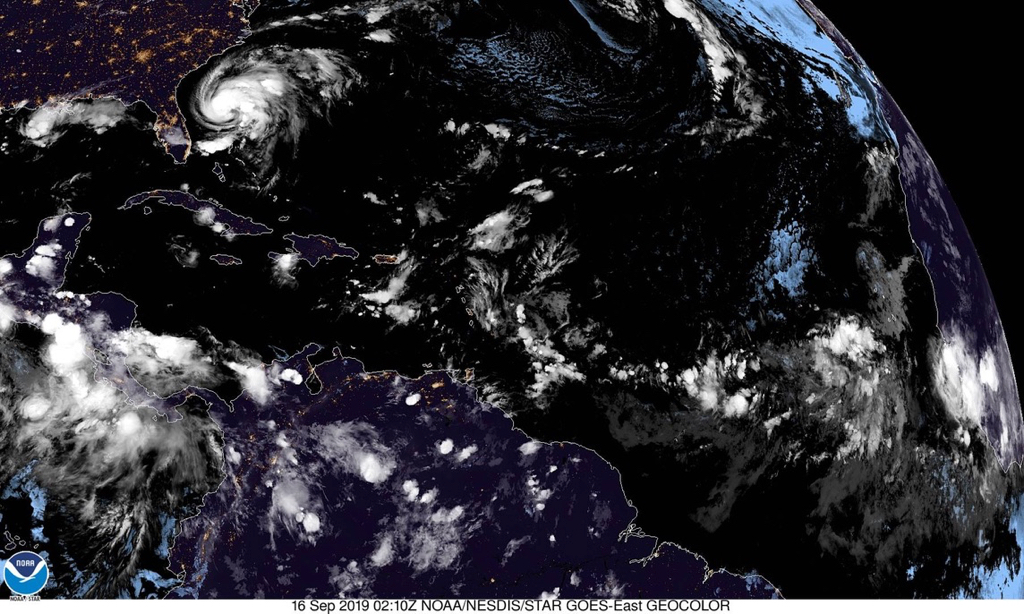 A small low pressure system producing an area of disorganized showers and thunderstorms is working its way over the east-central tropical Atlantic.
According to the National Hurricane Center's 8 p.m. Sunday update, slow development is possible during the next day or two, but environmental conditions are forecast to become more conducive for development by the middle of the week. A tropical depression is likely to form by the end of the week while the system moves slowly west-northwestward to northwestward.
The NHC gave the system a 30 percent chance of formation through 48 hours, and an 80 percent chance through five days.
The system brings the potential for showers and thunderstorms, increasing with the arrival of the tropical disturbance. Urban and gut flooding is possible across areas that receive the strongest activity, the NHC said.
Forecast models have backed off on significant development of the disturbance, and at most, project the system to be a tropical storm as it nears the northern Leeward Islands late this coming week into next weekend.
Given the possibility that this disturbance could be weaker than previously thought, it is possible that it won't be guided to the north of the Leeward Islands as once thought, but instead move closer to or across the northern Leeward Islands, Virgin Islands, and Puerto Rico next weekend.