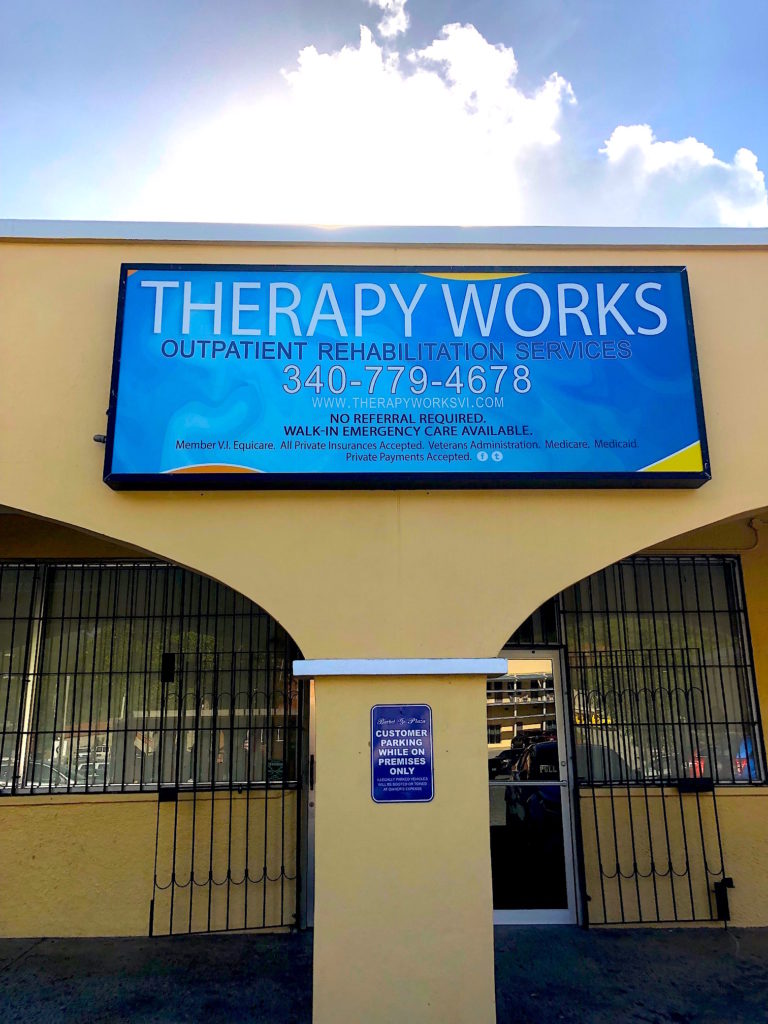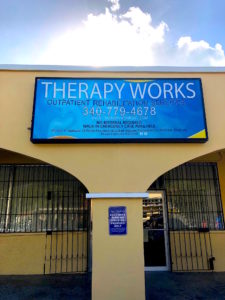 Perhaps you were injured in an auto accident and are experiencing limited mobility. Meanwhile your colleague at work appears to be exhibiting symptoms of carpal tunnel syndrome. A neighbor's teenager has been suffering from a painful sports injury, and an elder family member may be facing the aftereffects of a stroke. Despite the diversity of these debilitating conditions, one hopeful word unites each of you. The word is "recovery" — and that's where Therapy Works comes into the picture.
Physical therapy is the treatment of disease, injury, or deformity by physical methods such as massage, heat treatment, and exercise rather than by drugs or surgery. In addition to conventional physical therapy techniques, Therapy Works also specializes in treatment of the spine and general orthopedics, sport-specific bio-mechanical analyses and ergonomics assessments.
From pre- and post-surgical therapy to sports injuries, physical pain, and mobility issues, Therapy Works is at your service. The handsomely appointed rehabilitation clinic addresses each patient's needs with a customized plan of care based on professionally guided movement — adding generous doses of understanding, sensitivity, and heart.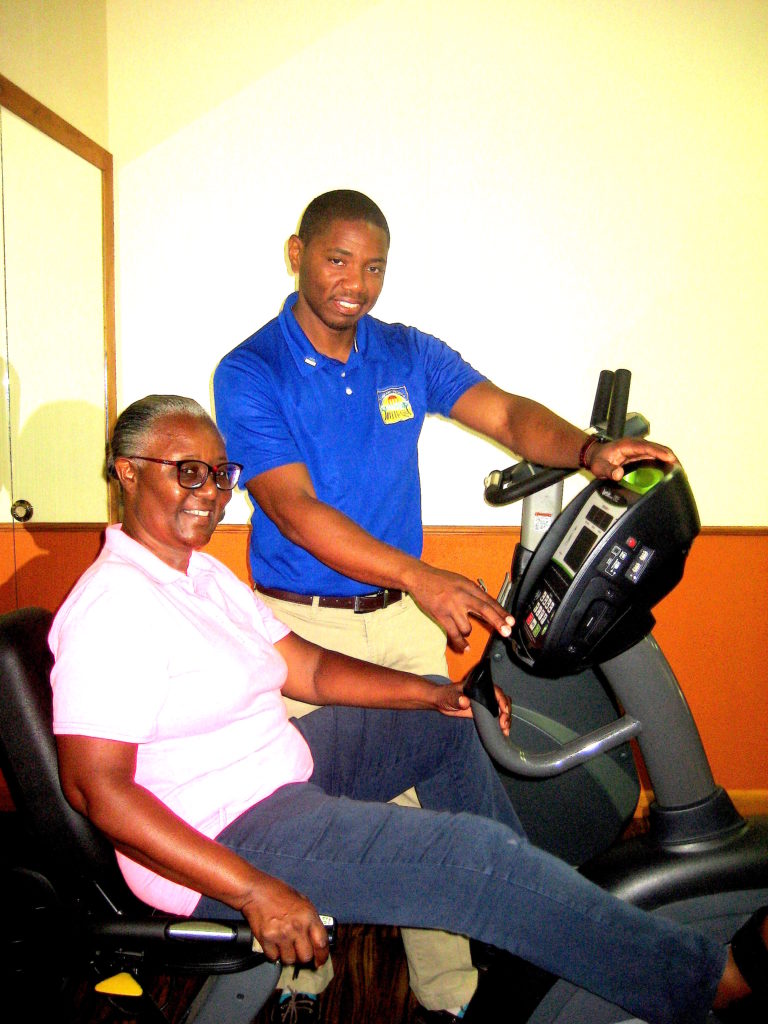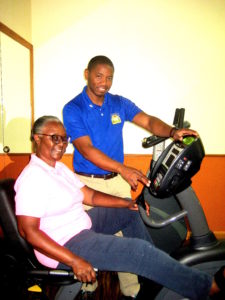 Founded in 2006 by native Virgin Islander Dr. Jerry R. Smith, the doctor's youthful appearance belies years of intensive study as well as seasoned expertise. In addition to his private practice, Smith serves as Director of Sports Medicine for the USVI Olympic Committee and Medical Director for both the USVI Boxing Federation and Track and Field Federation.
Further showcasing the doctor's palpable passion for helping others is his selection of a superb staff including: Marketing Assistant/Public Relations and Patient Representative Leon Hunt; Director of Rehabilitation Russell Robinson, PTA; Dr Kimberly Harter; Jenee Williams, PTA, as well as a dynamic support team.
As his lengthy title indicates, Leon Hunt fulfills multiple responsibilities, not the least of which is individually following up on the progress of several thousand active patients. Born and raised on St. Croix, Hunt earned a degree in business administration at Florida A&M University and went on to get his master's in marketing. An accomplished athlete, he is retired from V.I. track and field. "My background in sports gives me a special connection to the patients," Hunt said. In addition to active involvement with the V.I. Olympic Committee, Hunt also hosts a radio program each Saturday from noon to 1 p.m. on WLDV 107.9 FM Da Vybe.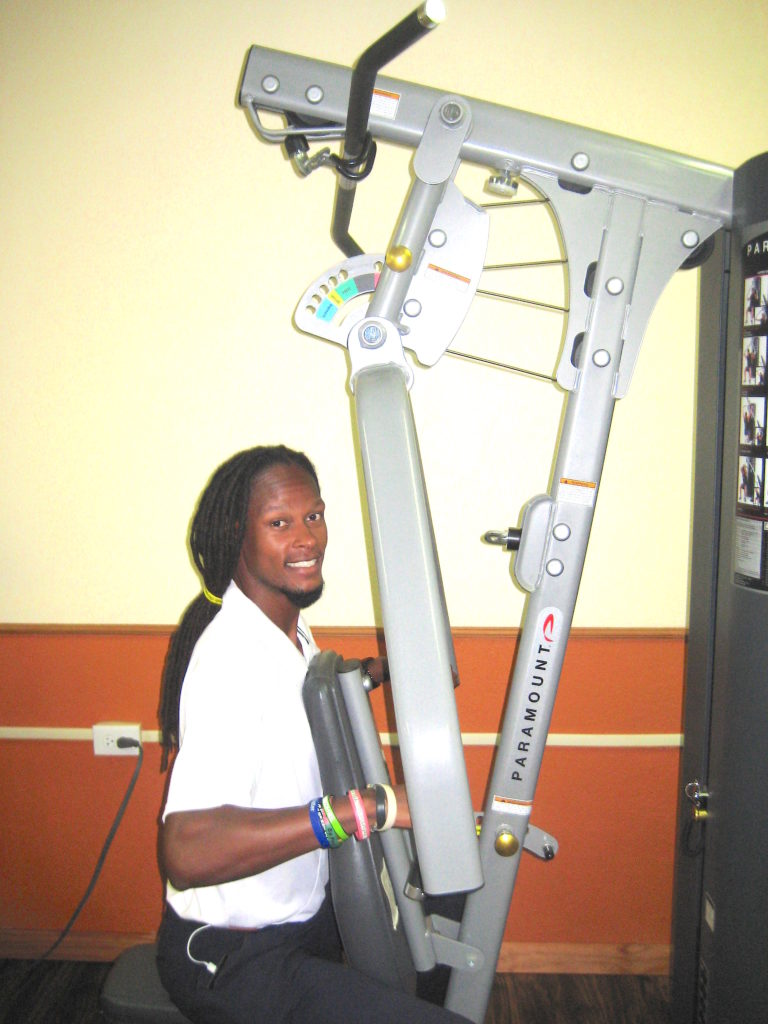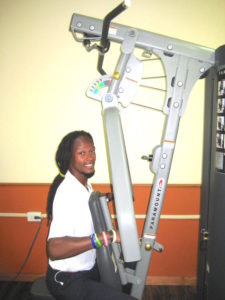 Physical Therapy Assistant Russell Robinson has been on staff practically since Therapy Works was founded. Raised on St. Thomas, he received a bachelor of science in biology from the University of the Virgin Islands and completed the PTA program at Allegany College of Maryland. Robinson advised that Therapy Works accepts patients of all ages from toddlers to seniors. In addition to a solid local clientele, a number of vacationers and cruise ship staff also rely on Therapy Works. Robinson further emphasized that a doctor's referral is no longer required to access care.
Even before establishing Therapy Works, Smith became a member of APTA, the American Physical Therapy Association. One million members strong and growing, the organization defines physical therapists as movement experts who optimize quality of life through prescribed exercise, hands-on care, and patient education. APTA provides guidelines to better health including an emphasis on regular physical activity to improve and maintain quality of life.
When asked what inspired his career choice, Smith recalled that as a young child, he had a natural inclination to aid the hard working elders in his family by relieving their daily aches and pains with liniment and massage.
"My family is from the British Virgin Islands," said the first-generation St. Thomian. While his mother's relatives did farming, the folks on his father's side pursued boat building, eventually becoming contractors. Virtually all his industrious relatives appreciated the healing talents of the young doctor-to-be.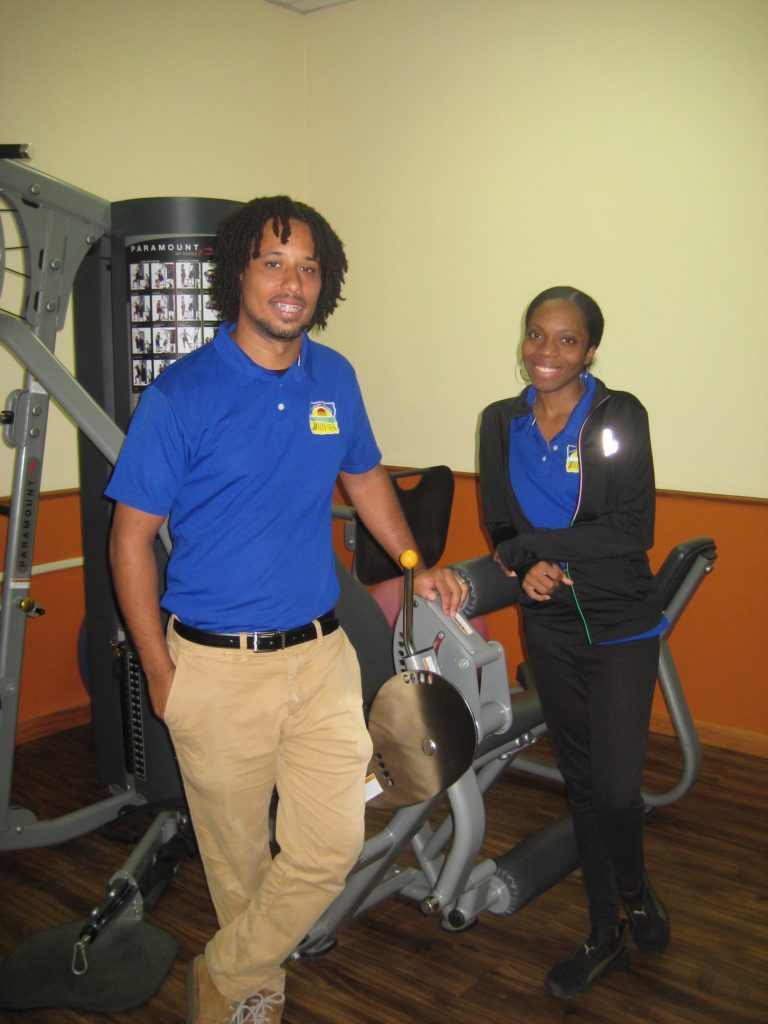 By the time he reached his teens, Smith turned his energies toward playing sports. During senior year at Ivanna Eudora Kean High School, a chance opportunity to intern in the physical therapy department at Roy Lester Schneider Hospital seemed to light the path toward his future. "At that point, I believe my career chose me," the doctor recalled with a thoughtful grin.
After graduation, Smith went on to obtain his Bachelor of Science degree in athletic training from Barry University and his Doctorate of Physical Therapy from the University of St. Augustine for Health Sciences.
The positive news for Virgin Islanders is that after completing his studies, the doctor's deep love for his homeland brought him back to the Caribbean to practice his skills. "I wanted to be there for my community," said Smith.
After initially opening the doors to Therapy Works at the University of the Virgin Islands on St. Thomas in 2007, the practice relocated to Barbel Plaza. Additionally, two conveniently located clinics were established in the British Virgin Islands in Road Town Tortola and on Virgin Gorda.
"Back in 2012, Dr. Smith took the time to come to my home and show me how to care for my ailing mother," Lynne Mulraine, a patient at the St. Thomas facility, said. With a touch self-deprecating humor, Mulraine explained the reason she currently is under the doctor's care. "Old age is catching up with me." On a sincere note she added, "This is a very important homegrown institution. I feel pride in that."
For additional information visit www.therapyworksvi.com or call 340-779-4678.