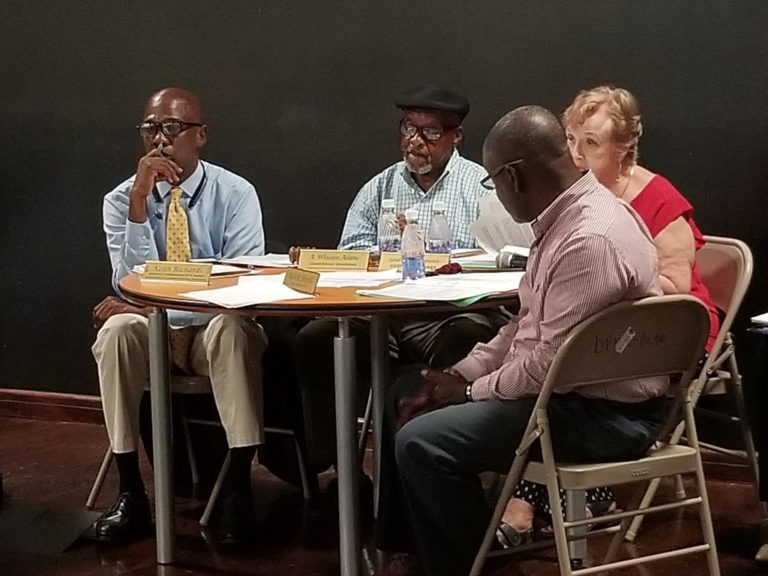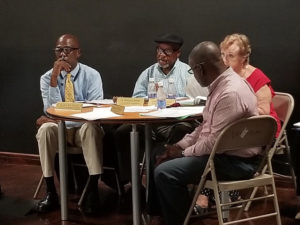 When representatives from Coral World asked at a Coastal Zone Management Commission meeting Wednesday that the park be permitted to increase the number of captive dolphins it can acquire and house be raised by two, CZM Chairman Winston Adams suggested the reason could have more to do with monetary gain than to rescue dolphins.
Attorney George Dudley, who represented Coral World Ocean Park at Wednesday's hearing, said the park had been permitted for six dolphins, but park management is requesting room for two more, which would allow the park to make good on its contract with a stateside zoo.
Dolphinaris, a facility in Arizona, had a number of unexplained animal deaths Dudley said. There were four dolphins, born in human care, which were rerouted to Coral World when the Arizona park shut down. But Coral World is also expected to take an additional four dolphins from a Chicago based zoo, which would exceed the park's permitted allowance of dolphins held within the enclosure.
Dudley added that while there has been a limit placed on the number of dolphins Coral World is permitted, capacity for the enclosure is said to be as many as 15 dolphins. He also said the enclosure is federally regulated.
IAfter the meeting, Amy Dempsey of Bioimpact explained that Coral World has a CZM permit for up to 15 dolphins and wanted Bioimpact to do 1 year of water quality measurements with only six dolphins, then add six more and do another year of testing.
"We are looking for the dolphins effecting water quality or build up of nutrients in the sediment. We have been testing since they got the four they took because they were asked to by NOAA for the benefit of the dolphins. Coral World just wanted to be able to bring the four they intended to bring in in the first place so they would have eight instead of six for the first year," she said.
"So far no changes related to the dolphins have been seen," Dempsey added.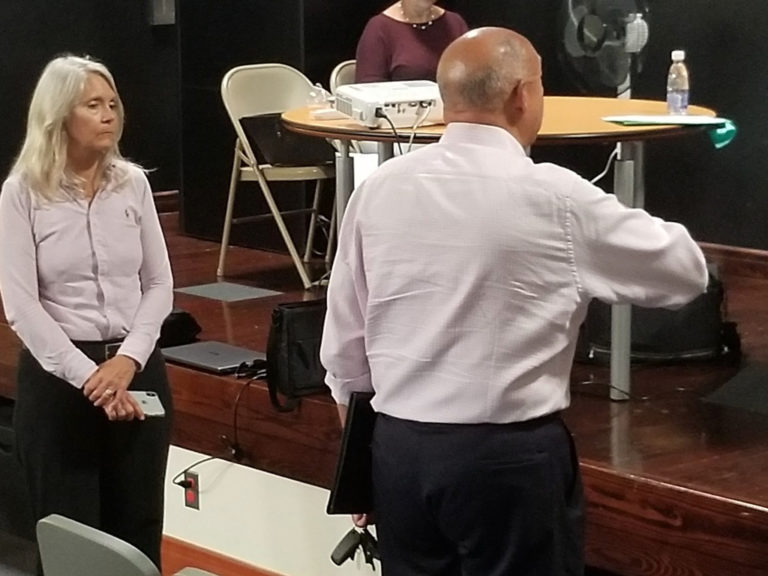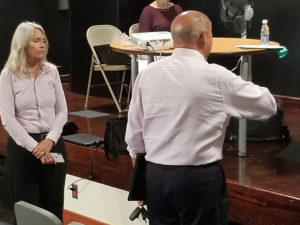 But during the meeting, Adams was hesitant to raise the number of dolphins allowed within the enclosure, especially beyond the eight requested. His first question to Dudley was, "What happens when the dolphins breed?"
An inevitable occurrence that Dudley said would result in the transportation of the excess dolphins from the park, where they would be sent to other parks, which Dudley said the park will always have to do.
No, said Adams, "you have a limit. And once you get beyond that limit you say you will be transporting them but I'm wondering in my mind if this is going to be transfers or if this is going to be sales … be aware that we are quite aware of what is taking place."
Adams added that he was not convinced the park was only in it to rescue the animals, and the "reason I say that is because the last time we did a site visit at the center we saw some questionable practices taking place and I was not comfortable with it."
Coastal Zoning Management Commissioner Sarah Simmonds said a sea lion had died.
After the meeting adjourned, Adrian Poe, who has actively protested Coral World's plan to acquire dolphins since 2014, expressed her concern over adding dolphins to the enclosure. She said dolphin calves are sold for around $250,000 each.
Poe was one of the 12 individuals in the audience listening to the CZM meeting, which did not include time for public comment.
Poe also expressed concern about the water quality issues in the bay the dolphin enclosure is located in, and said that drone footage is telling of the extent of the problem.
The runoff that occurs after heavy rainfalls drags sediment into the shallow ocean waters and causes bacteria growth, which Amy Dempsey of Bioimpact said has occurred on at least one occasion.
The commissioners postponed the vote and scheduled an onsite review of Coral World's facilities before making any final decisions.