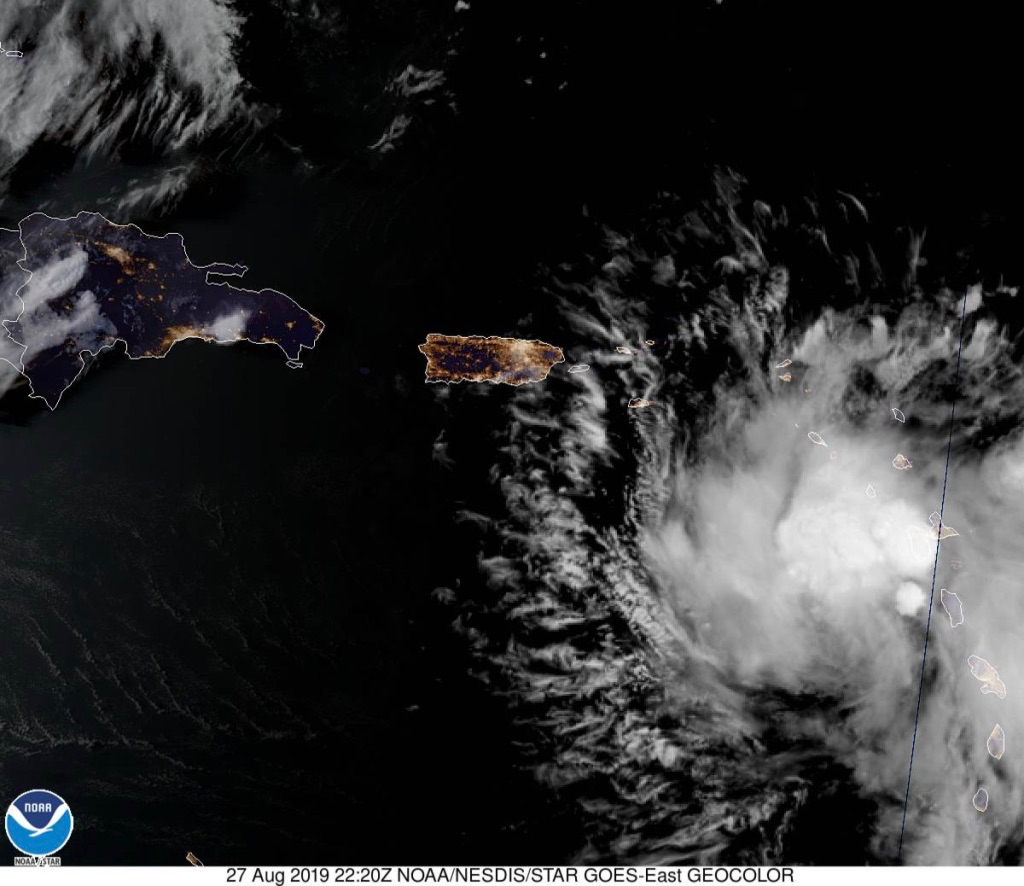 The National Weather Service has issued a tropical storm warning for the U.S. Virgin Islands and a flash flood warning for St. Croix.
The advisories are in effect through Thursday afternoon, according to the NWS.
A tropical storm warning means that tropical storm conditions are expected somewhere within the warning area within 36 hours.
Dorian was churning through the Caribbean Tuesday. On its projected track, the storm will make its closest point of approach to the Virgin Islands at 9 a.m. Wednesday, when the center is expected to pass about 53 miles southwest of St. Croix. At that time, Dorian is forecast to be a tropical storm with top winds of 60-65 miles per hour.
Dorian's development has fluctuated through Tuesday afternoon, the NHC said, due to some interaction with the Windward and Leeward Islands, but mainly due to intrusions of very dry mid-level air. A 10-mile wide eye developed as the storm passed Martinique and Guadeloupe, but this feature was short-lived due to erosion of the inner-core convection caused by dry air entrainment.
Despite the center redeveloping farther north, radar and recon fixes indicate that the motion remains west-northwestward. That's why the the forecast track was shifted 30-60 nautical miles northeast of the previous track through the next four days.
Dry air should continue to plague Dorian for the next 24 hours or so, the National Hurricane Center's meteorologists forecast, resulting in only slow strengthening.