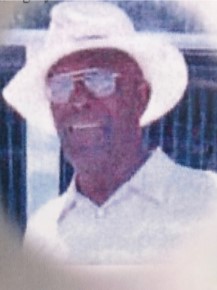 Charles Rufus Turnbull died.
The first viewing will be held from 5-7 p.m., Friday, July 5, at Turnbull's Funeral Home. The second viewing will be held at 9 a.m., Monday, July 8, at the Trinity Methodist Church in Estate Bovoni, with services beginning at 10 am. Interment will be at Eastern Cemetery, Smith Bay.
He is survived by his wife, Edith Turnbull; sons: Julian Turnbull and Rufus Turnbull; daughters: Bernice Turnbull-Jacobs, Lydia Turnbull Brookes, Lucia Turnbull-Josaint, Janet Turnbull, LynNette Turnbull-Christian, Linda Turnbull-Chinnery and Lena Turnbull; and granddaughters: Angela Turnbull, Lorrie Turnbull Martin, Tish Jacobs-George, Marisa Turnbull Smith, Yvette Josaint-Rabsatt, Chayne Alia Christian, Cherise Chinnery and Kimberlee Joseph.
He is also survived by grandsons: Avrel, Elvis and Kevin Turnbull, Wayne Christian Jr., Dayne and J'mayne Christian, and Maynard Joseph; stepchildren: Winston "Tony" Stevens, Joseph and Glen Stevens, Gloria and Veronica Stevens, Yvette Ponteen and Vanessa Richardson; 22 great-grandchildren; and many family and friends too numerous to mention.