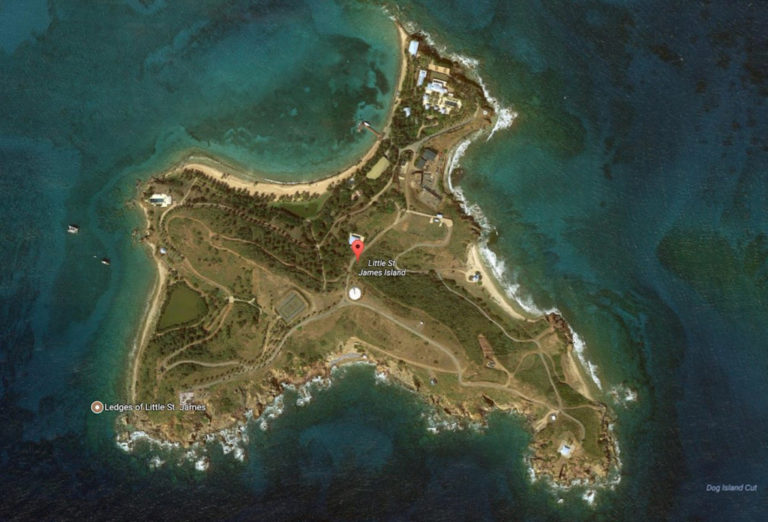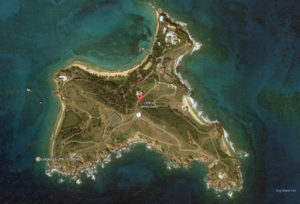 Jeffrey Epstein, a wealthy Virgin Islands landowner and longtime V.I. tax break beneficiary, was arrested by federal authorities Saturday on child sex trafficking charges. According to reports appearing in major U.S. newspapers, Jeffrey Epstein, 66, was apprehended as he flew into a New Jersey airport on a private plane arriving from Paris.
According to a story appearing Sunday in the Miami Herald, Epstein is charged with sex offenses involving female minors who were transported either to or from Florida and New York.
The charges are being handled by federal prosecutors working with the U.S. Attorney's Office for the Southern District of New York. Epstein is expected to make an initial appearance in court on Monday. An indictment detailing allegations leading to the arrest are expected to be unsealed Monday as well, according to press reports.
Court documents filed in a 2017 case in New York, Southern District, allege the defendant used his vast wealth and a network of employees to orchestrate sexual encounters with female minors, some as young as 13. That case, titled Jane Doe 43 v. Epstein, et al, was closed in December.
According to the Miami Herald story, the new indictment is not expected to provide much detail but more details may emerge at a bond hearing sometime later in the week.
Court documents filed in New York describe the extent of Epstein's wealth, noting his ownership of properties and homes, including mansions in New York, Florida and London, a ranch in Mexico, "a 70-acre private island formerly known as Little St. James in or near St. Thomas," and a home in Paris.
Epstein's charitable foundation, established as a condition of 90 percent V.I. Economic Development Authority tax breaks for his businesses, has contributed to a number of V.I. entities and causes over the years. The foundation's tax benefits have been a politically contentious issue since Epstein's 2008 conviction for child molestation. The V.I. government has made expanding the number of tax beneficiaries a high priority for at least the last four administrations, on the premise that having wealthy individuals such as Epstein paying income taxes in the territory is a net benefit to a local economy in dire need of revenue.
When Gov. Kenneth Mapp (2015-2019) ran unsuccessfully against Gov. John deJongh Jr. (2007-2014) in 2006, he and his surrogates savaged deJongh for having a family member employed by Epstein. Cecile deJongh is listed as office manager for Southern Trust, the V.I. company of Epstein's. But when Mapp took office in 2015, Mapp never mentioned Epstein's continuing tax benefits again. Mapp made explosive growth in the same tax break program the centerpiece of his economic plan.
Locally, the Department of Planning and Natural Resources recently ordered Epstein to cease and desist extensive construction without a permit on Great St. James Island.