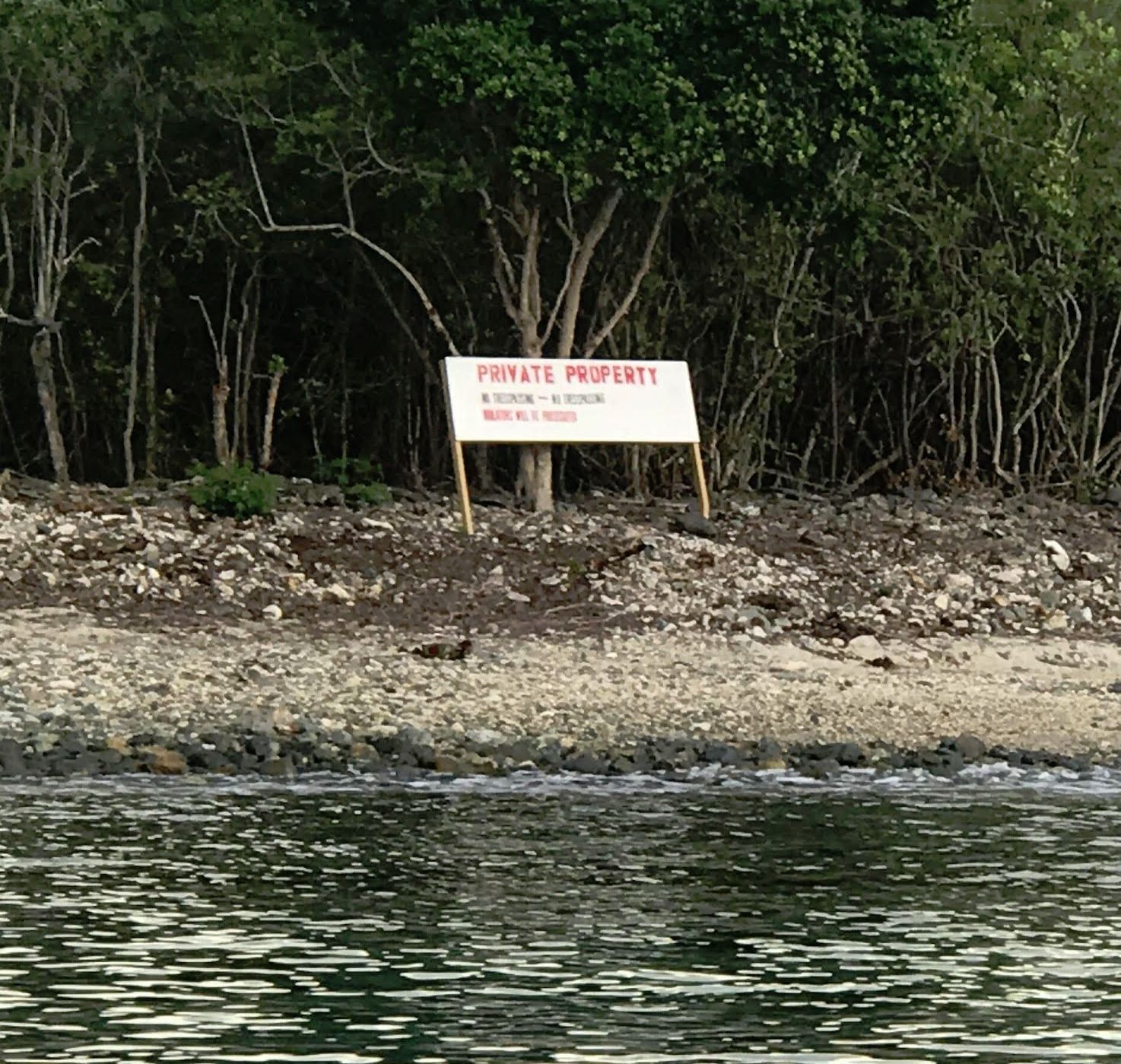 The V.I. Department of Planning and Natural Resources has halted unauthorized development taking place on the island of Great St. James.
After completing a site inspection on Friday, DPNR media relations coordinator Jamal Nielsen said inspectors found evidence of development that had not been permitted by the department.
"All we can say at this time is that a cease and desist has been issued on authorized activities," Nielsen said. He added that the department can't provide more information and that legal proceedings are now under way.
Boaters have expressed concern about no trespassing and private property signs that have been placed along the beach. They also noticed the development taking place near the beach, which would require a Coastal Zone Management permit.
When the Source reached out to the CZM office to request to see the permit, an employee responded that the permits had been applied for but had not been approved yet.
Located off the southeastern coast of St. Thomas, Great St. James is a popular spot for boaters and has a number of moorings in the Christmas Cove area. Billionaire Jeffery Epstein, who owns nearby Little St. James, reportedly purchased the larger island earlier this year.
"This place is a great place for boaters and tours to come and snorkel and
explore and they are trying to take that away from us," a resident who wished to remain anonymous told The Source.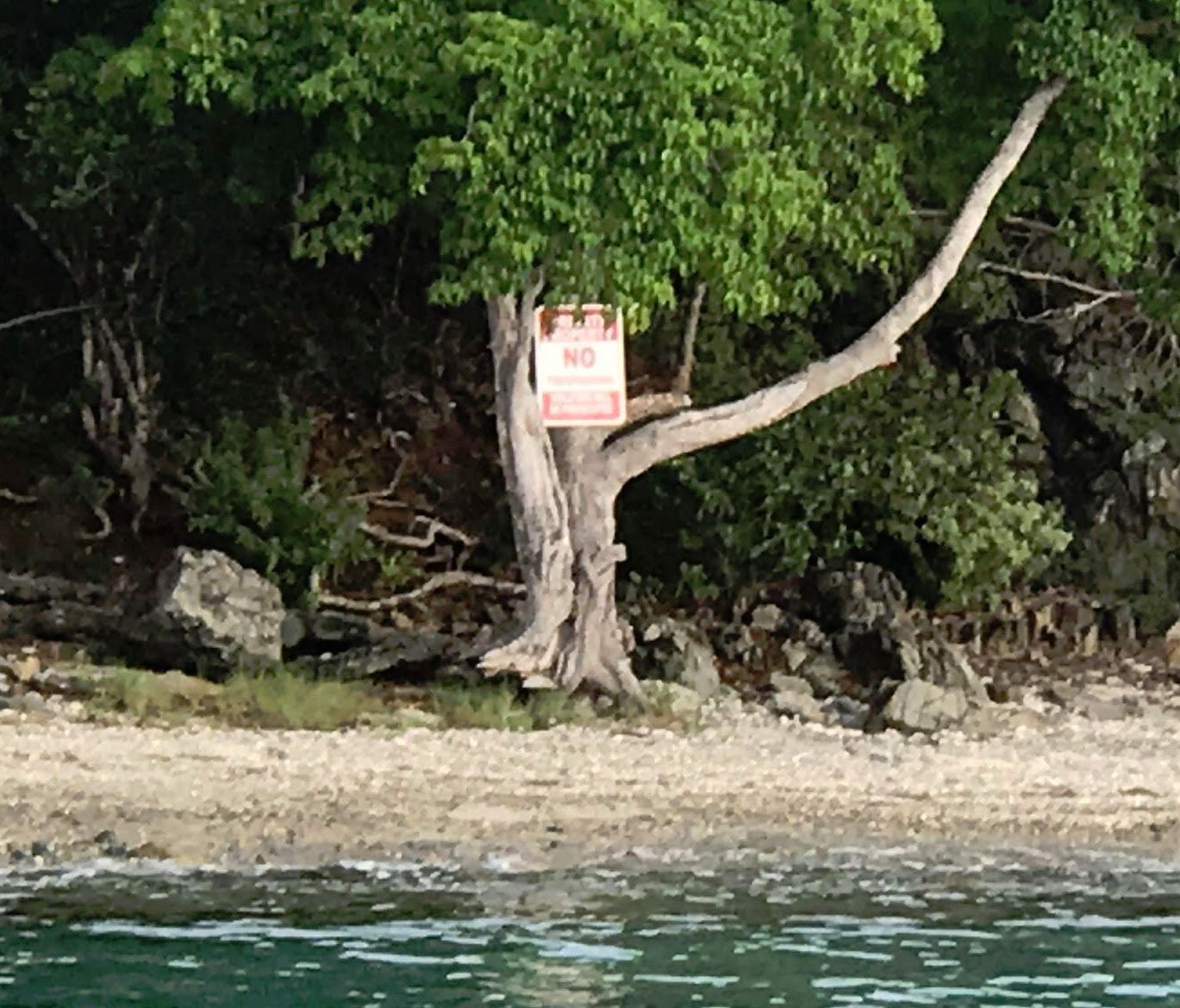 He continued, "As stated in the Open Shoreline Act, we are allowed access to all shorelines but it is selfish for them to put signs right on the water in an attempt to keep us off the beach."
The Open Shoreline Act defines "Shoreline of the Virgin Islands" as "those areas, along the coastlines of the Virgin Islands from the seaward line of low tide, running inland a distance of fifty (50) feet; or to the extreme seaward boundary of natural vegetation which spreads continuously inland; or to a natural barrier; whichever is the shortest distance."
Under section 403, the Act says: "No person, firm, corporation, association or other legal entity shall create, erect, maintain, or obstruct any obstruction, barrier, or restraint of any nature whatsoever upon, across, or within the shorelines of the Virgin Islands as defined in this section, which would interfere with the right of the public individually and collectively, to use and enjoy any shoreline."