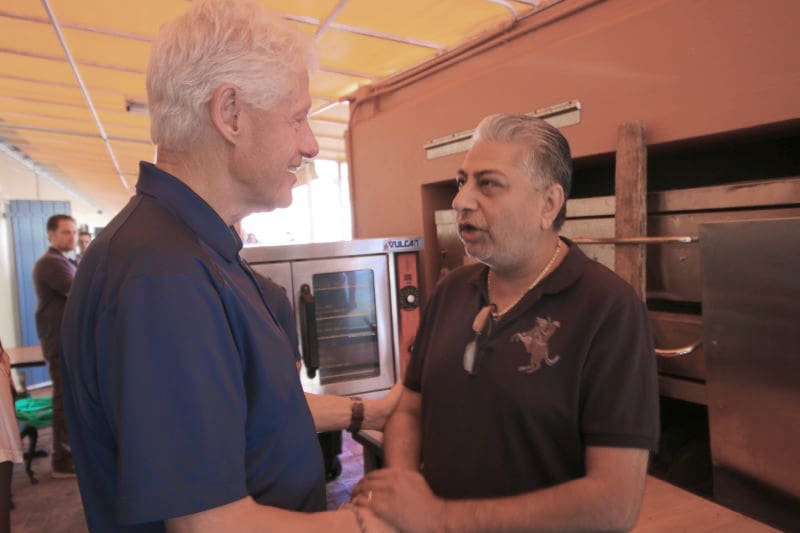 On Monday, June 3 and Tuesday, June 4, former President Bill Clinton will host the fourth meeting of the Clinton Global Initiative Action Network on Post-Disaster Recovery, at the University of the Virgin Islands' St. Thomas campus.
The meeting will convene leaders from government, business and civil society, continuing the dialogue on building a stronger, more resilient Caribbean in the face of climate change and extreme weather events.
At the meeting, participants will announce a series of new Clinton Global Initiative "Commitments to Action" which are specific and measurable projects that address critical issues such as health care, economic development, housing, clean energy, education, disaster preparedness and response, and climate resiliency to assist with immediate needs as well as long-term recovery in the region.
CGI's role in these is more as a facilitator and provider of expertise rather than direct funding, Lisena DeSantis, director of the Clinton Global Initiative Commitment and Member Services, said during a phone news conference Wednesday with several Clinton Global Initiative partners.
The action network brings together people from across the private, government and nonprofit sectors.
"Ideally, we are bringing new people into the conversation and creating unlikely partnerships," DeSantis said.
CGI brings them together to share notes, discuss best practices and plan.
"We do have a lot of very small, very specific local organizations who get an opportunity to connect with large corporate entities, governments and nonprofit organizations," she said.
But CGI asks its partners to make specific action proposals.
"They are developed by members, with a detailed plan, a written document we ask these members for and work with them to produce," she said.
CGI does not partner in the projects themselves.
"Once the commitment is made it is up to those who have made that commitment to make sure it is executed and report back," DeSantis said.
CGI tries to ensure the project or action plan really is viable and encourages other groups to step up with funding and other assistance.
Projects can be small or large, she said, but they ask that the commitments be new, with specific, measurable goals to be accountable and viable, she said.
So far, 57 action plans have been made, through four formal meetings involving more than 200 partners, and they expect more to be announced at next week's forum, DeSantis said.
Greg Guannel of UVI's Caribbean Green Technology Center talked about one of those action plans.
"With CGI we are building a zero-energy house," Guannel said. The project house will be a 12-foot by 12-food structure with solar power and a wind turbine, to use as an educational model for students and as an outreach venue for the public, he said.
UVI will incorporate more material on renewable energy systems into its curriculum, he said, with an aim of "a more educated workforce coming out of UVI when it comes to renewable energy systems … so they can help the territory become more independent and resilient when it comes to energy," Guannel said.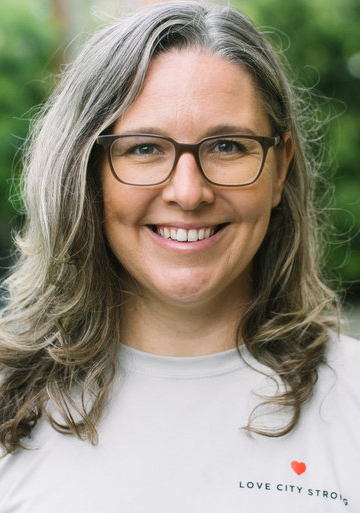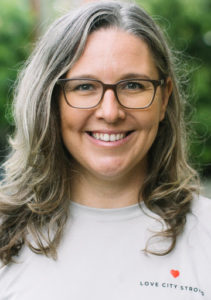 Meaghan Enright, executive director of Love City Strong, talked about that group's efforts right after the 2017 storms, saying they helped evacuate some 1,200 residents between the two hurricanes and did an island-wide assessment of housing afterwards, which led to mold remediation work and a water testing program.
"We were able to hire 50 locals for the assessment" and local hiring has been a major value of the organization, she said.
St. John has special challenges as the smallest and furthest-removed island, Enright said.
"We had a significant delay in the arrival of response personnel and materials," she said. As a result, pre-placement of food, water and specialty items before the next storm is a critical component of preparation for St. John, Enright continued.
Donor fatigue is a concern too. Enright said when she visited St. Croix last week "one of the common concerns of nonprofits was there is a very small pool of very generous donors" and they want to bring in new donors.
She said Love City is working with Bloomberg LP to identify bottlenecks in the next disaster and with the V.I. Territorial Emergency Management Agency.
"The goal is always to act in support of preexisting efforts, not duplicate efforts, and make sure the resources are going as far as possible in the community," Enright said.
Housing is a big concern on St. John in particular, because many homes were damaged, there is limited space to build and building costs are high. And disaster response personnel are renting homes, helping out but also putting pressure on the rental market, putting the most vulnerable in a difficult position, she said.
"It is a very different playbook in the Caribbean than most responders are used to in the United States" she said.
Randi Weingarten, chief executive officer of the American Federation of Teachers, raised concern over the state of Virgin Islands' school buildings and the slow pace of planning to rebuild.
"There are only 11 public schools on St. Croix and 11 on St. Thomas," she said, saying the absence of a plan after more than a year "is outrageous."
"This was easily sizable to be dealt with over the last year," Weingarten said.
"There are beautiful schools where the mold has not been cleaned yet," she said, recalling a gym filled with books that are covered with mold.
Weingarten said the sewer and water systems on St. Croix are "only marginally functional."
David Schmid of Bloomberg LP said they are really excited to work with UVI, Love City Strong and other V.I. entities to help out.
"We have been engaged with the USVI since just after the storms," Schmid said. "Our involvement began with initial efforts to bring in supplies and equipment and expanded from there."
They hope to work on longer term strategies to foster long-term resilience, he said.