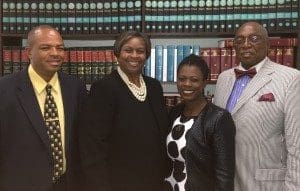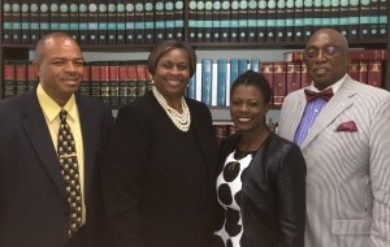 Legal Services of the Virgin Islands Inc. encourages Virgin Islanders to secure their important documents in preparation for hurricane season. The Atlantic hurricane season begins on June 1.
"The forecasters are calling for an active hurricane season this year and Legal Services is prepared, ready and equipped to assist you should the need arise," said Shelby King Gaddy Esq., executive director of Legal Services.
Experience with previous hurricanes has shown that the courts and government agencies expect people to have copies of their important documents in order for them to access certain services. For example, FEMA required documents to prove homeownership and occupancy.
A person's important documents may include: deed, rental lease agreement, property tax receipt, homeowner's insurance policy, recent WAPA bills, recent pay stubs, birth certificates, social security cards, passports or proof of citizenship; permanent resident cards; driver's licenses; marriage/divorce certificates; custody/guardianship orders; adoption documents; death certificate of deceased family members whose name are on the deed, and medical information.
If possible, keep both a hard copy and electronic copy of the important documents. After a hurricane, it is possible that the paper copy will get wet or it may become difficult to assess the electronic version while power and the internet is down.
Hard Copy Example: Secure your important documents in a container, a binder with plastic sleeves or a large Ziploc bag.
Electronic Copy Example: Scan and e-mail your important documents to yourself or take a picture of each document using your cellphone.
Legal Services is here to help. After hurricanes Irma and Maria, it began the Legal Services Disaster Advocacy Program to manage the increase in disaster-related legal matters, as well as produce disaster legal assistance workshops, community outreach and training for pro bono attorneys. This program provides free legal assistance to low-income disaster survivors for a variety of matters, including: landlord/tenant, proof of home ownership, deeds, wills, emergency child custody, power of attorney, guardianship, loss of documents, domestic violence, wrongful discharge, unemployment insurance, contractor fraud disputes and FEMA appeals.
The Legal Services Disaster Advocacy Program recently received a 2019 American Bar Endowment Opportunity Grant to create a multimedia approach to community legal education by developing short educational films on disaster-related legal topics, interactive tools and multilingual brochures and handouts for the Virgin Islands community.
In order to provide services and meet the needs of our community, Legal Services relies on volunteer attorneys for both its Disaster Advocacy Program and Private Attorney Involvement (PAI) program. The PAI program is a joint effort between private attorneys and Legal Services to help fill the gap in providing free civil legal services to low-income residents.
If an individual, who is an attorney, or a law firm is interested in volunteering for either the Disaster Advocacy Program or PAI program, please contact Legal Services at 718-2626.
Legal Services is an active member of the St. Thomas Recovery Team, the St. John Long Term Recovery Team, and the St. Croix Long Term Recovery Group.
Legal Services is a non-profit 501(c)(3) organization and the only entity in the U.S. Virgin Islands that provides effective, efficient and free high-quality civil legal assistance to low-income and underserved individuals in the community.