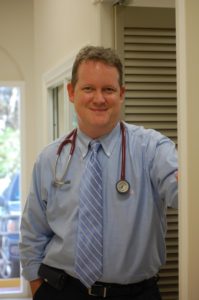 The Livingston Music Festival slated for June 1 is gaining momentum, according to organizers Amy Gibb and Pam Engle.
Flip Flop Fugitive is the latest band to sign on. Also performing between 4 and 10 p.m at Montessori School soccer field will be Jon Gazi, Lourdes and the Switch, 3rd String All Stars, The United Jazz Foundation, The Rum Syndicate, After Irma along with DJ NedHed.
A quick glance at the event web pages indicates many of the volunteer slots have been filled and tickets sales are moving along. Advance tickets can be purchased, raffle prizes donated and those interested can volunteer online.
Tickets for the concert are $35 for adults and $10 for children. Tickets will also be available at the door.
All the money raised will be used to support Dr. Mark Livingston's ongoing rehabilitation – most of which has been denied by the family's insurance carrier.
In the nearly two-year saga of Dr. Mark Livingston's battles with heart problems requiring multiple surgeries, after which he suffered a debilitating stroke, he and his family have been let down time and again by the health insurance that has failed to cover all of the procedures and therapy required to return Mark to a state of good health and stability. Losing their home in the hurricanes of 2017 just a month before Livingston underwent open heart surgery has left the Livingston's financially depleted.
Artist and family friend Amy Gibbs took the bull by the horns along with Pam Engle, of Montessori School and organized the concert fundraiser in a hurry, because time is of the essence for Livingston.
"He is at a critical stage of therapy," Gibbs said. "The next stage of treatment as recommended by his team is an intensive, highly specialized program featuring six hours of rehabilitation work a day in a clinic setting."
But this comes at a price: $1,500 to $1,700 a day.
"We don't have time to waste," she said. Gibbs hopes to raise $150,000 to cover the recommended three-month program.
Anyone who wants to make a tax deductible donation can make a check out to St. Thomas Reform Church and in the memo section note: for Mark Livingston.
Concert-goers are asked to park at St. Thomas Swimming Association parking lot in Estate Nazareth. Shuttles will be available from there to the event.
Further information can be obtained by contacting Gibbs at 340-5134-5257 by sending email to Engle at pamela.engle85@gmail.com.
The fundraiser concert, sponsored by ProSolar Systems, Southern Glazers Wine and Spirits and Impact Construction, will start at 4 p.m. June 1 at Montessori School soccer field.
Children's activities such as face painting, bounce house and crafts will also be available. Community members are invited to bring their blanket or lawn chair and enjoy the concert.